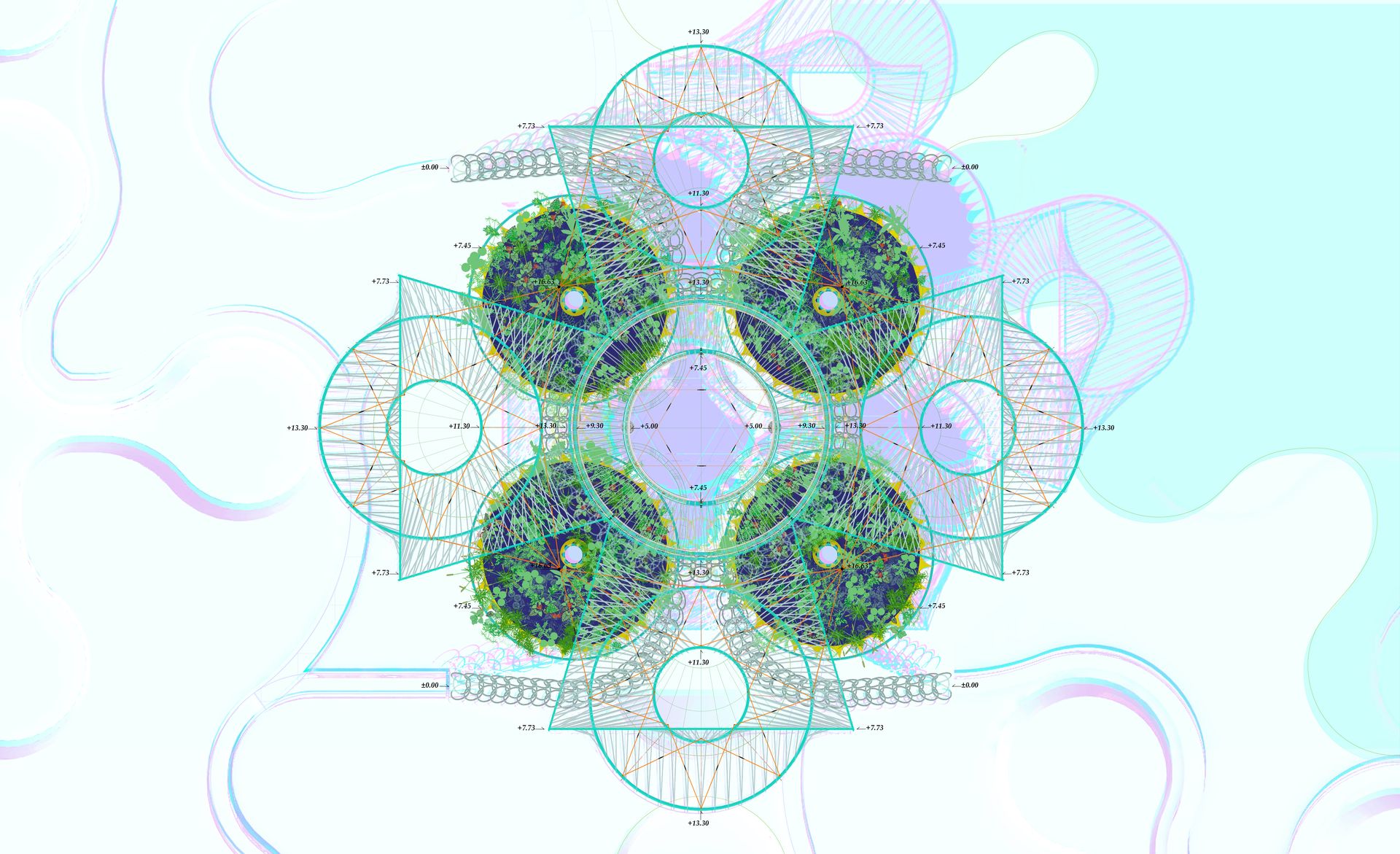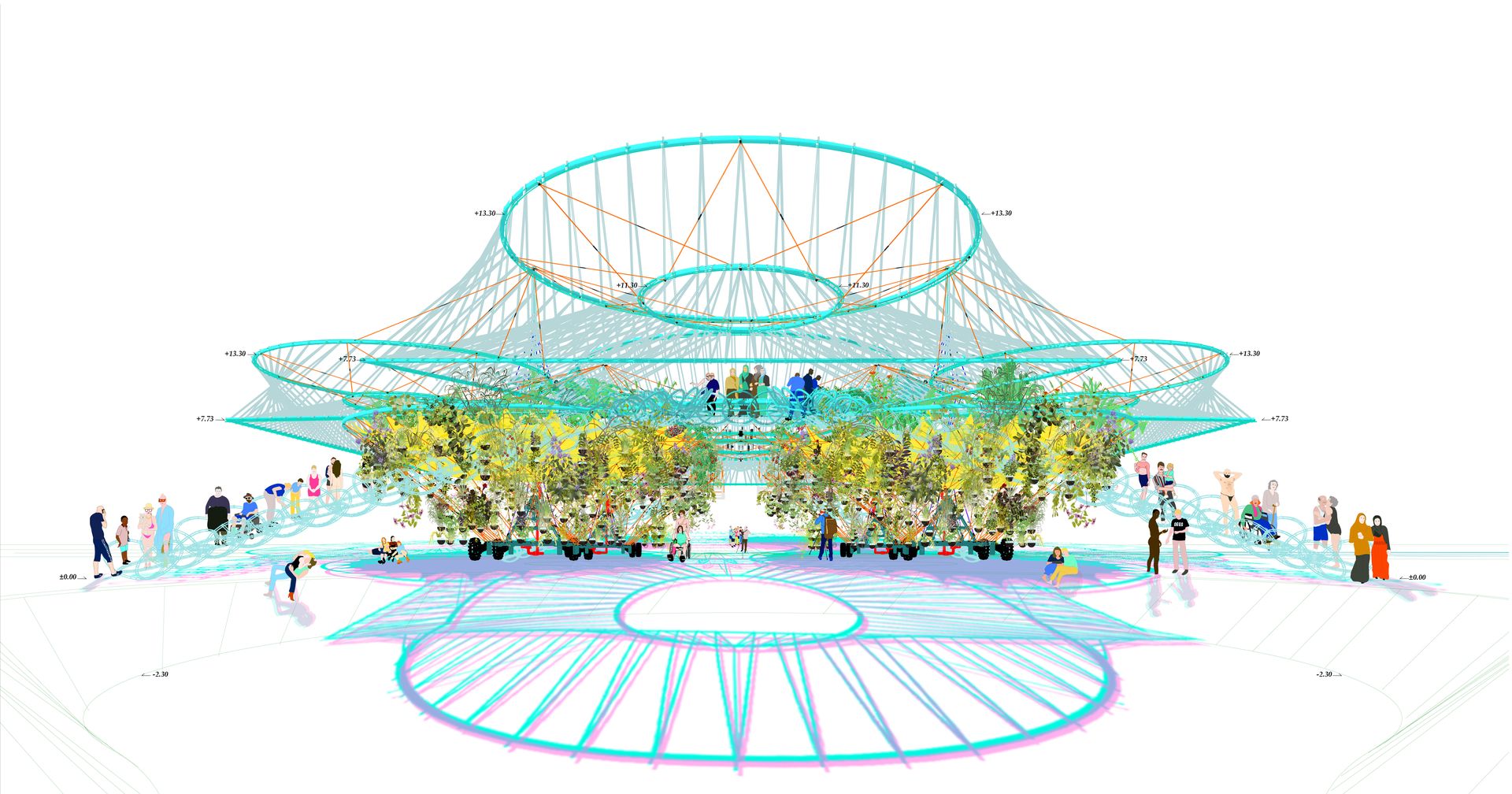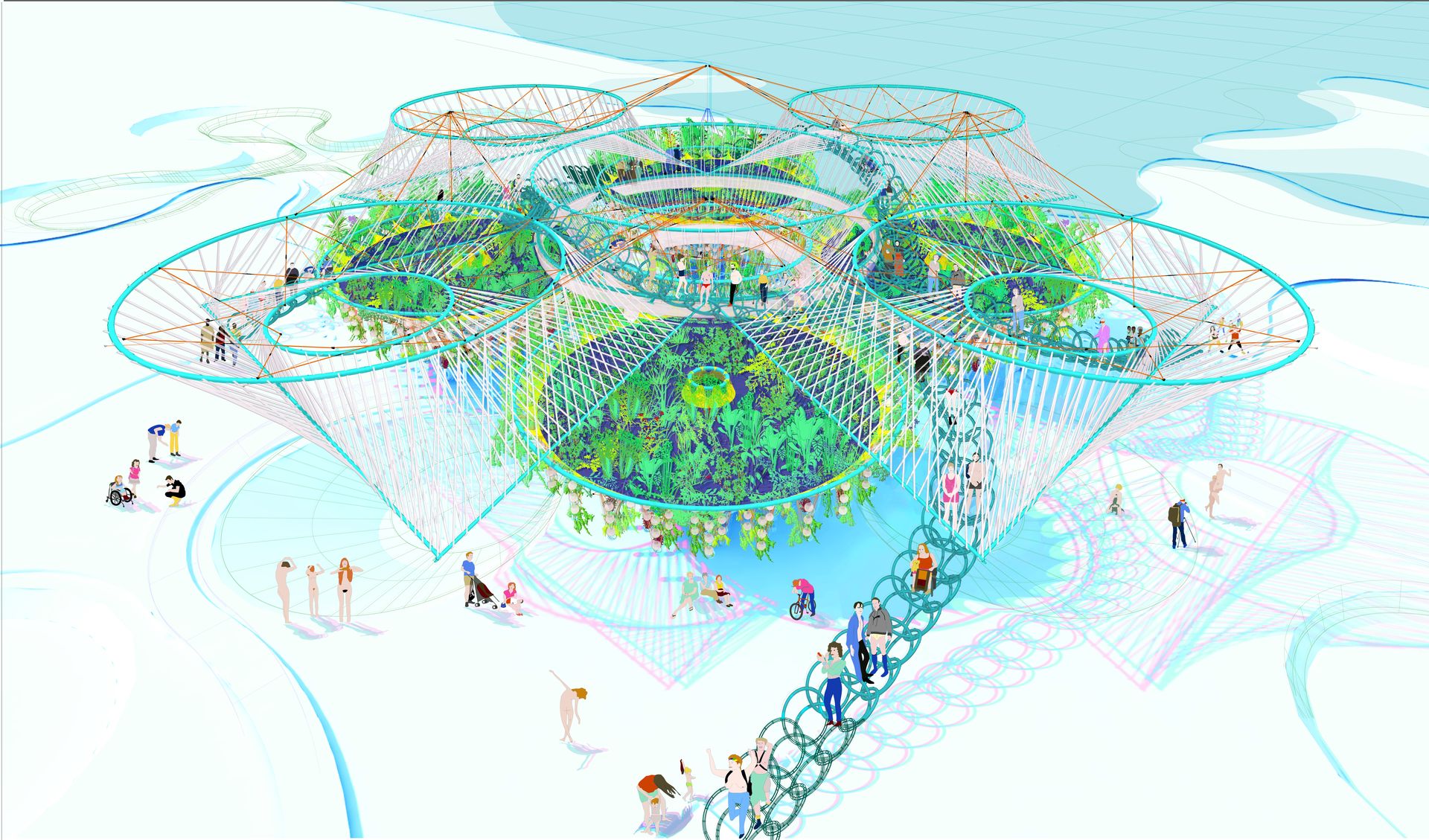 About the project
Bogotá
2016
In the last decades, most of Bogotá's wetlands have suffered significant damage due to unlicensed (in some cases) urbanization. The direct discharge of sewage onto the land and the use of ravines as landfill spaces have contributed to polluting the wetlands, affecting their ecosystemic richness and their environmental quality. This process is relatively unknown to Bogotá's population, who is not aware of the impact that the activity on nearby hills may have on distant lands such as the wetlands.
The Demonstrative Techno-Floresta is a raised garden on a lightweight structure made out of steel tubes and tensors. As a bigger scale COSMO project iteration (and winner of MoMA PS1 Young Architects Program 2015 by Andrés Jaque / Office for Political Innovation), the project gathers an ensemble of ecosystems specifically designed to reproduce the relationship between the hill ecosystems, the ravines, the undersoil, and the wetlands of the city of Bogotá. In the process of circulation, the water goes through different ecosystems and thanks to the interaction with the designed ecosystems, it keeps low levels of toxicity so it is compatible with living beings.
Located centrally in the Bogotá Botanical Garden, the device has been designed with the aim to make water movement visible, so that the general public can understand the process of water flow and how it impacts urban and non-urban environments.
Credits
Andrés Jaque / Office for Political Innovation with Antonio Yemail
Design Team
Roberto González García, Laura Mora Vitoria, Marta Jarabo Devesa, Danay Kamdar, Flavio Martella, Víctor Nouman García, Belverence Tameau