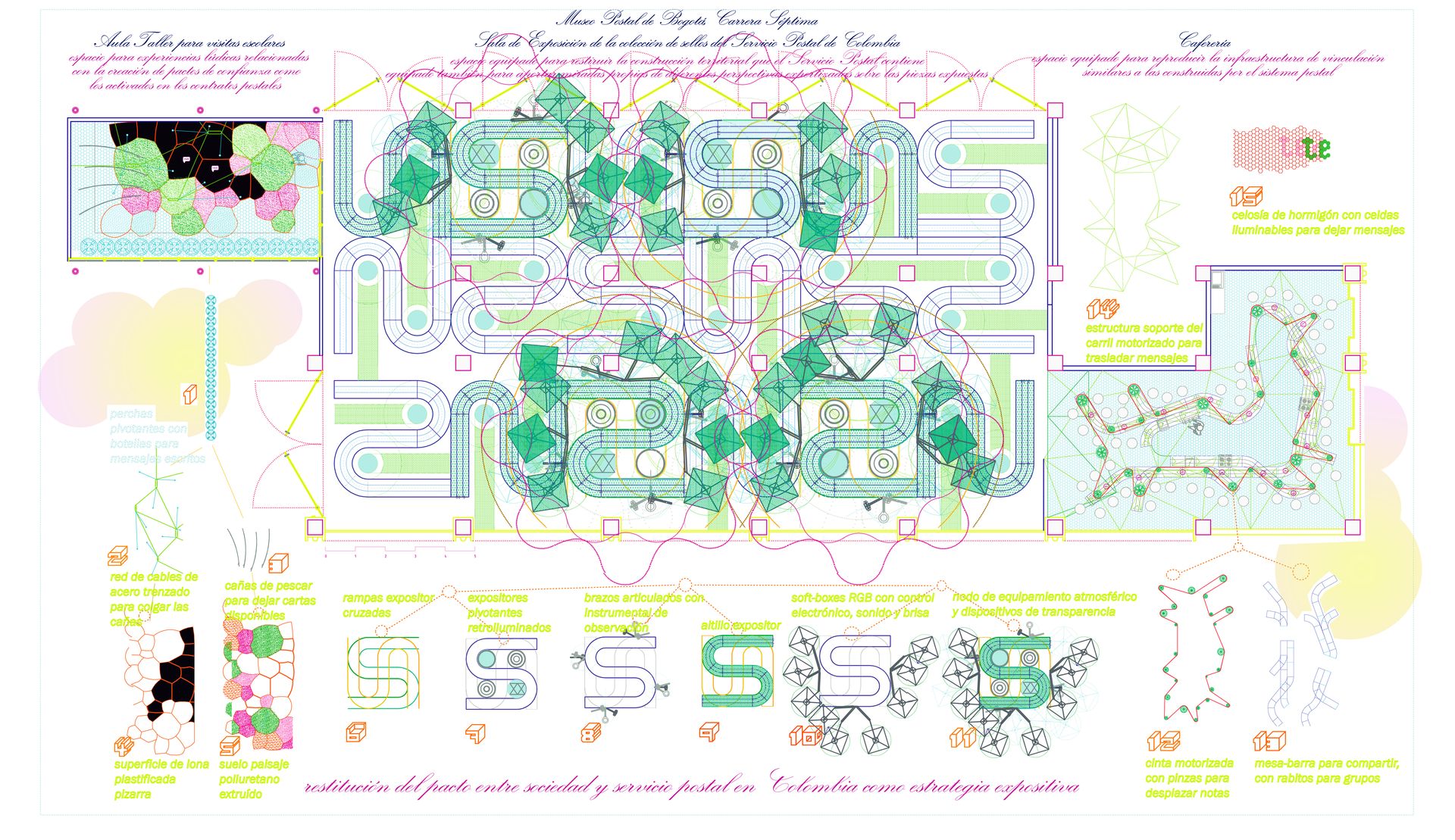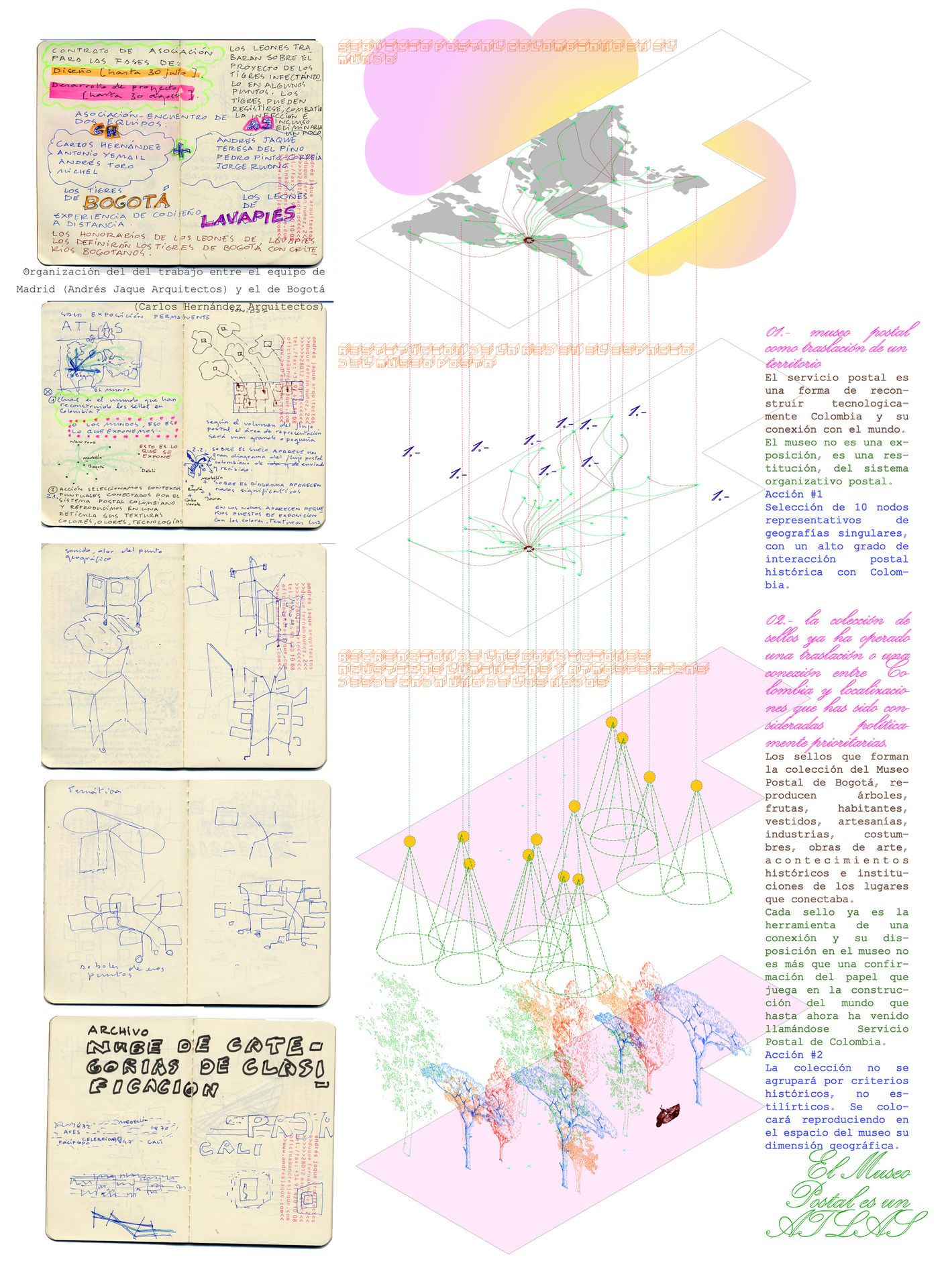 About the project
Bogotá, Colombia
2007
The postal service brought to Colombia a democratic connection within itself and to the world. The Museo Postal de Bogotá is not an exhibition, nor a container, but the recreation of the world since the time the postal service was founded.
A central part of the intended exhibition is constituted by an impressive collection of historical stamps. The designs of the different stamps comprise the contracts that made it possible to dynamize a whole territory, as well as the images that, printed on the stamps, produce the collective memory of the world the postal service dynamizes.
The Museo is structured around the networked geography the postal service was created to serve. Each node gives access to an intersectional accumulation of artistic, historical, social, and technological reconstructions of the complexity in which that node takes part.
Credits
Andrés Jaque / Office for Political Innovation
Carlos Hernández Arquitectos
Coordination, design and edition
Luca Moscelli, Teresa del Pino, Pedro Pinto Correia, Jorge Ruano, Andrés Toro, Antonio Yemail