Office for Political Innovation (OFFPOLINN) is an international architectural practice, based in New York and Madrid, working at the intersection of design, research, and critical environmental practices. The office develops projects that transition across scales and medium, intended to bring inclusivity into the built environment.
Currently, the office works on projects for Thyssen Bornemisza Art Contemporary, CA2M, Real Madrid, Colegio Reggio, and Grupo La Musa; and its list of clients include Lafayette Anticipations, Victoria & Albert Museum, Museum of Modern Art MoMA, Art Institute of Chicago, Fundación Cisneros, Empresa Municipal de la Vivienda y Suelo de Madrid, Matadero-Madrid, Obispado de Plasencia, Feria ARCO, London Design Museum, Power Station of Art (Shanghai), Fundació Mies van der Rohe, MAK Vienna.
In 2016, OFFPOLINN received the Frederick Kiesler Prize for the Architecture and the Arts from the City of Vienna; the office has also been awarded the SILVER LION for Best Research Project at the 14th Venice Biennale and with the Dionisio Hernández Gil Award.
OFFPOLINN's work is part of the collections of MoMA and the Art Institute of Chicago, among many others, and it has been the object of solo exhibitions at MoMA, MoMA PS1, MAK Vienna, Princeton University, RED CAT Cal Arts Contemporary Art Center in Los Angeles, the Cité de l'Architecture et du Patrimoine de Paris, and Tabacalera in Madrid; and it also been exhibited at the Art Institute of Chicago, Zentrum für Kunst und Medien ZKM (Karlsruhe), London Design Museum, Whitechapel Gallery (London), Z33 (Hasselt), the Schweizerisches Architektur Museum (Basel), Lisbon and Oslo architecture triennales, and the Venice, Chicago, Gwanju, São Paulo, Santiago de Chile, and Seoul architecture biennales.
OFFPOLINN's work has been published in the most important architectural design outlets including A+U, Bauwelt, Domus, El Croquis, The Architectural Review, Abittare, Arquitectura Viva, and in publications like the New York Times, Wall Street Journal, the Guardian, and El País.
Principals
Andrés Jaque
Founder Principal
Andrés Jaque founded the Office for Political Innovation in 2003. He has brought a transectional approach to architectural design; practicing architecture as the intervention on complex composites of relationships, where its agency is negotiated with the agency unfold by other entities.
Andrés Jaque is Professor and the Dean of Columbia University Graduate School of Architecture, Planning and Preservation. He has also been director of the Advanced Architectural Design Program at GSAPP, and visiting professor at Princeton University and The Cooper Union.
Andrés received his PhD in architecture from the Escuela Técnica Superior de Arquitectura de Madrid, where he also received his M. Arch. He has been an Alfred Toepfer Stiftung's Tessenow Stipendiat and Graham Foundation grantee. In 2018 he co-curated Manifesta 12 in Palermo and he is the Chief Curator of the 13th Shanghai Biennale, Bodies of Water.
His books include Superpowers of Scale (2020), Mies y la gata Niebla: Ensayos sobre arquitectura y cosmopolítica (2019), More-Than-Human (with Marina Otero and Lucia Pietroiusti) (2020), Transmaterial Politics (2017), Calculable (2016) PHANTOM. Mies as Rendered Society (2013), Different Kinds of Water Pouring into a Swimming Pool (2013), Dulces Arenas Cotidianas (2013), Everyday Politics (2011), and Melnikov. 1000 Autos Garage in Paris 1929 (2004). His research work has been included in publications like Perspecta, Log, Thresholds and Volume.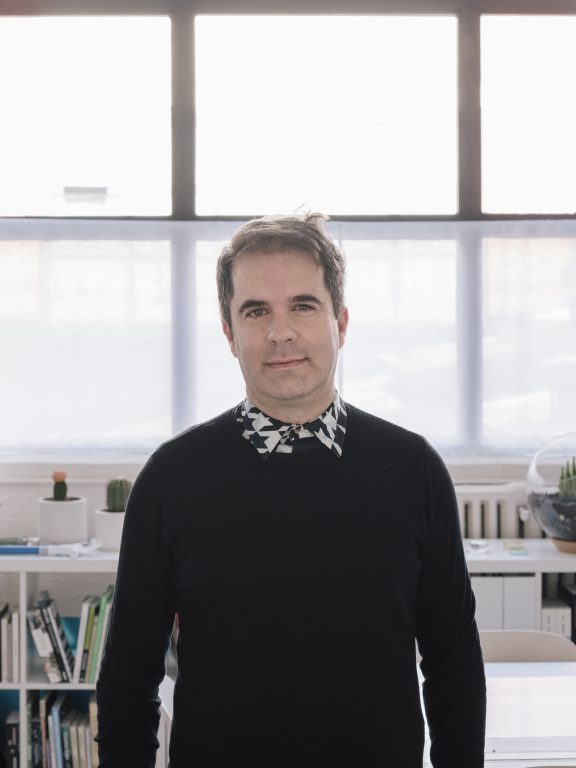 Roberto González
Director
Roberto González García joined the office in 2010 and became its principal in 2014. He combines an extensive career in the development of architectural projects with a focus on curatorial, publishing, and critical practices. His work has a momentous impact on the office's agenda and he is responsible for its organizational structure. The projects he has directed have become milestones in the office's development, including Superpowers of Ten and Intimate Strangers.    
Roberto is a qualified architect who holds an M. Arch from Universidad del País Vasco and an M.A. in contemporary art from Universidad Complutense de Madrid. He has been professor of architectural culture and theory at IE School of Architecture and Design, and he was co-curator of "AMAZING" (2006), "WOW" (2007), and "¿CÓMO?" at Fundación COAM in Madrid.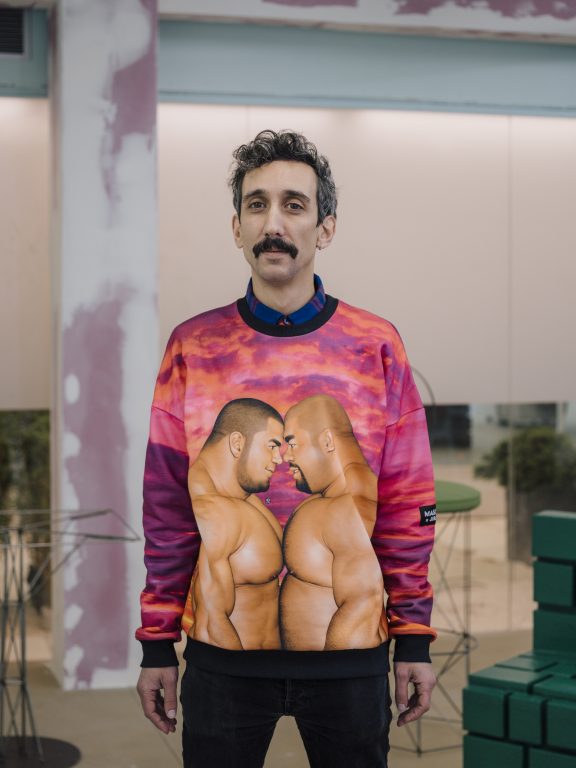 Paola Pardo-Castillo
Director of Research
Paola Pardo Castillo joined the office in 2012 and became its director of research in 2016. She has played a key role in the development of the research base for works like "Escaravox," "IKEA Disobedients," "INTIMATE STRANGERS," "PORNIFIED HOMES," and "Sex and the So-Called City."
Paola holds an M. Arch from the Universidad Javeriana de Bogotá and a M.S. in anthropology. She also holds an M.A. in research and creation and an M.A. in epistemology of natural and social sciences from Universidad Complutense de Madrid. Her writing operates at the intersection of science and art, reflecting on the way theory gets embedded in particular forms of practice.  
Paola has contributed substantially in building up the transdisciplinary focus of the office and in situating the office's work in larger and specific contemporary questions.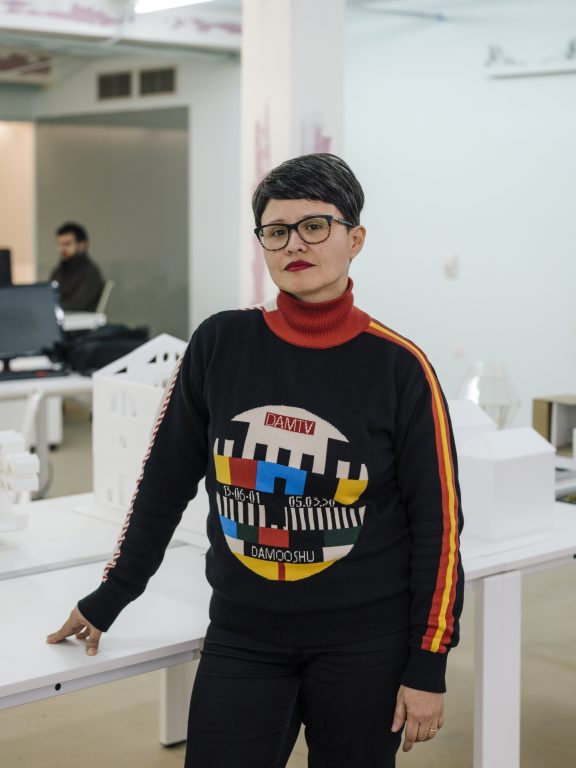 Alberto Heras
Director of Production
Alberto Heras joined the office in 2018 as its Director of Production. With extensive experience in the development of international architectural projects, he is now responsible for the office's production and in ensuring that the office meets the highest design and engineering standards, continues to collaborate with leading consultants, and remains updated in operational technologies including BIM and REVIT.
Alberto is a qualified architect, and holds an M.Arch from San Pablo CEU University of Madrid. He has developed part of his training at the Politecnico di Milano.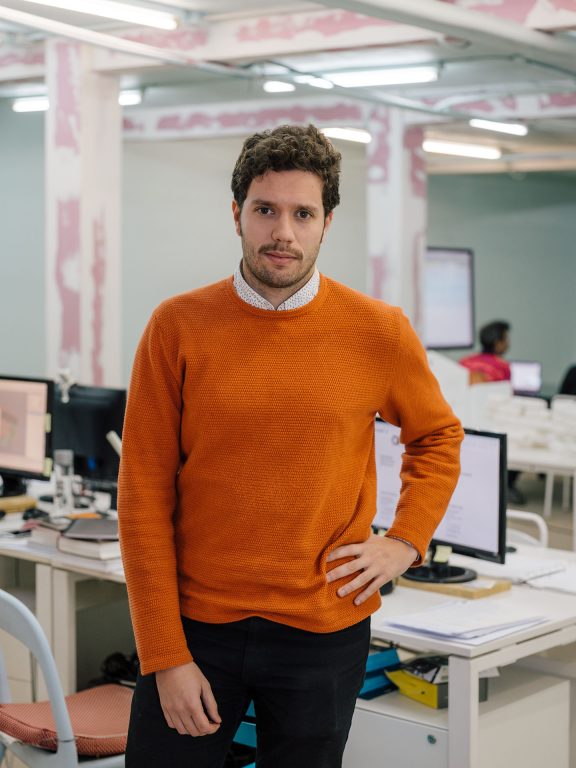 The office clients list includes Victoria and Albert Museum, Company, Museum of Modern Art MoMA NY, Mairie de Paris, Real Madrid, Thyssen-Bornemisza Art Contemporary, Fundación Cisneros, Princeton University, Municipality of Väsby, Matadero Madrid, Fundació Mies van der Rohe, ARCOmadrid, Museo Postal de Bogotá, Empresa Municipal de la Vivienda y el Suelo de Madrid S.A., CA2M Centro de Arte 2 de Mayo, Grupo La Musa S.L., Ingénico, Obispado de Plasencia, Construmat, Ayuntamiento de Burgos, Caja Duero, Xunta de Galicia, Colegio Reggio among others.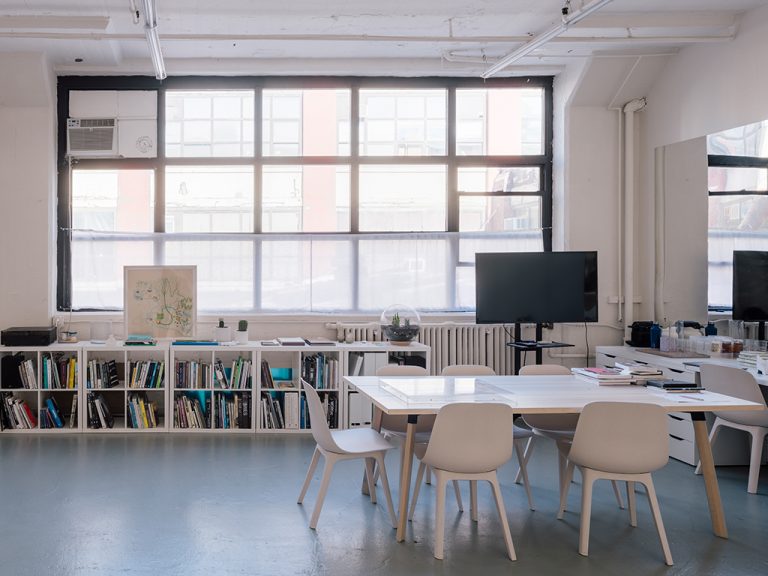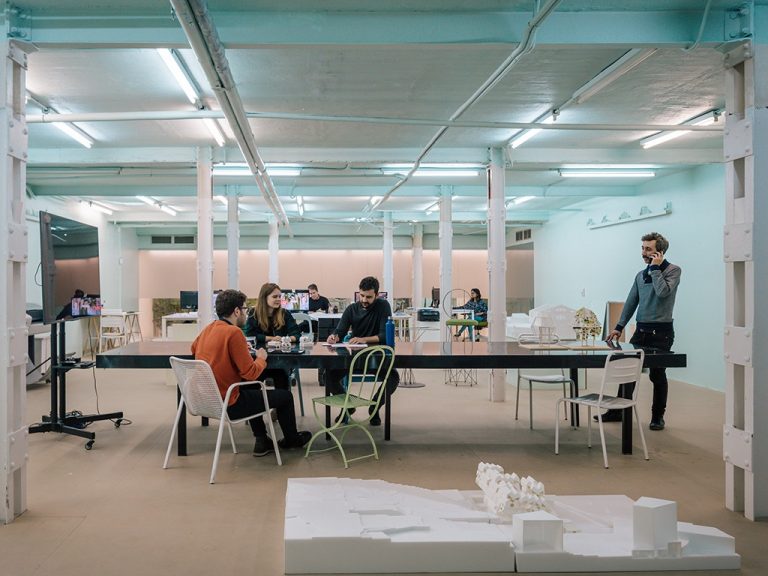 Job Applications
To apply for jobs, please send us your portfolio, resume and cover letter (total size of the files less than 5MB or use link to download the files instead of attached files).
Please be aware that we only offer paid positions, and that we do not accept unpaid internships at our offices.

job_applications@offpolinn.com