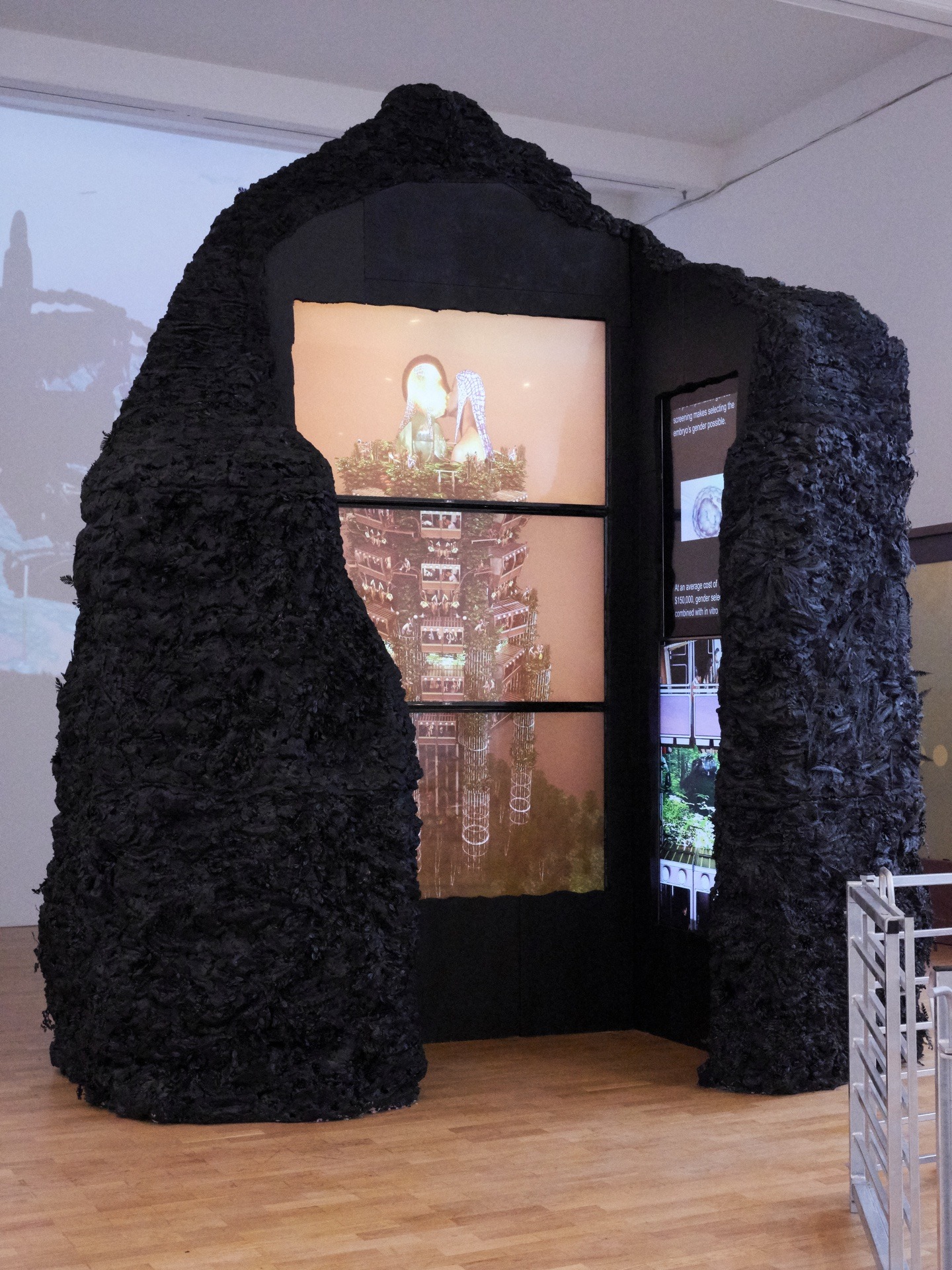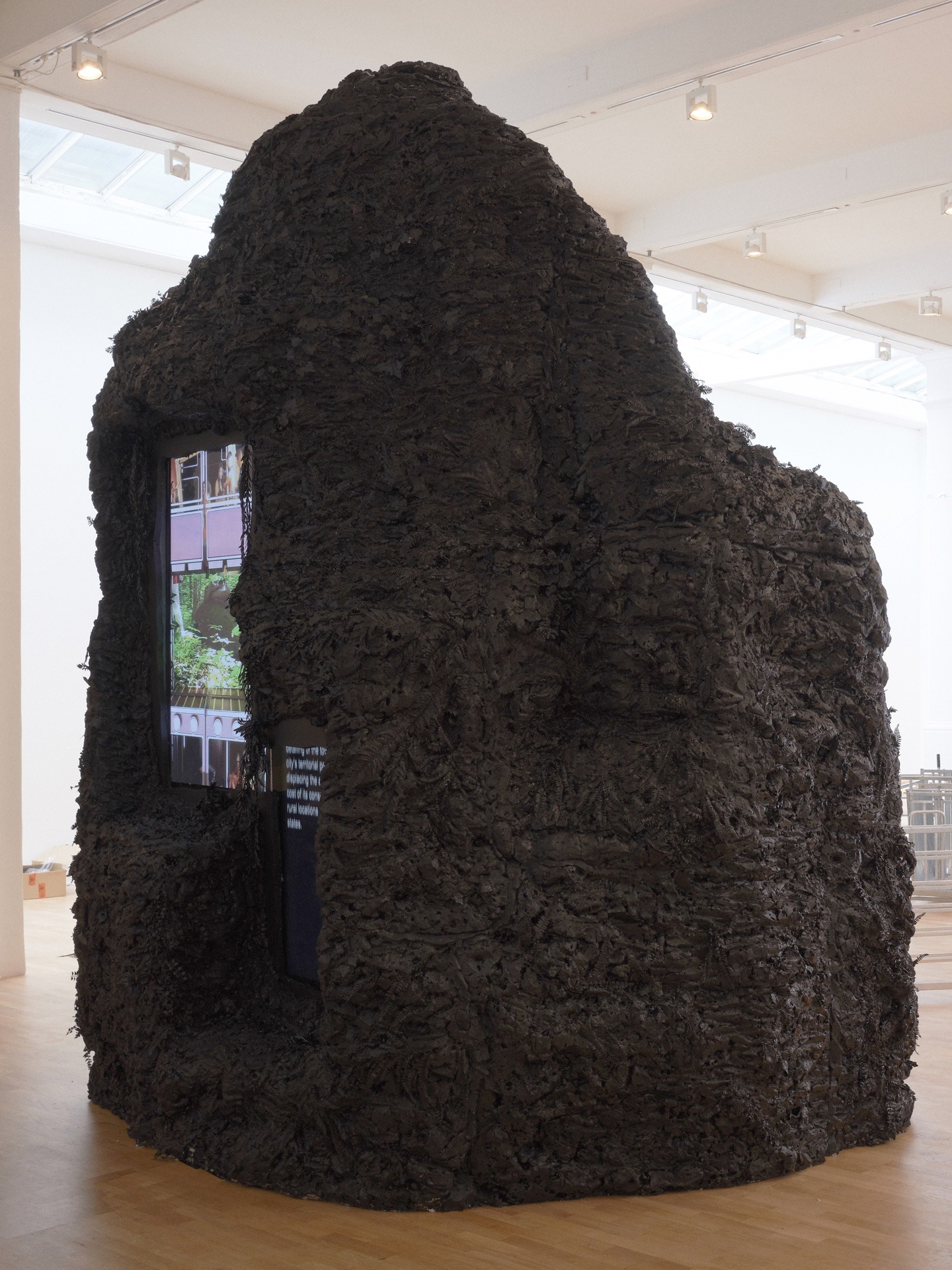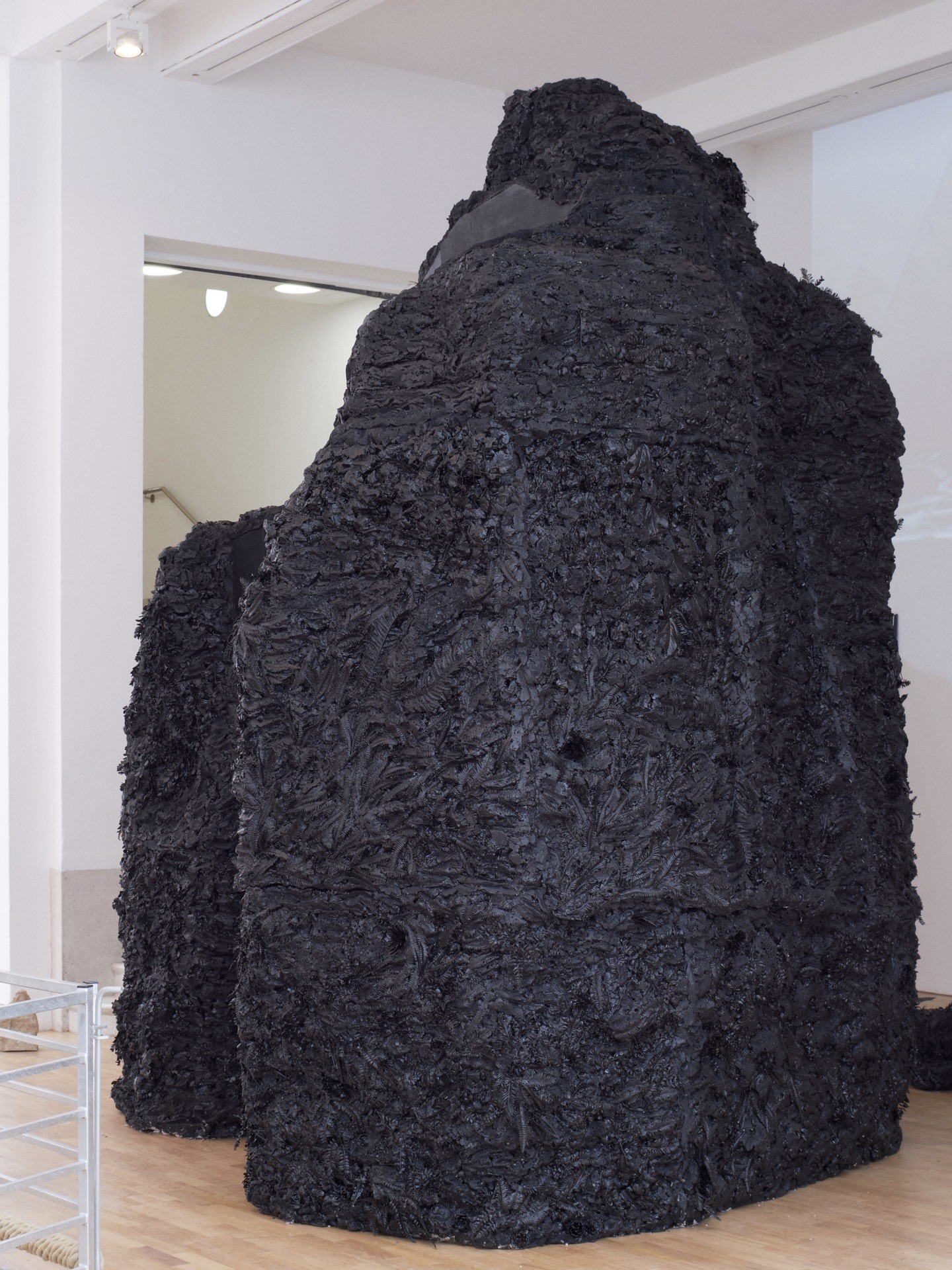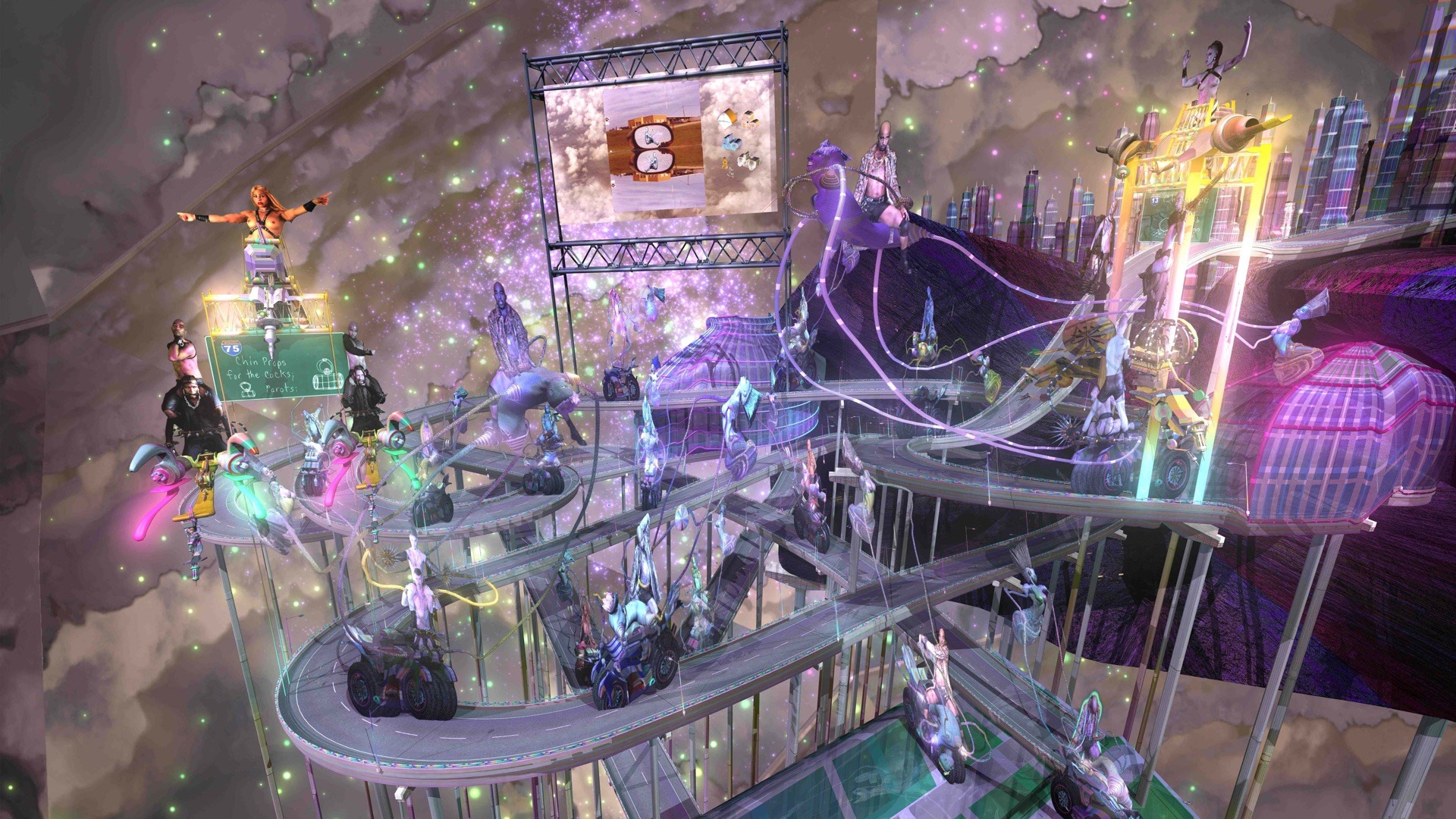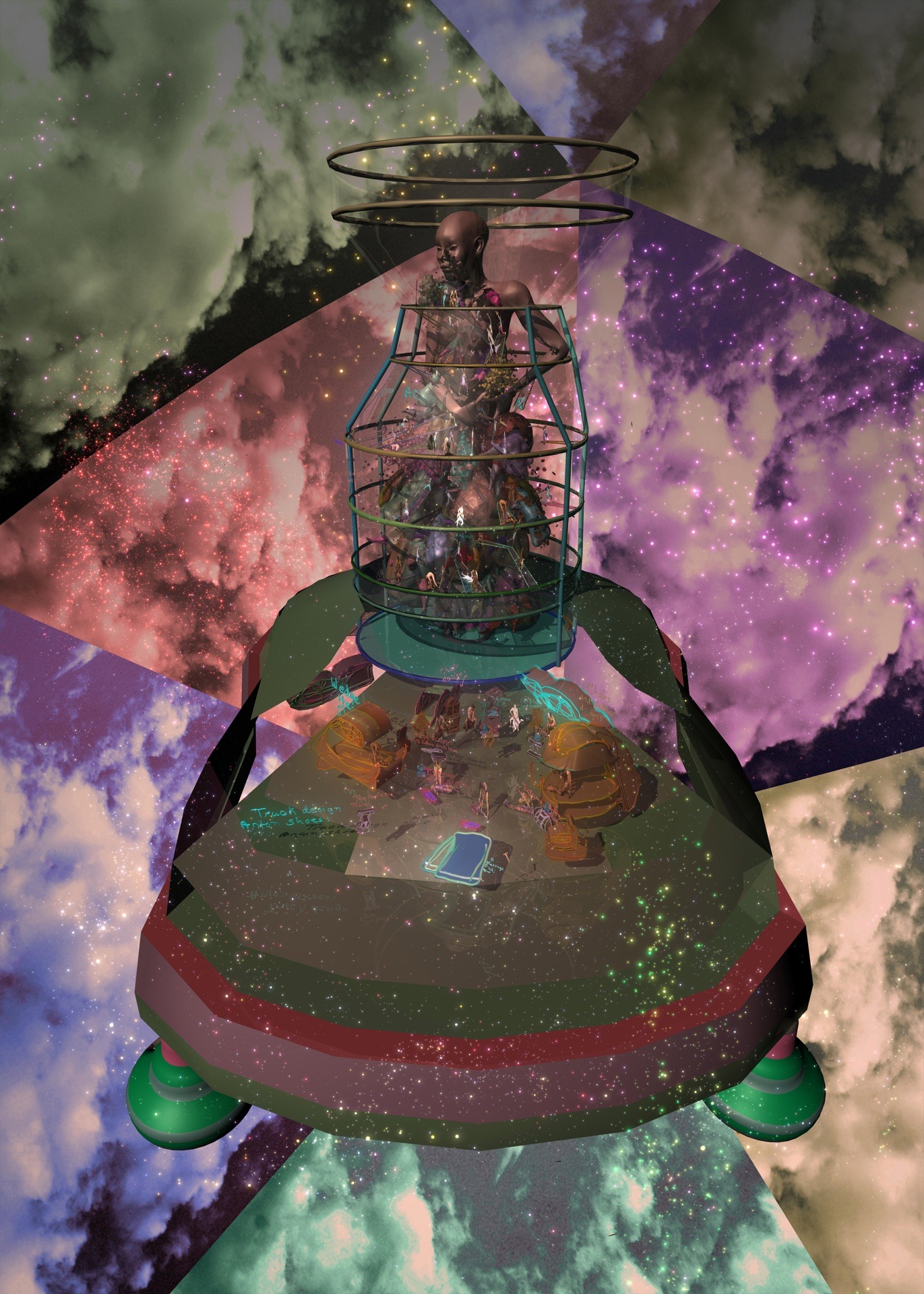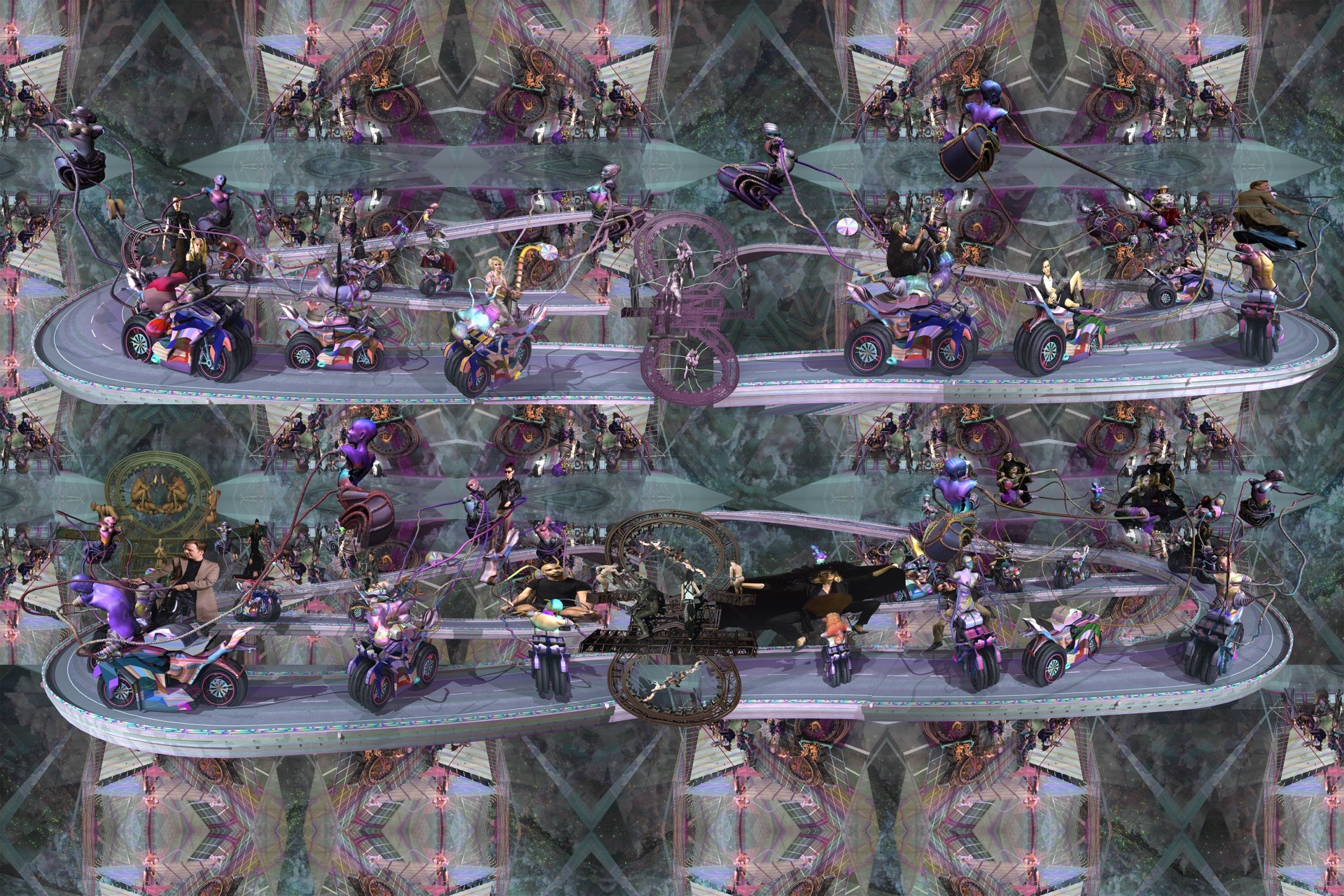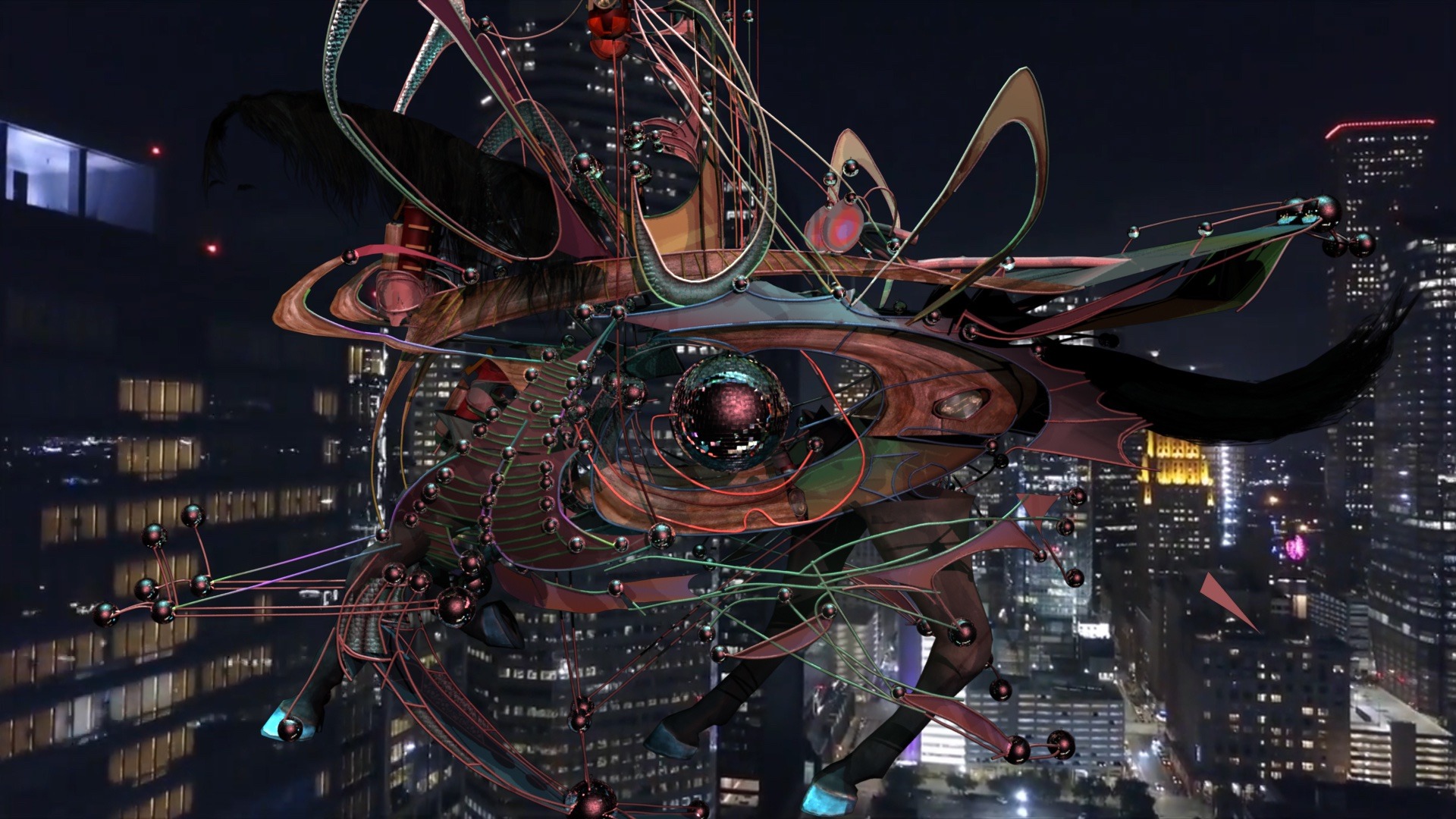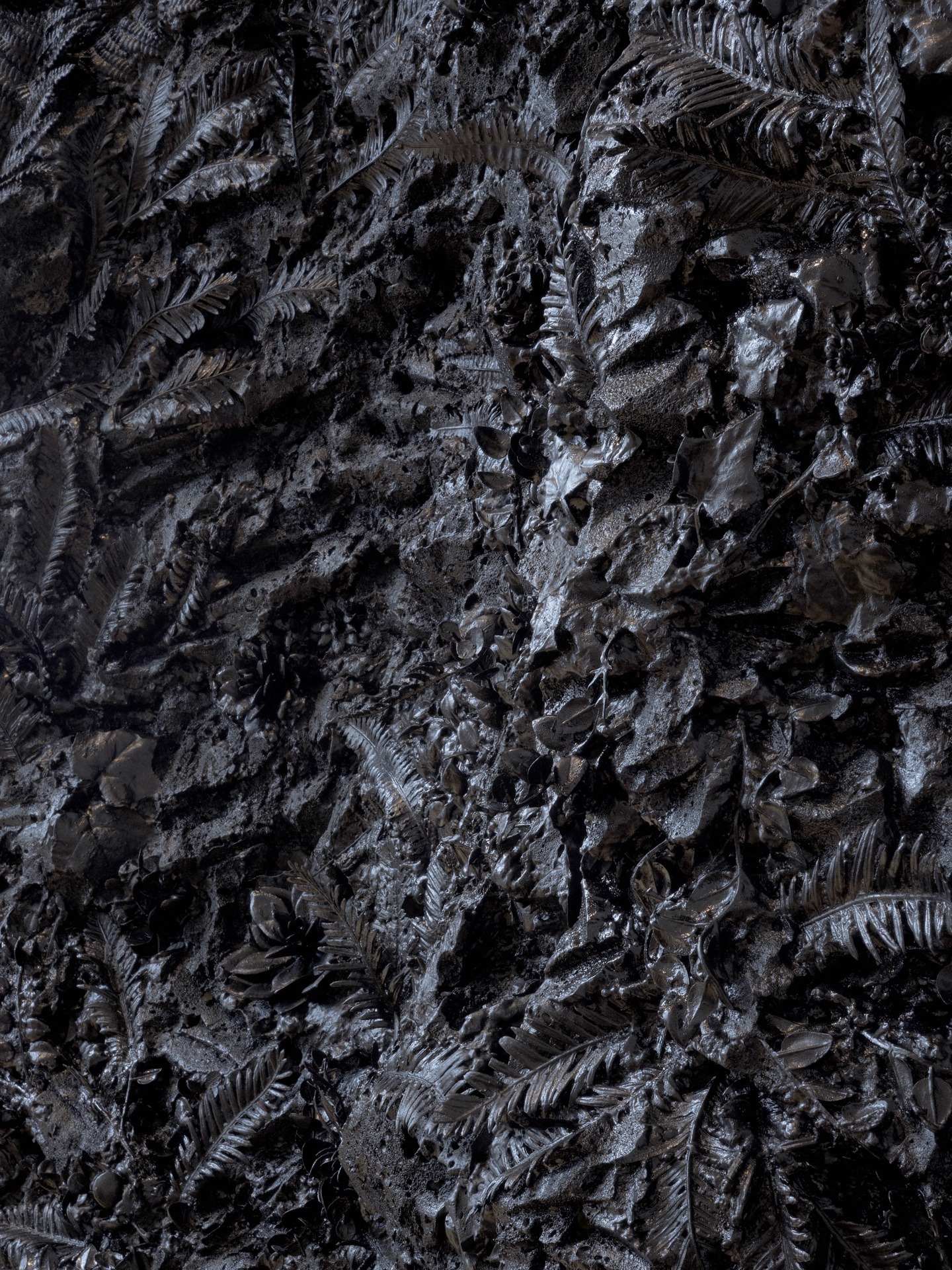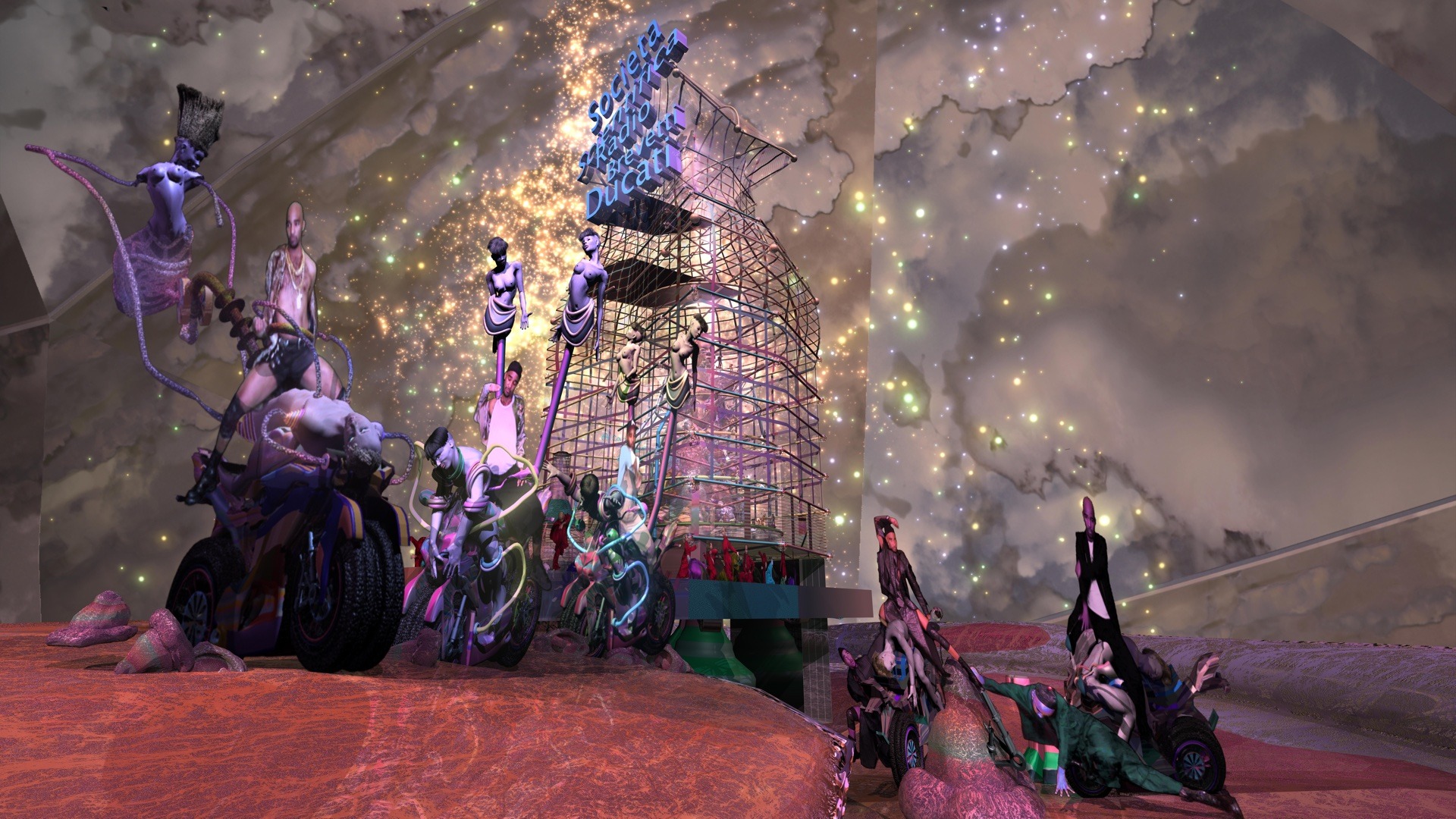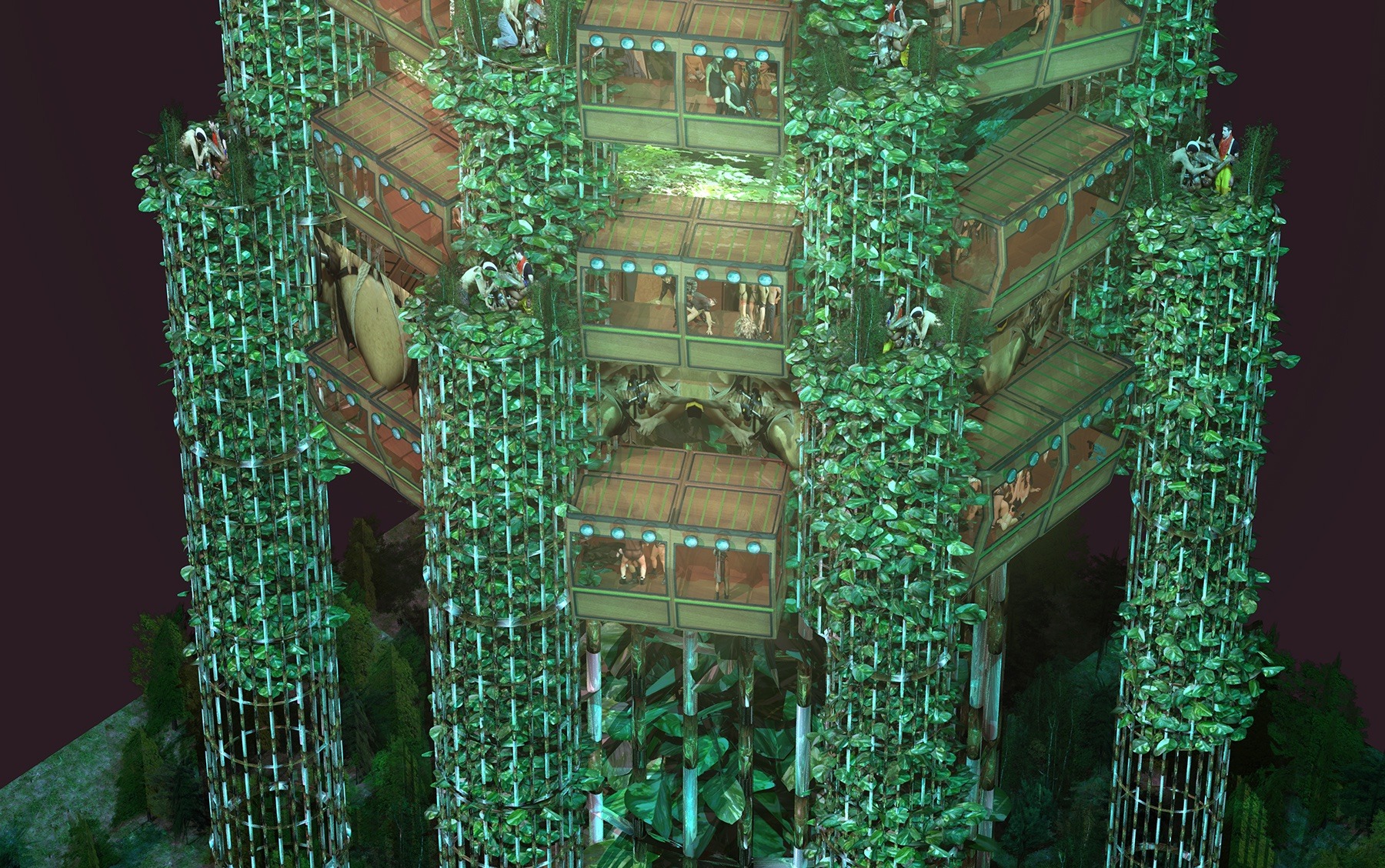 About the project
Whitechapel Gallery, London
2018
Sixty-three years after the iconic exhibition "This is Tomorrow" gave birth to British pop art, Whitechapel Gallery summons some of the most challenging architects and artists to anticipate the tensions that will define the future of the planet. For this occasion, Andrés Jaque and the Office for Political Innovation worked with video artist and icon of disco Jacolby Satterwhite to propose a trans-sectional architecture that connects the big-scale realms where contemporary societies are being defined: online porn, real estate, interior decoration, in-vitro fertilization, and the offsetting of daily environmental costs. This new regime of environmental, corporeal, aesthetic and financial exclusivity emerges as a substitute for what has historically been the city's role in provided a setting for the social: HIGHENDCRACY
During the last 15 years, New York City evolved by evacuating its clumsiness, depurating its air and waters, and reclaiming its dumping fields. Post-2008, it became a sanitized, assets-oriented urbanism, a highendcracy of trading air-rights within blocks, LLC-shelled identities, and the reinforcement of the 421-A tax exception—all of which rendered the city an ecosystem to produce, reproduce, and accommodate value. Now Columbus Circle is the world center for the reinvention of human reproduction. Elective cytoplasm selection, spindle nuclear transfer, cell banks, and surrogacy have been combined in the last decades though archiurban calibrations to make New York the location for a new human type, the citizens of highendcracy.
Real estate rendered New York fully sexualized. Chelsea became the planet's most wanted location to turn on Grindr. And as new San Fernando Valleys, rent-spiking Greenpoint and Chelsea are now home to two of the hottest adult studios, Burning Angel and Cocky Boys, where refined productions scape garage-like interiors to shoot their Pornhub scenes, which get millions of views, in sunny, lofty condominiums with views of purified blue skies. This kind of bluish sky was invented as a rendered reality for New York's most successful architectural icon, 432 Park Avenue, and then taken as a detail of its architecture by using a fixed, Austrian Eckelt Lite-Wall glass for its windows, designed to intensify the blue part of daylight's spectrum. This material adjustment synchronizes the architectural detail with the city's territorial project of displacing the environmental cost of its consumptions to rural locations in neighboring states.
Credits
Andrés Jaque / Office for Political Innovation with Jacolby Satterwhite
Team:
Juan David Barreto, Roberto González García, Alberto Heras, Garazi Lara, Luis González Martínez-Cabrera, Bansi Mehta, Jesús Meseguer, Paola Pardo.
Installation supervision:
Jesús Meseguer