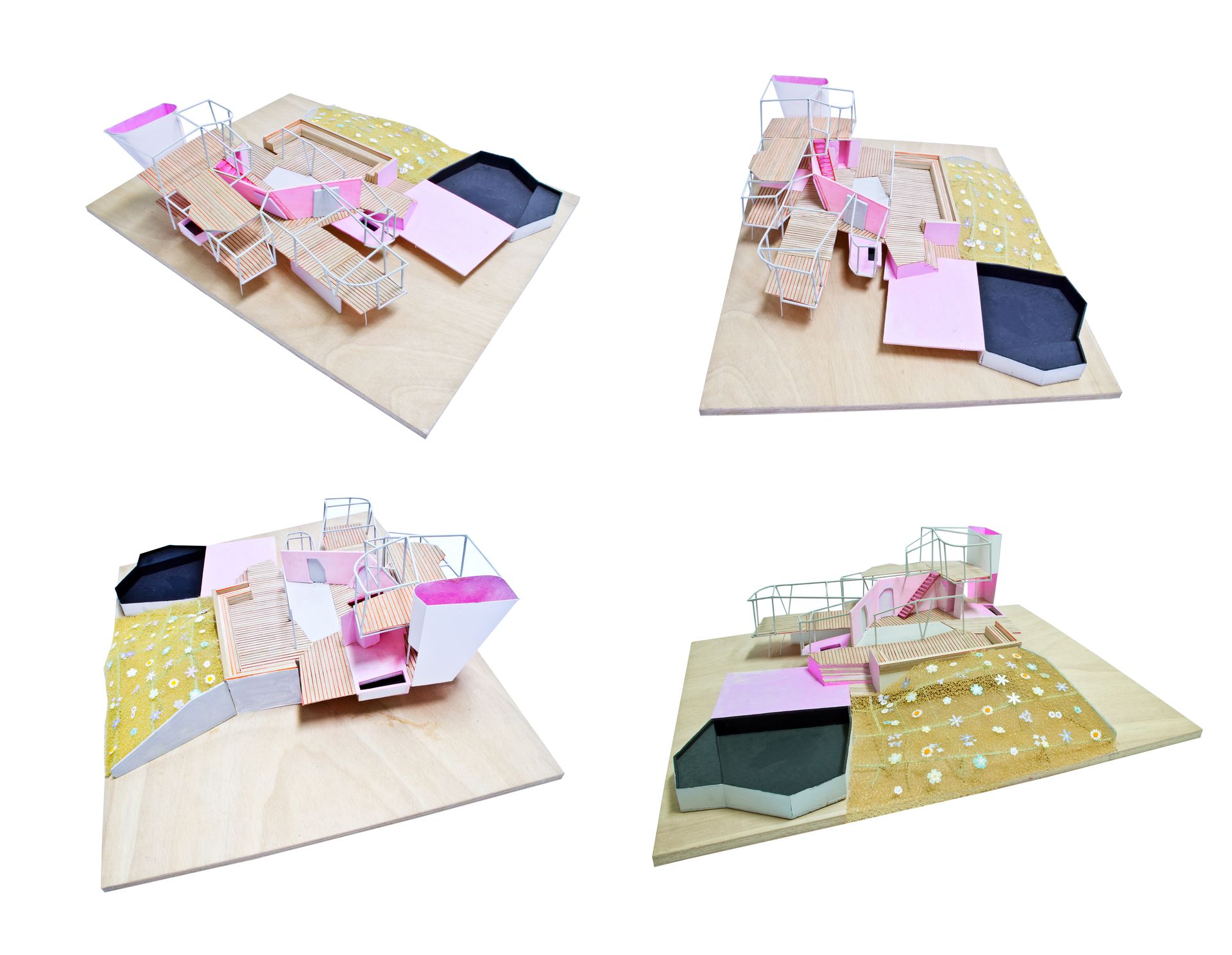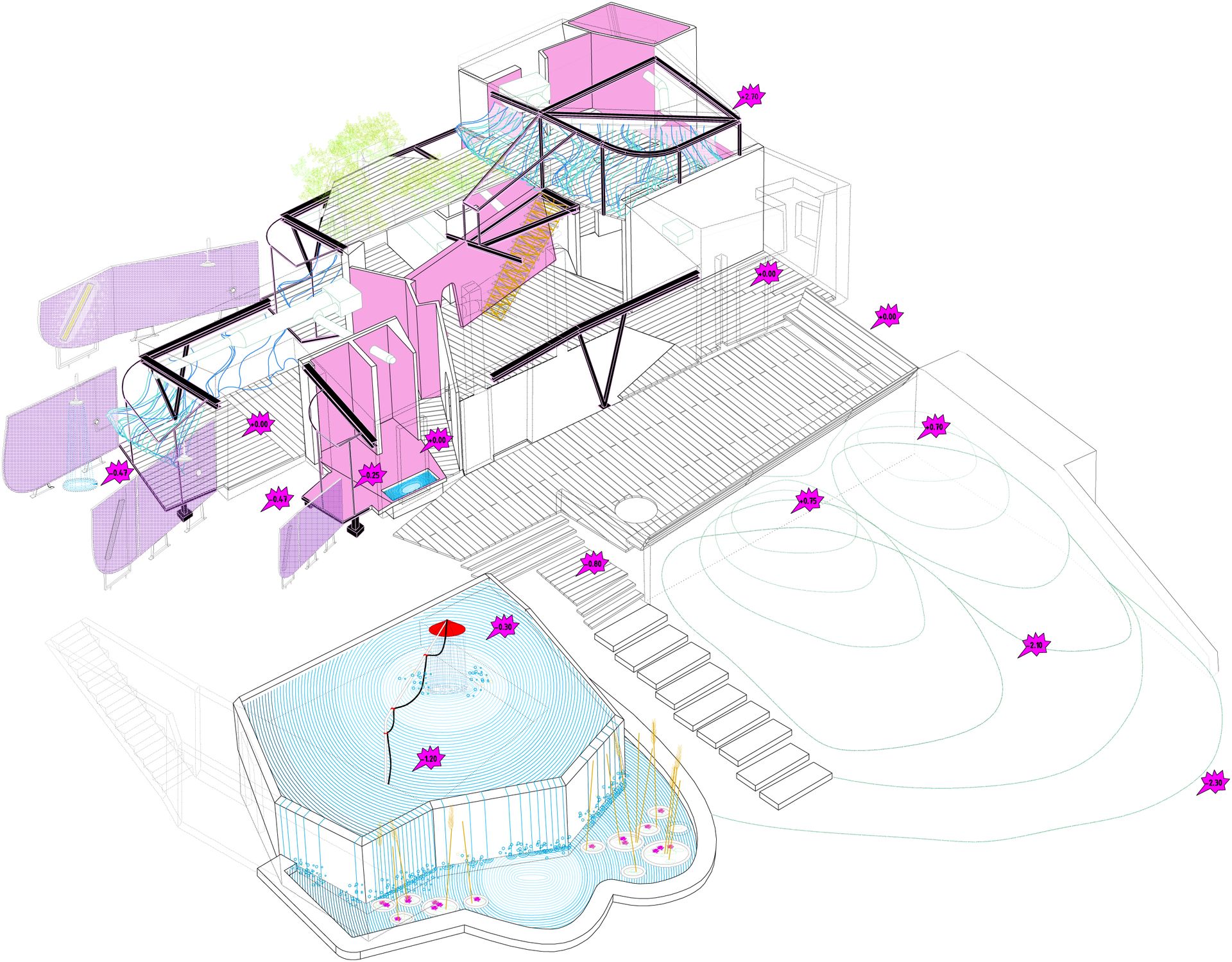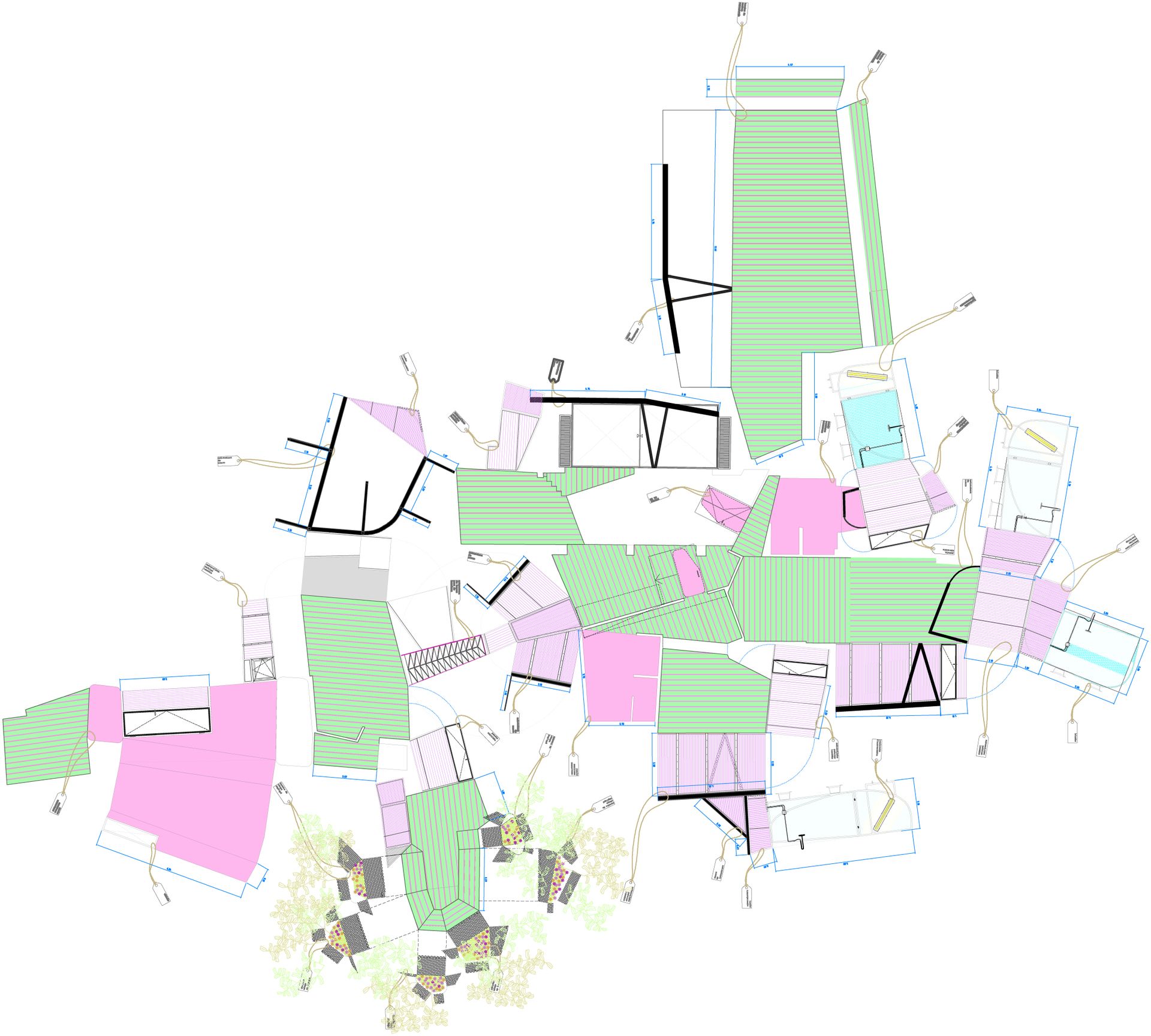 About the project
Esporles, Mallorca
2007
A contemporary art collector commissioned the transformation of an old building that was part of his country house and that was damaged by fire into a guesthouse to welcome friends from all over the world.
The project stems from three elementary decisions. The first one was to remove all interior partitions. The second was to group the new elements into a system of lightweight connected objects, with a geometry detached from the existing ones and in a playful language. Between the interior façade and the shell of the original building there is a multipurpose space linked to a new terrace facing north. Lastly, the project proposed a radial arrangement around the central space of four precincts, establishing a specific and differentiated relationship with the country house's garden in each case.
The project reflects the desire to essay the role of architecture in the preservation of the fragile and marginal. Just as the true role of democracy, according to Peter Sloterdijk, is "to spatialize and endow the fleeting and marginal moments with presence," the house yearns to become a transit point for some of the pleasures that make summer valuable. In short, it is a political architecture for a summertime hedonistic form of familiar democracy.
Credits
Andrés Jaque / Office for Political Innovation
Works direction
Andrés Jaque, Alberto Rey, Borja Gómez
Design, coordination and edition
Alessandro Armelini, Guido Brandi, Borja Gómez, Diana Hernández, Leandro Morillas, Frederique Paillard, Jorge Ruano, Alberto Rey, Adeline Ruiz, Natalia Solano
Services consultant
Nieves Plaza
Structures consultant
io7
Quantity surveyor
David Márcos, Calle 41
Sociological research
Pablo Hurlé