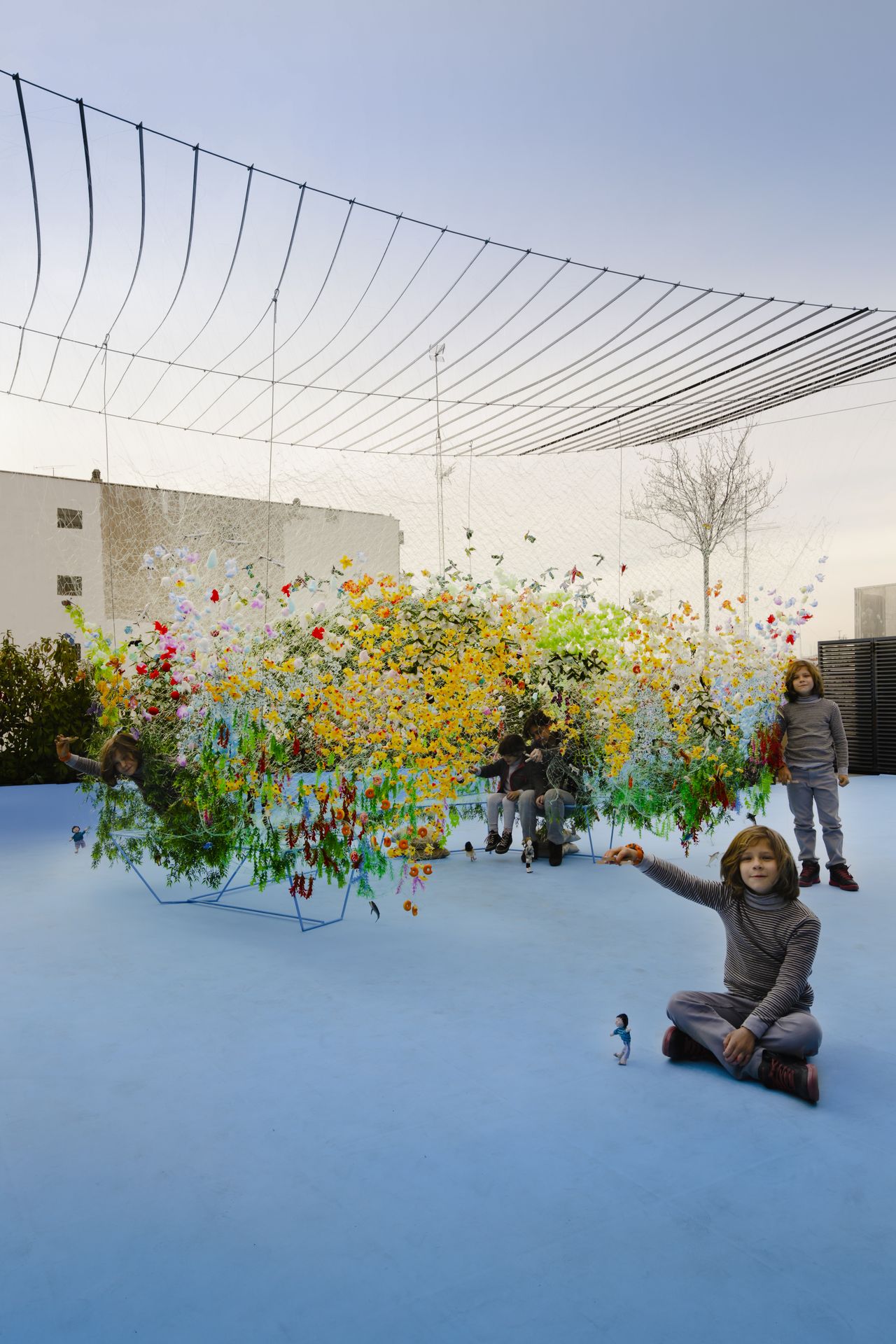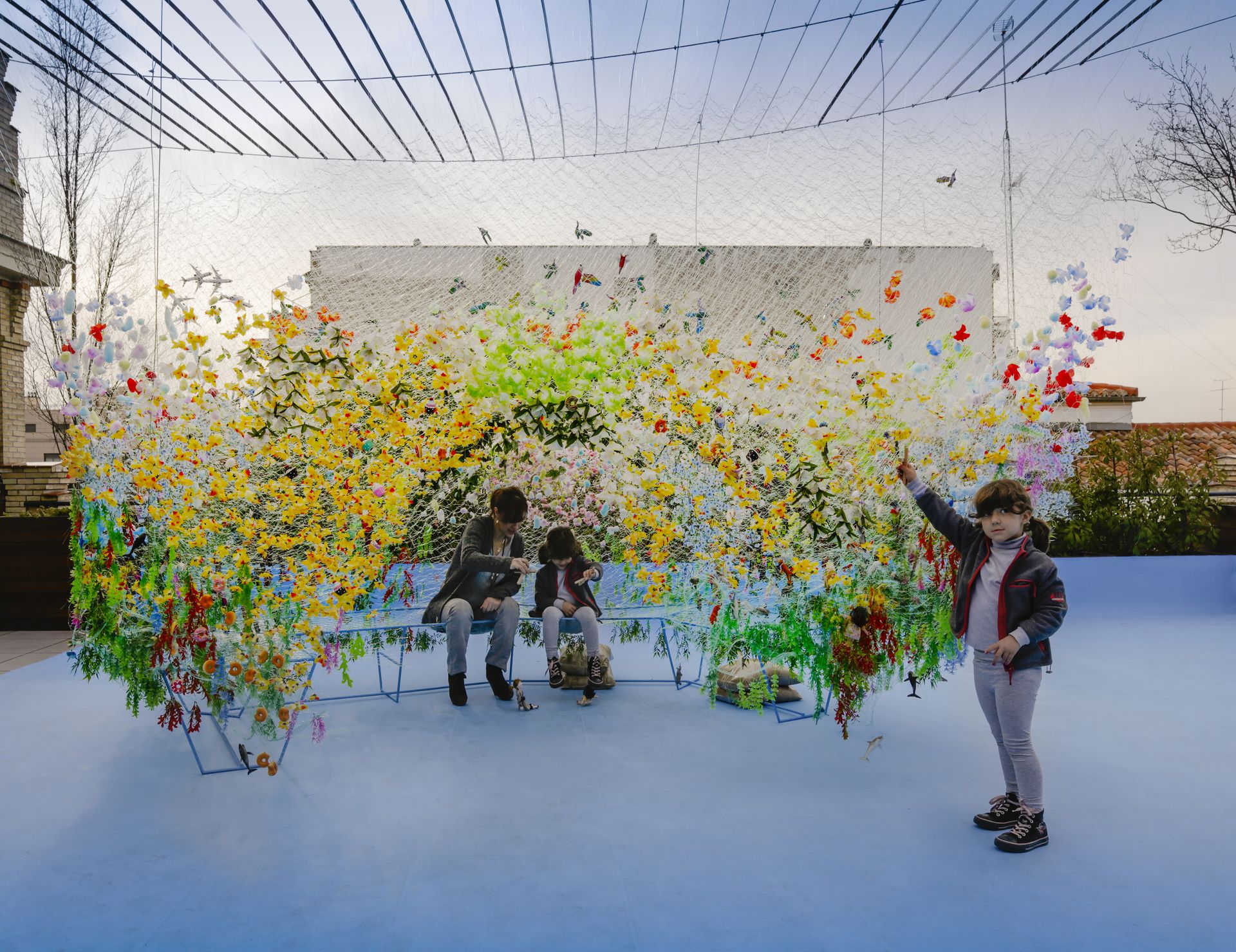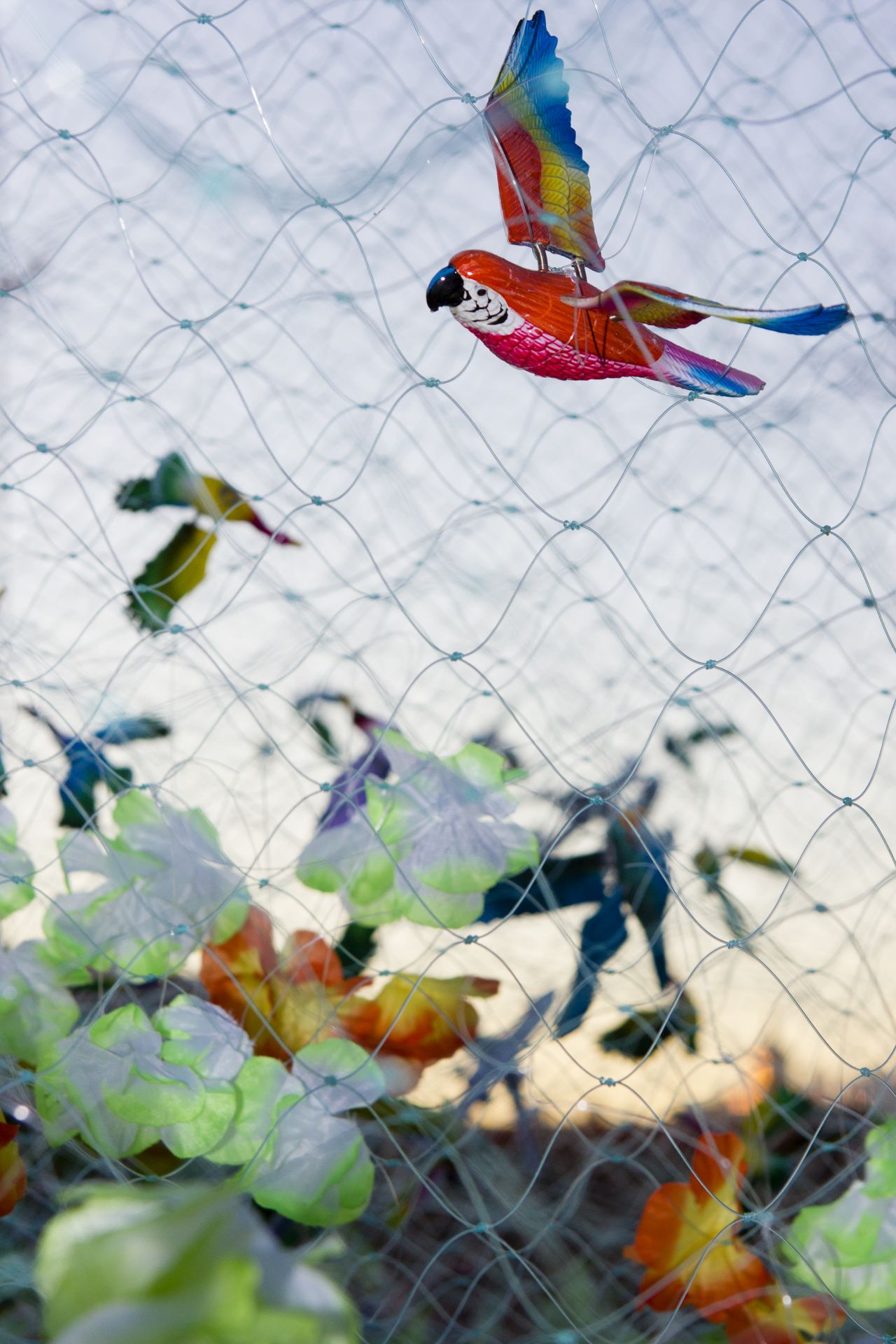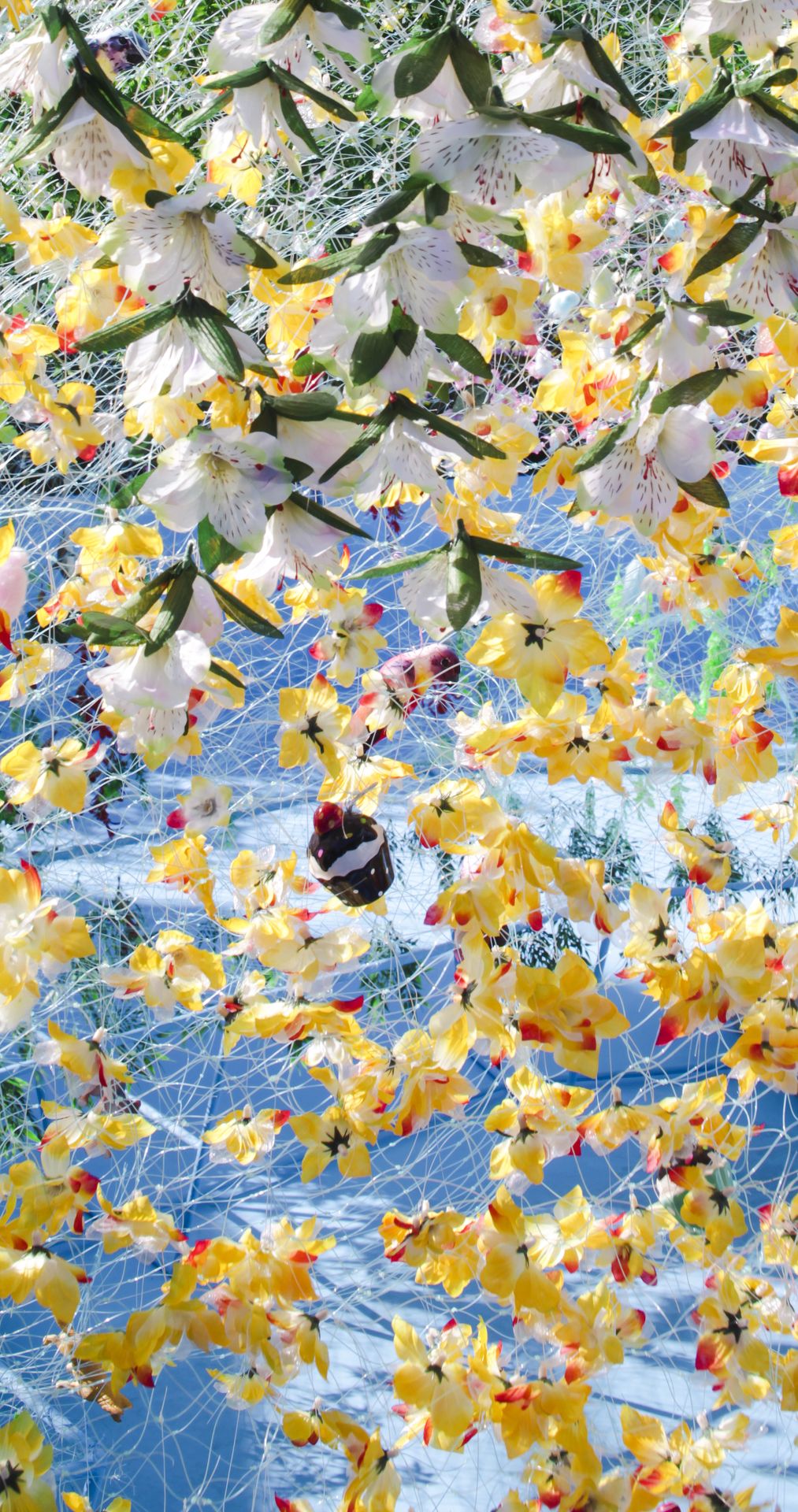 About the project
Madrid
2013
Hänsel & Gretel's Arenas is a temporary pavilion that held a number of discussions between children and adults, with the assistance of marionettes, to debate the ethics contained in the tale of Hänsel and Gretel. It was constructed on the roof of La Casa Encendida, the most active cultural center in Madrid.
The structure was composed of more than 6,000 hanging decorative objects and toys, a cloud of colorful light plastic elements, all of them designed originally to awake desires in people of different ages, mass produced by de-located industrial networks. The construction offers a post-market version of the witch's use of gingerbread cookies to trap the children.
Hänsel & Gretel's Arenas is Andrés Jaque / Office for Political Innovation's contribution to the dialogue "La Terraza de Hänsel y Gretel" with artist Federico Herrero, curated as part of the program En Casa by Luisa Fuentes at La Casa Encendida (Madrid).
Credits
Andrés Jaque / Office for Political Innovation
Design and Production Team:
Roberto González García, Paloma Villarmea, Santiago Benenati, William Mondejar, Diego Penche, Daia Stéeová
Children Interaction:
María Jaque
Marionettes:
Carmen Ovejero,  Silvia Talacková
Discussion Board:
Elena Casado, Andrés Fernández Rubio, Miguel Mesa, Ruth Toledano
Photographs and video:
Miguel de Guzmán (Imagen Subliminal)