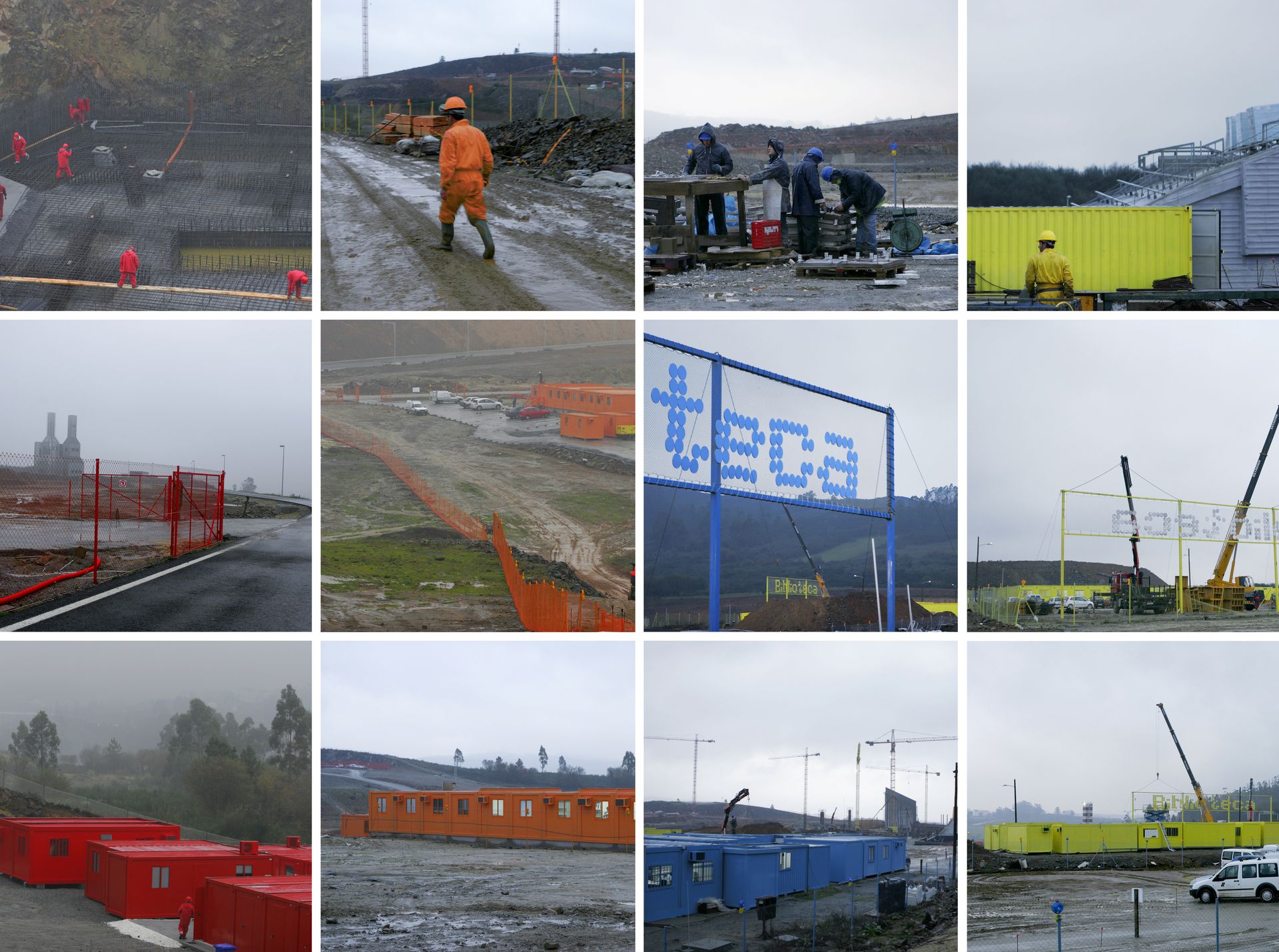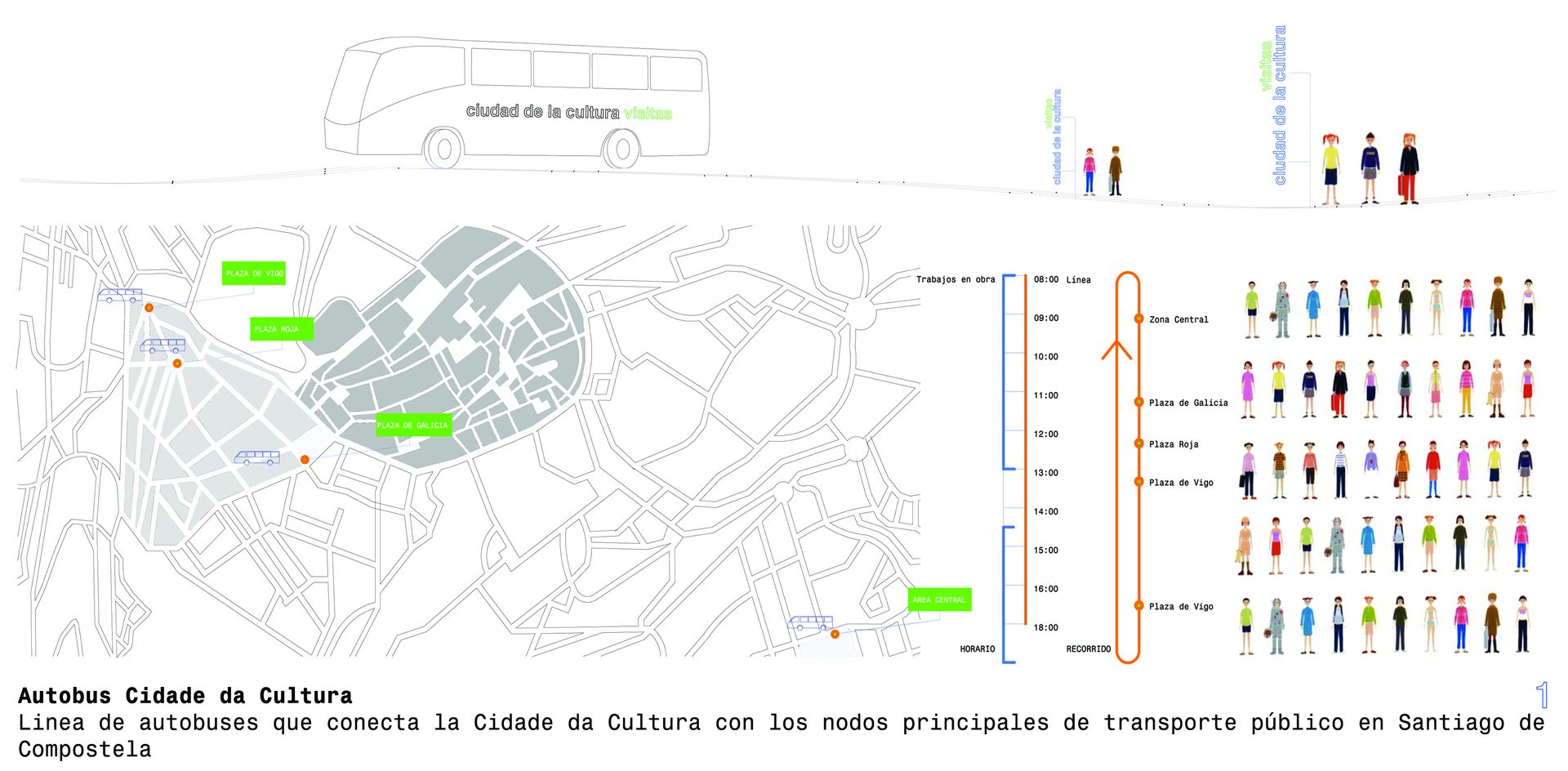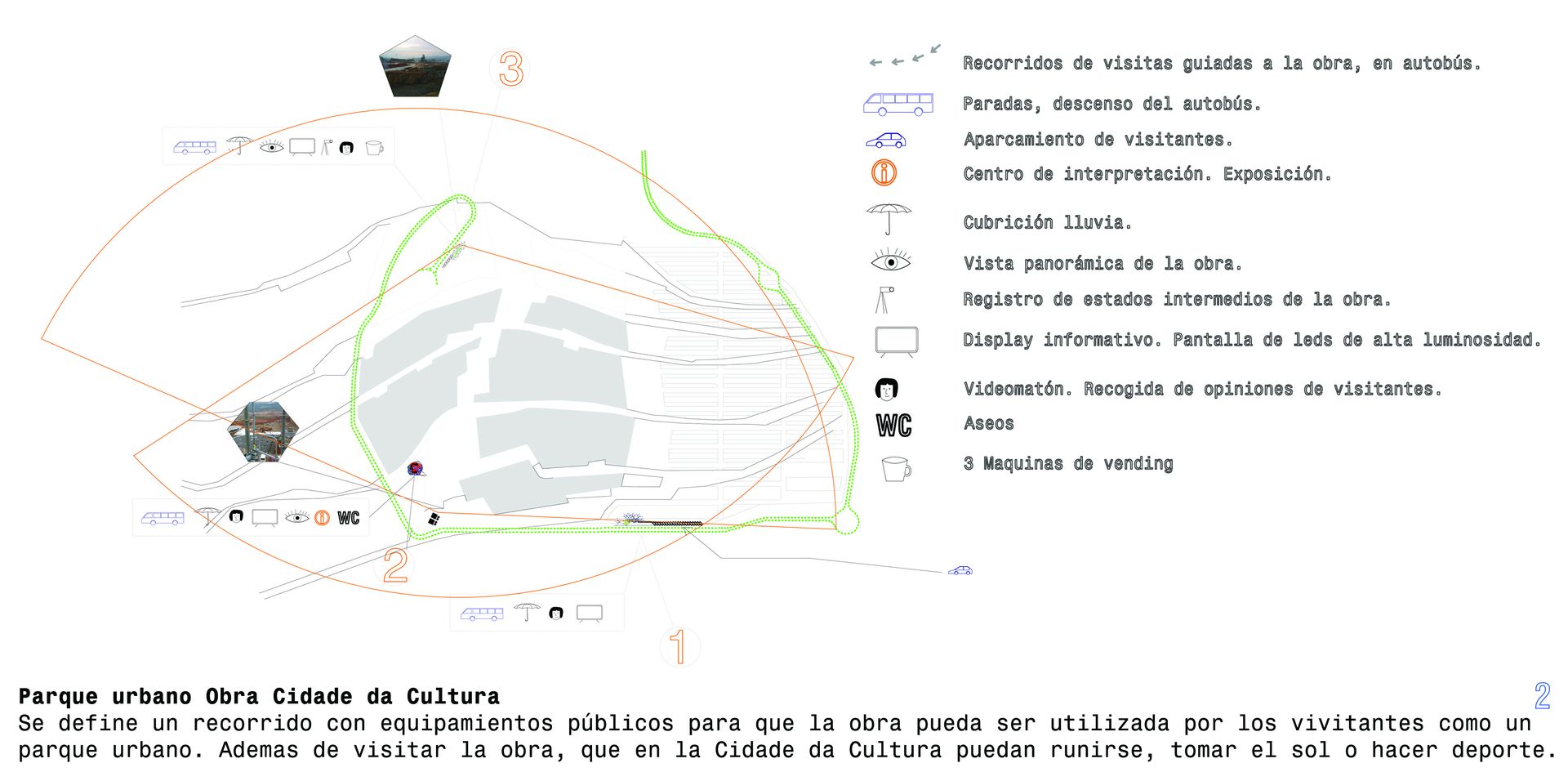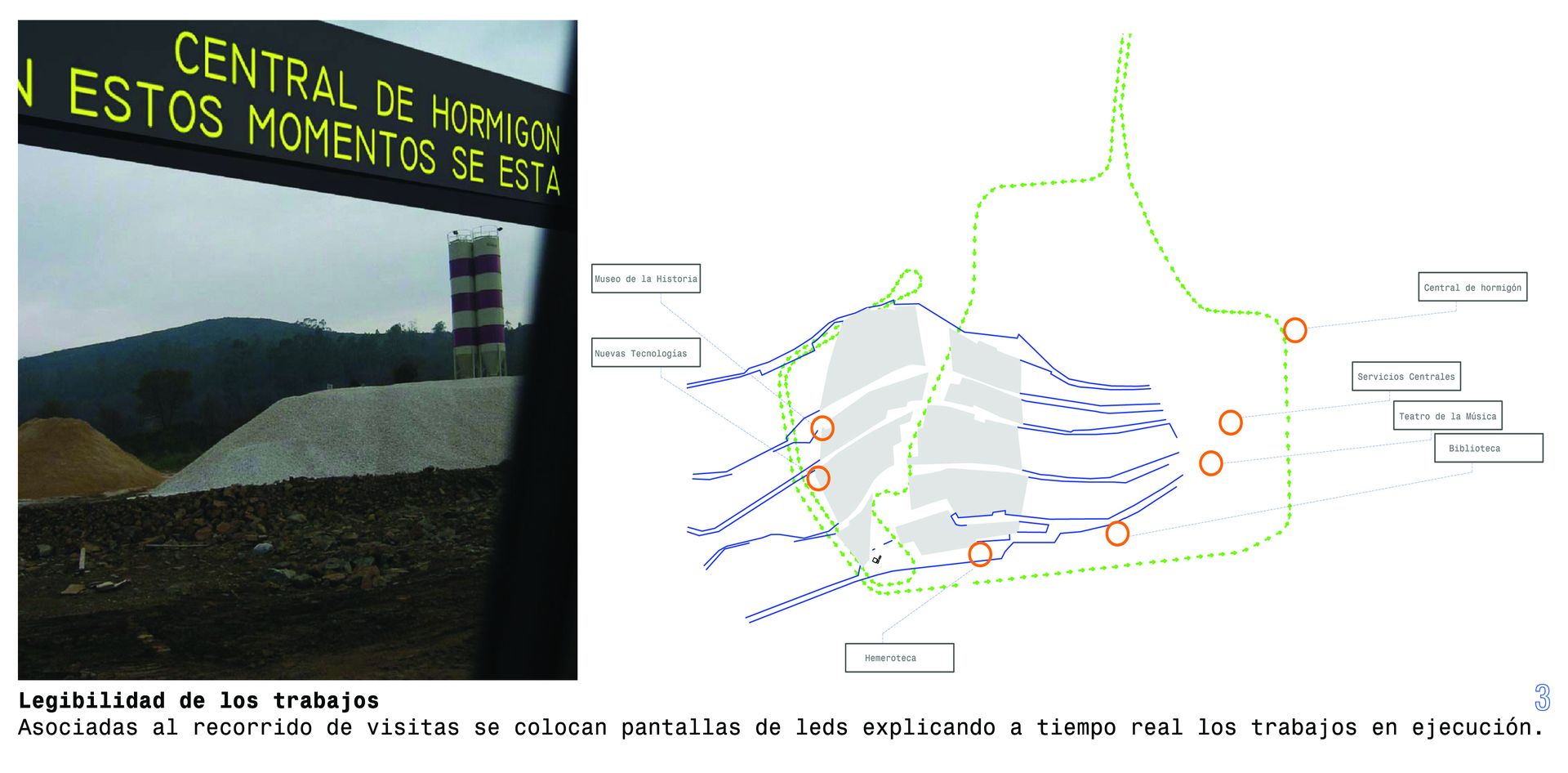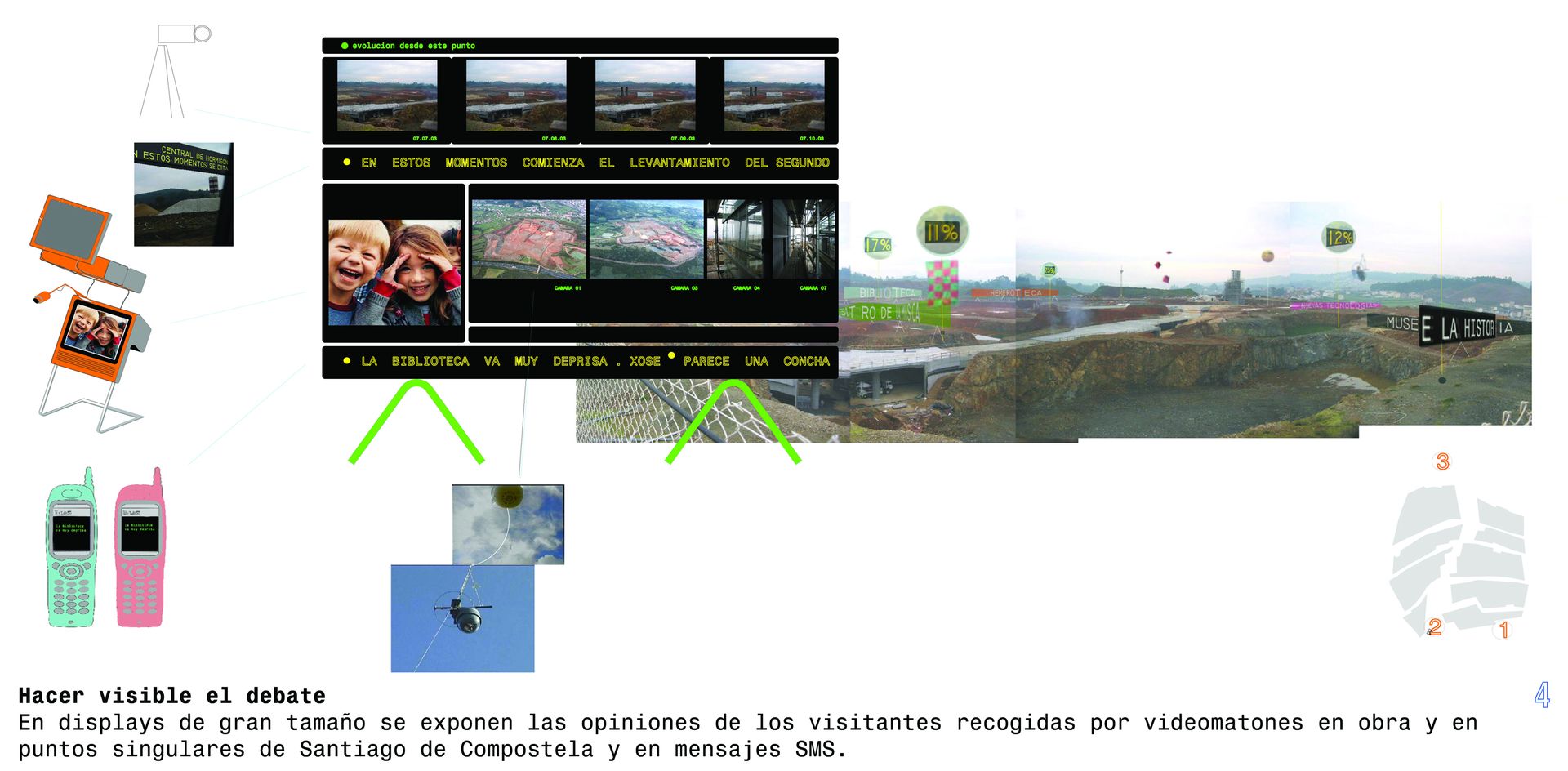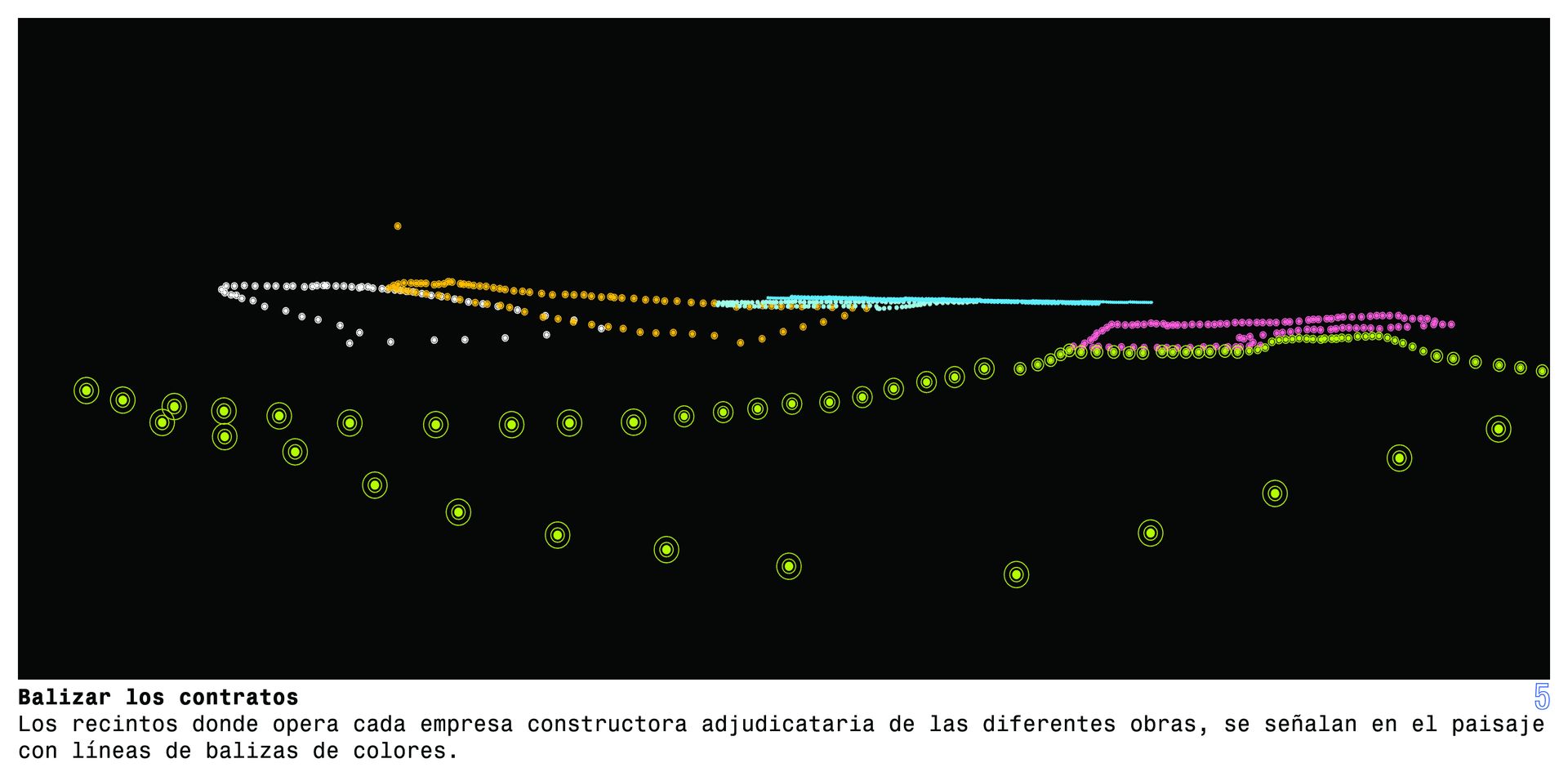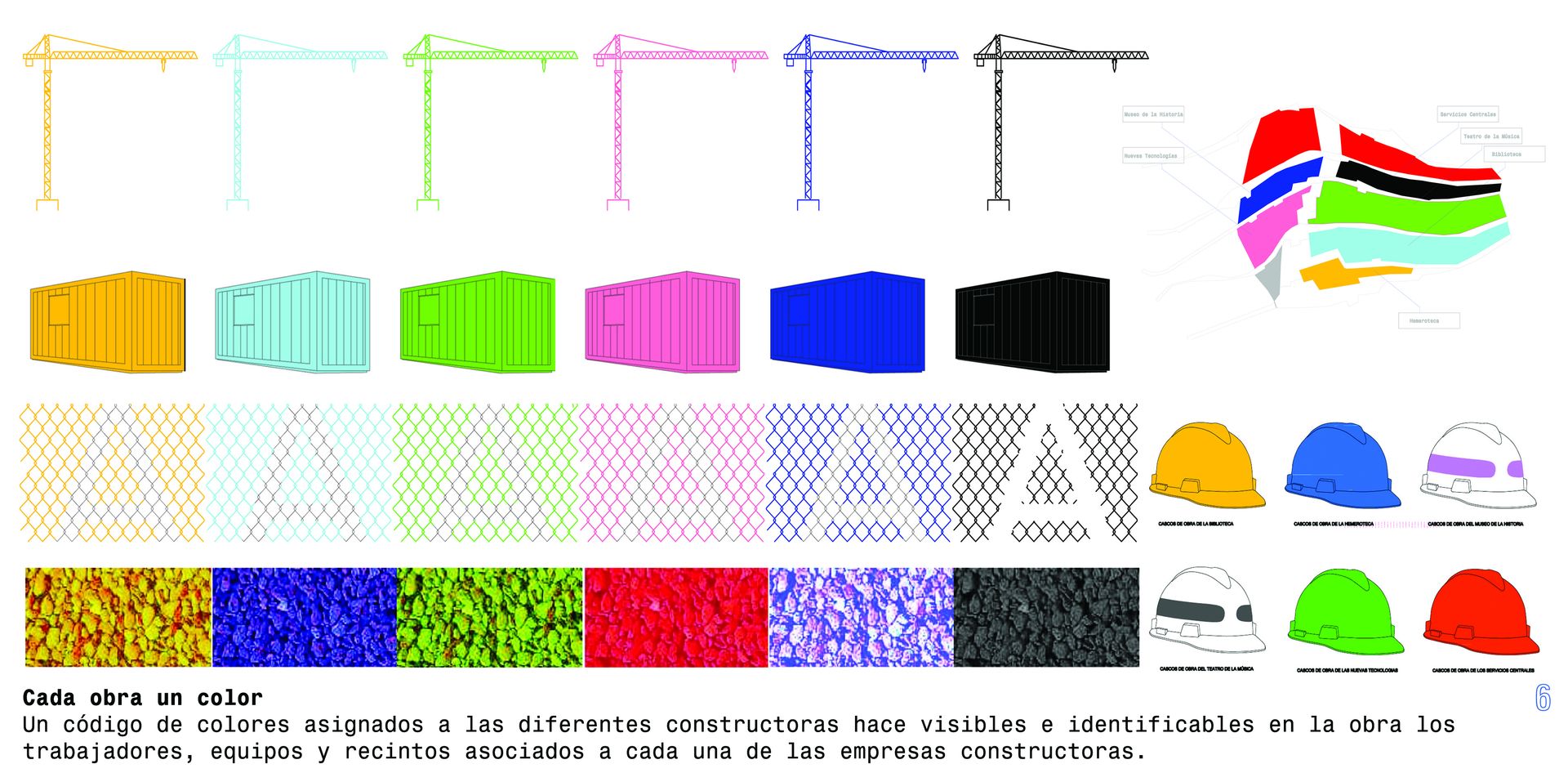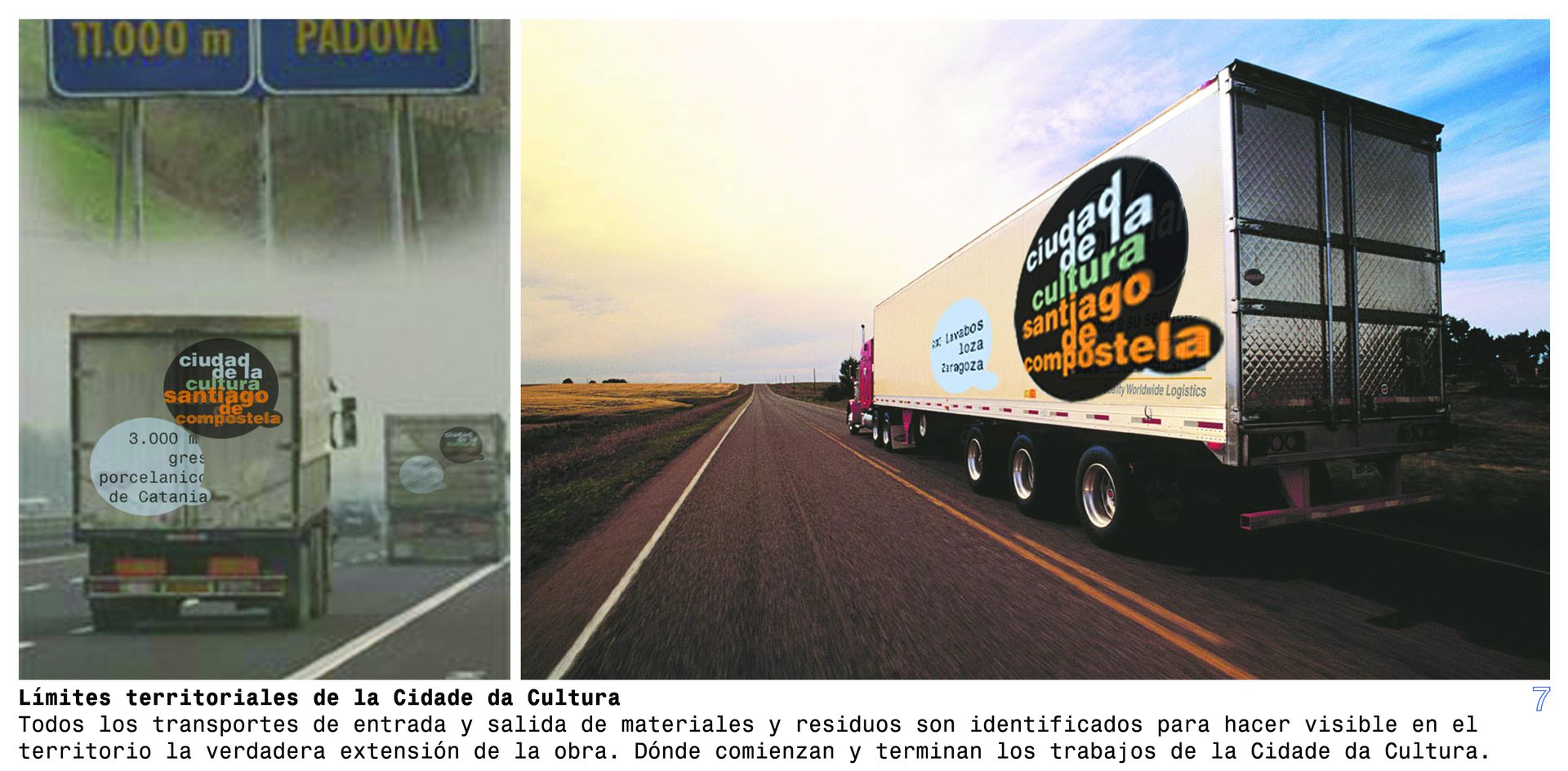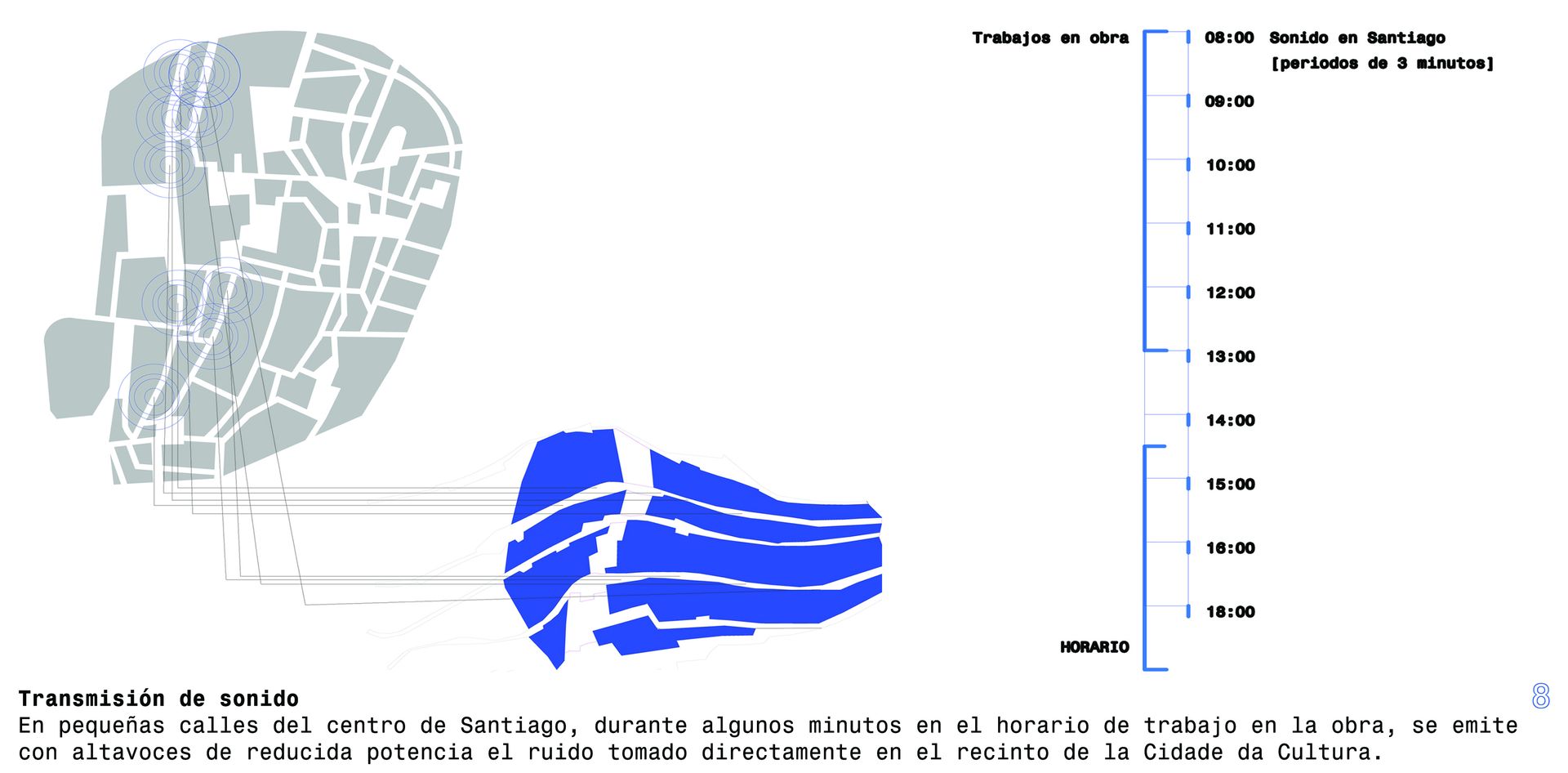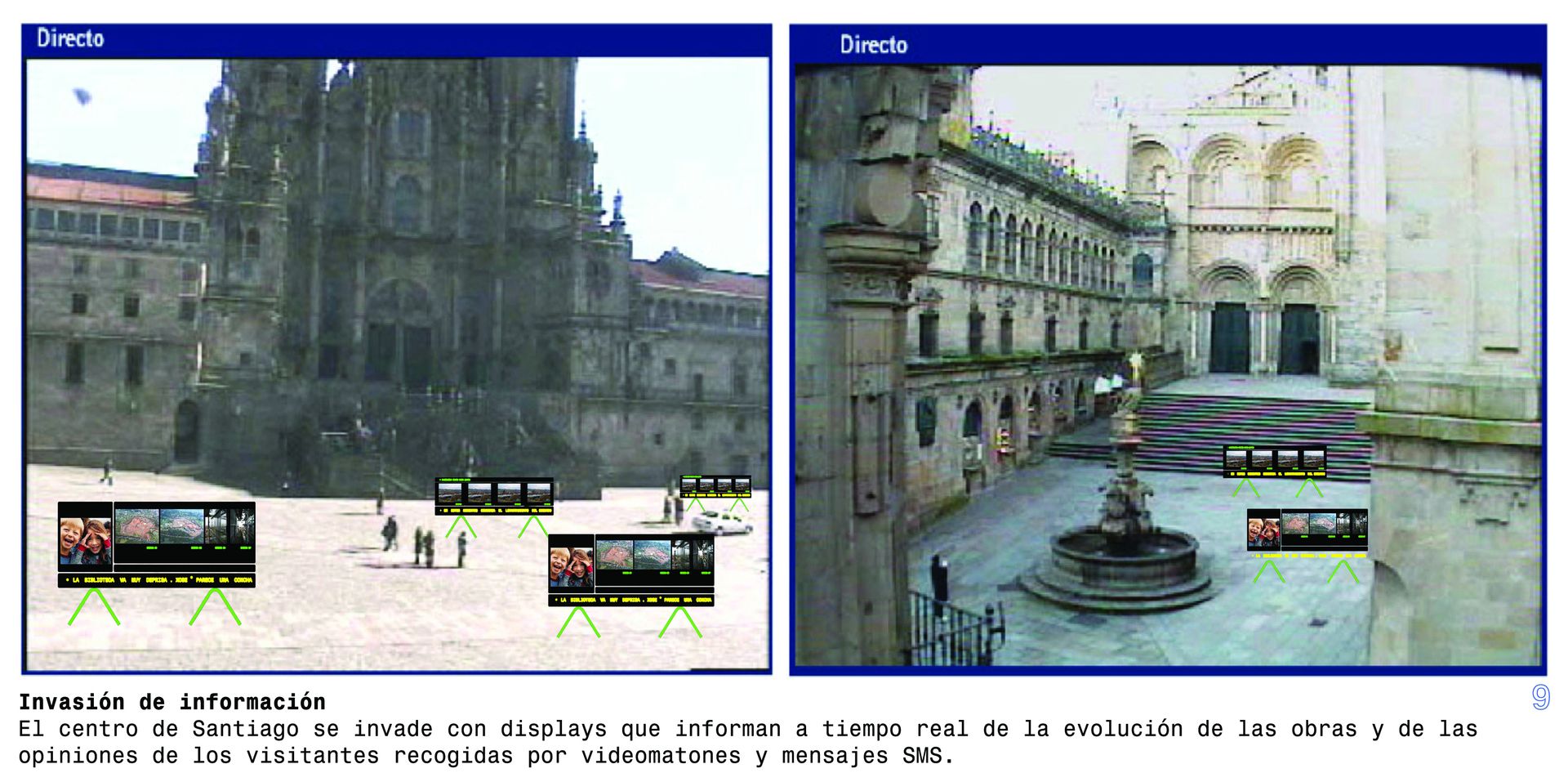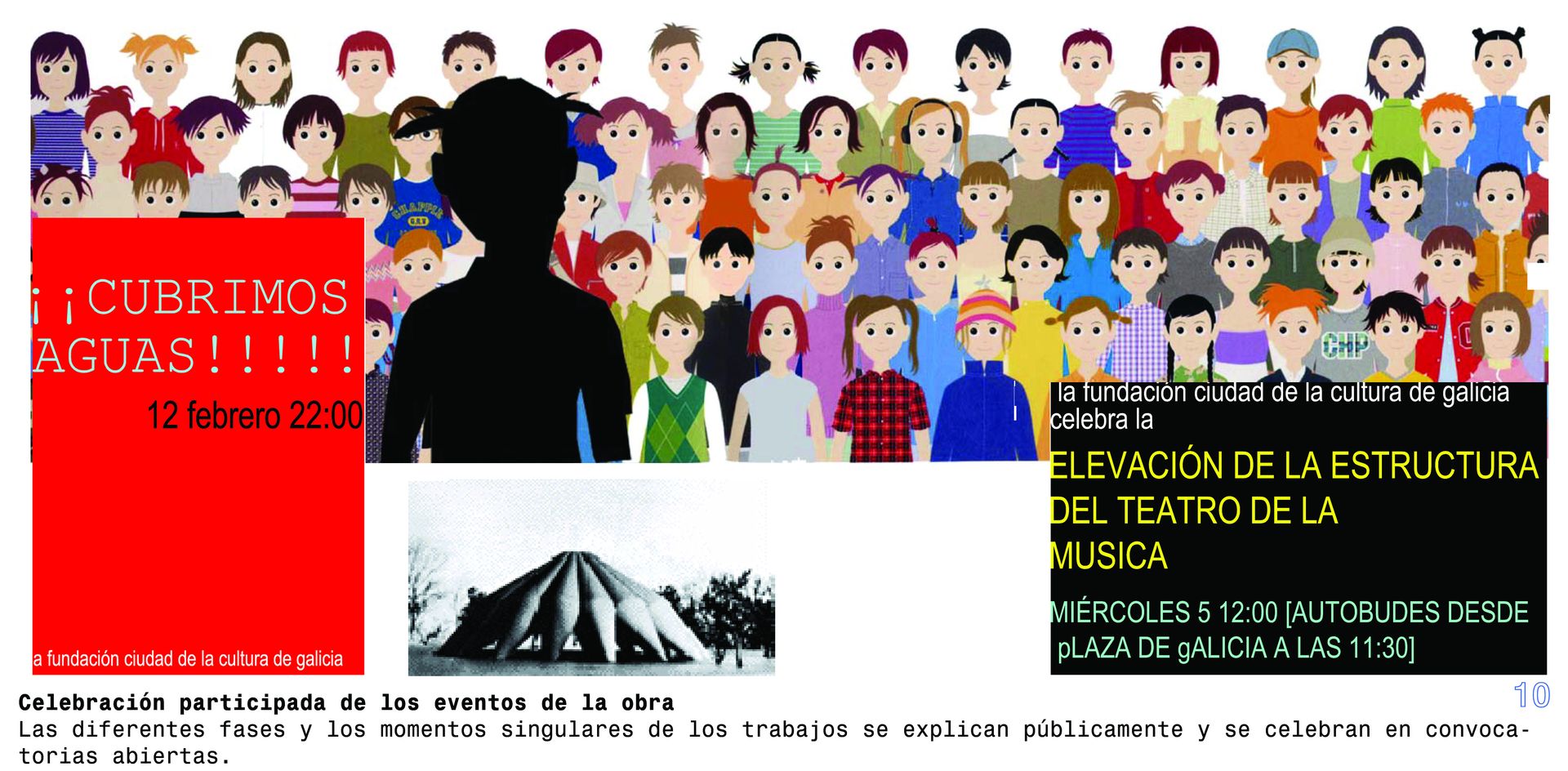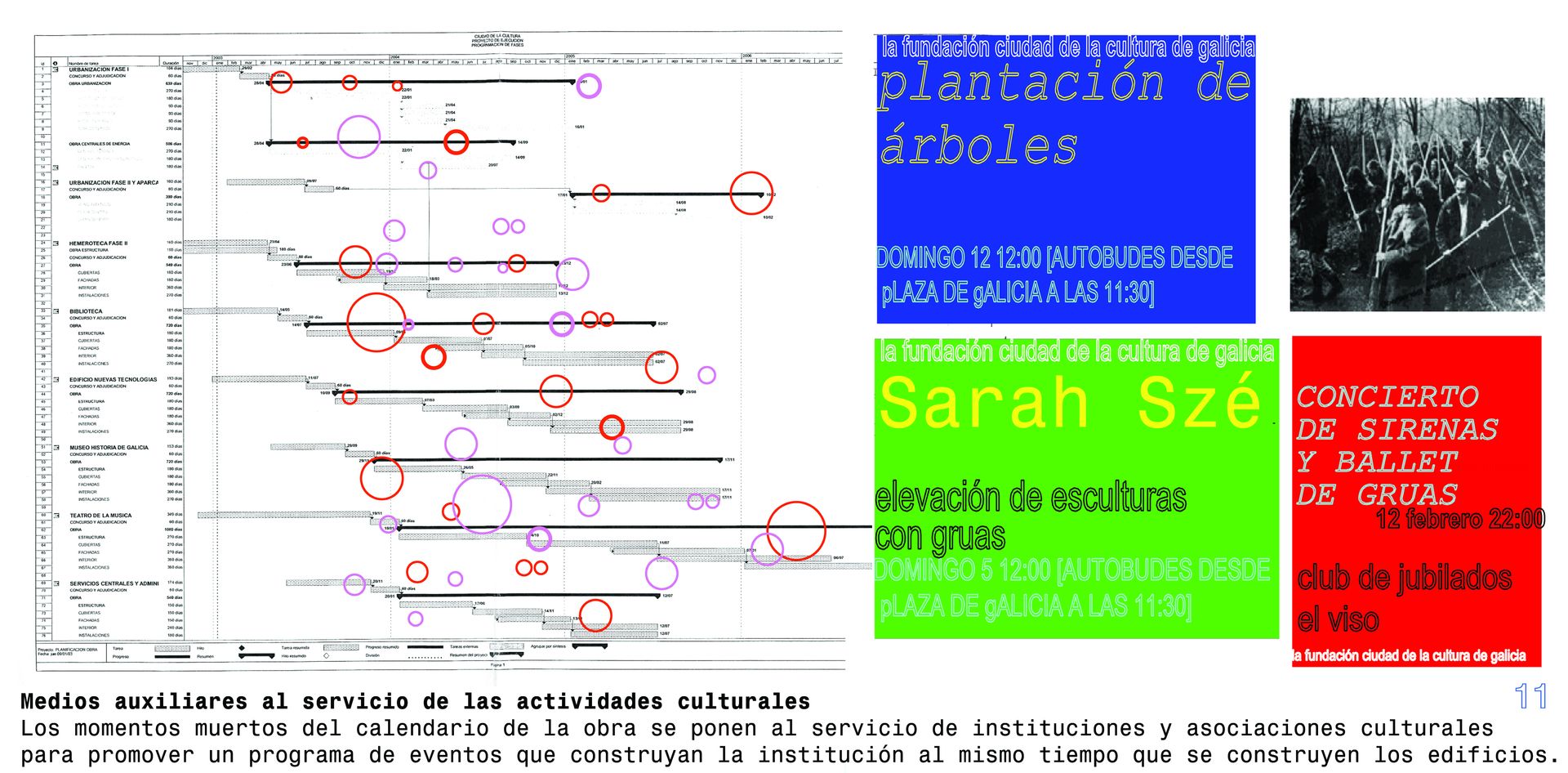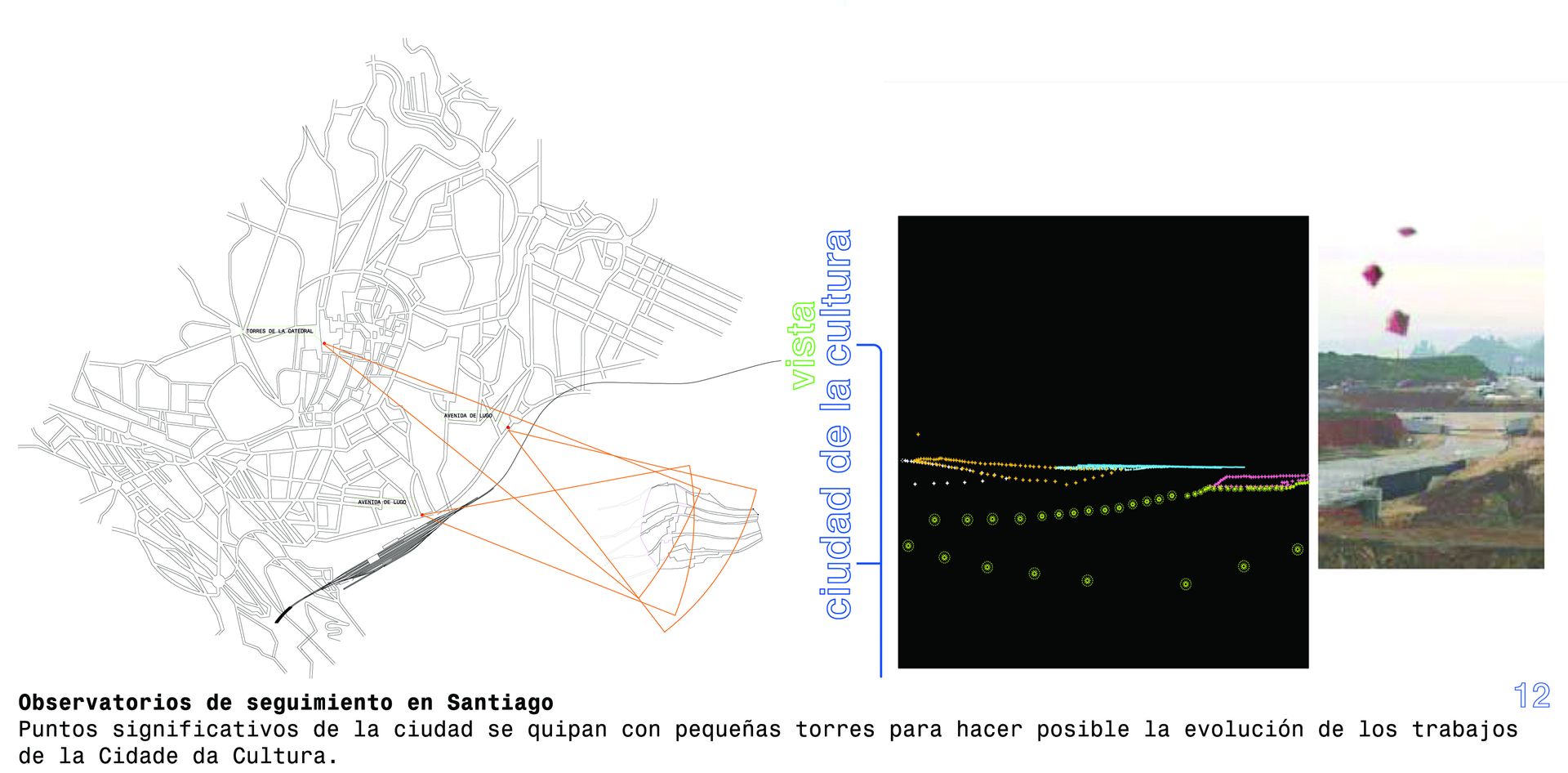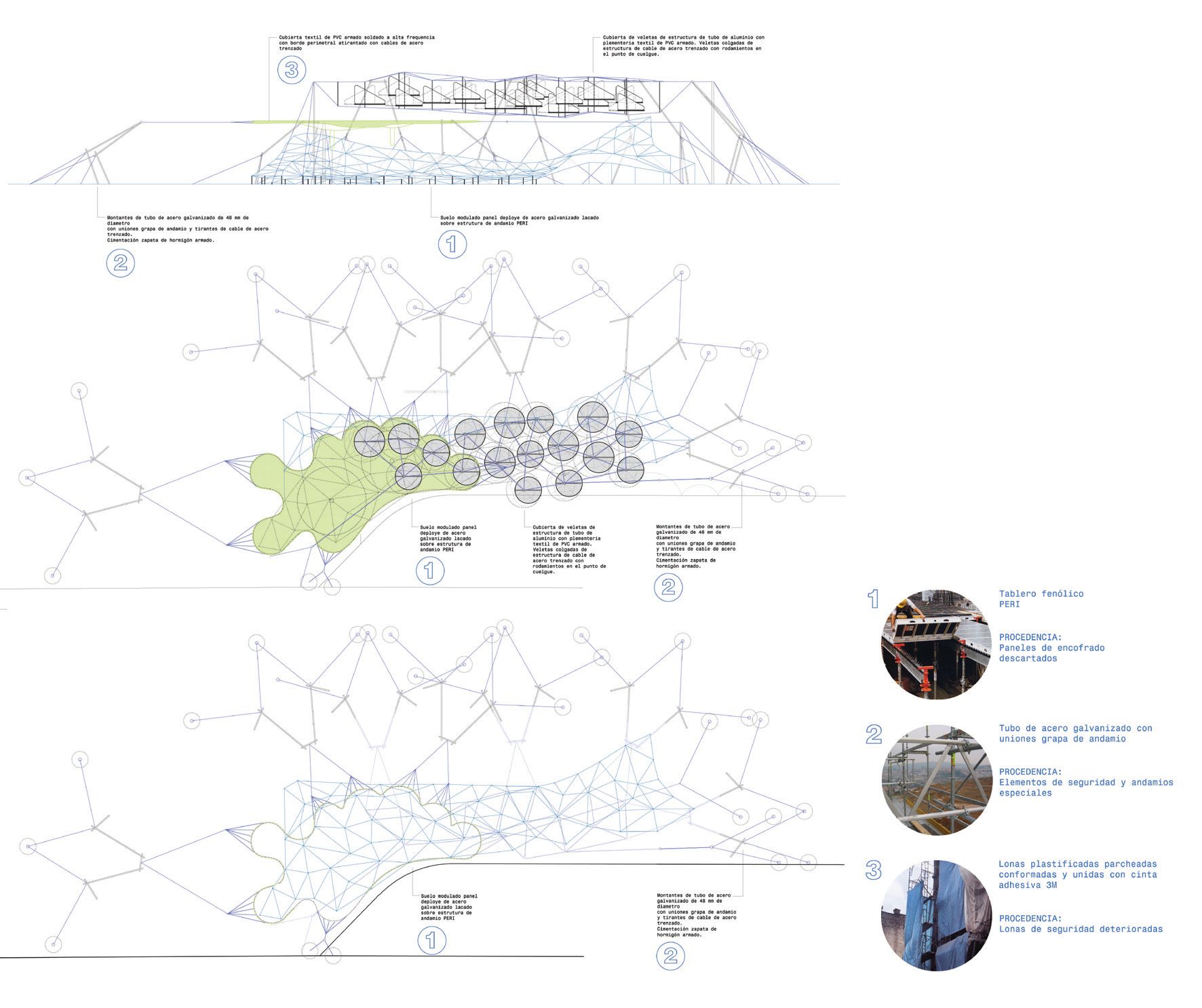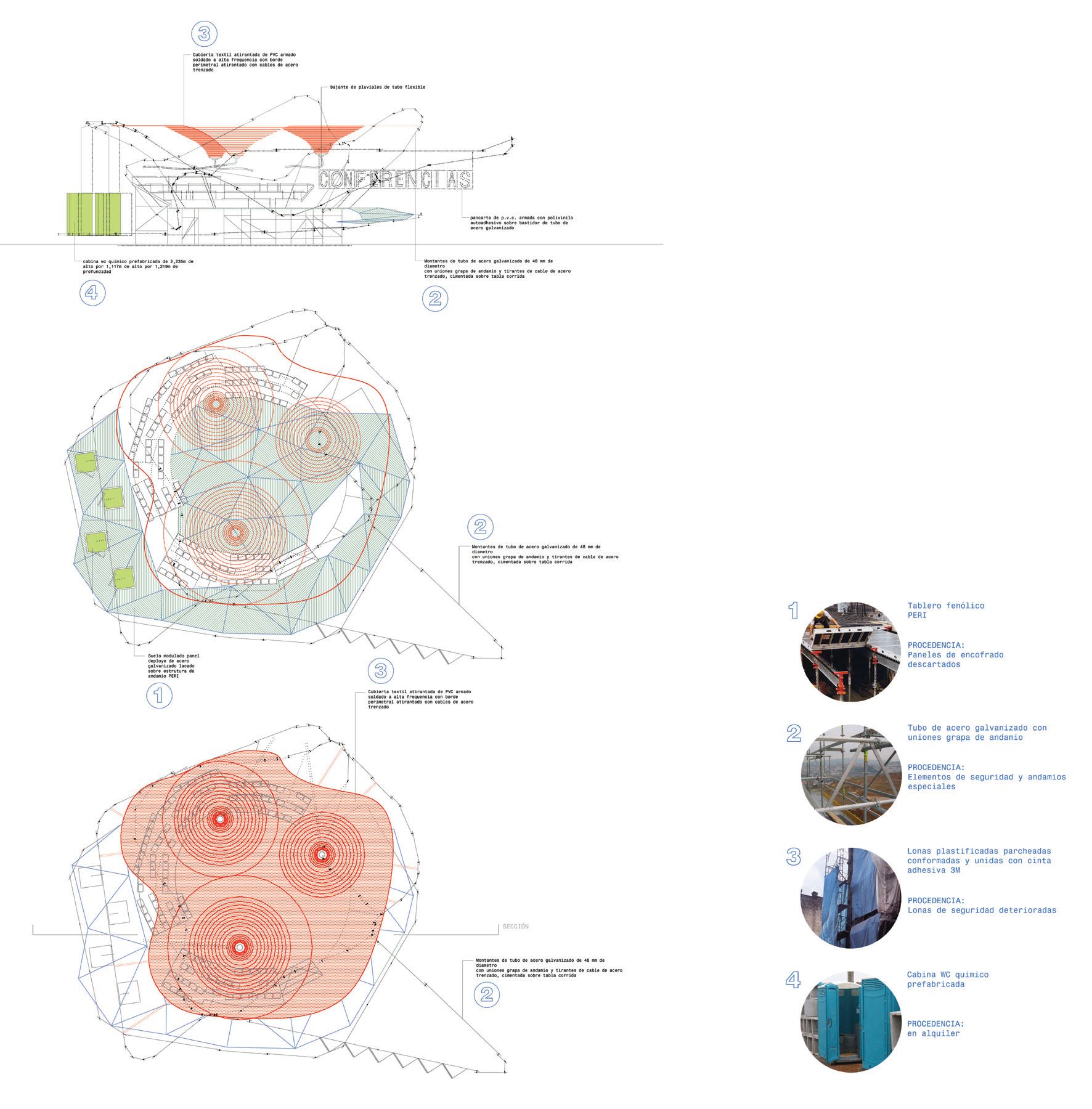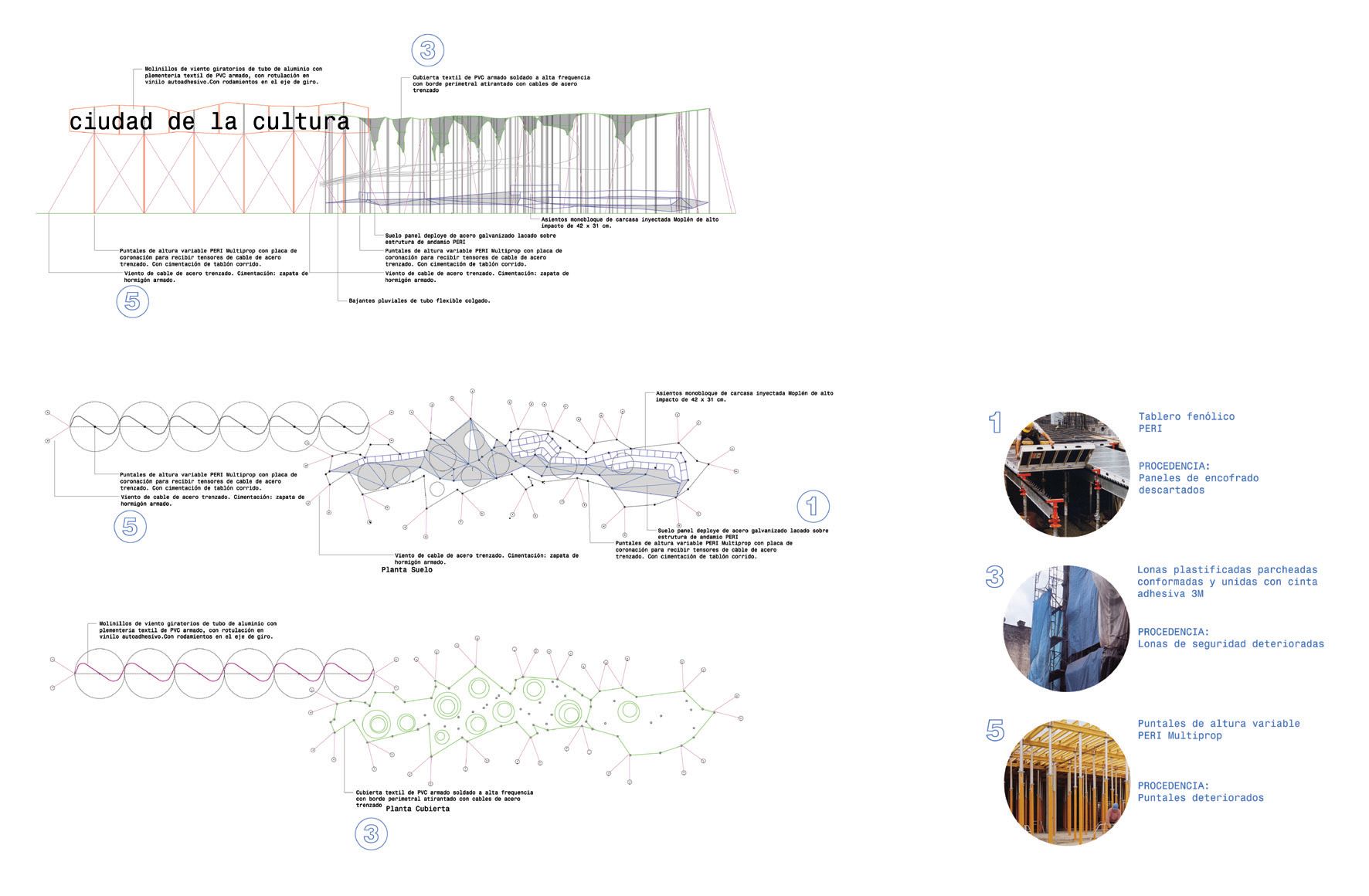 About the project
Cidade da Cultura, Santiago de Compostela
2004
The 12 Actions to Make Peter Eisenman Transparent consisted of a program of strategies intended to allow the population of the City of Santiago and its visitors to gain access to understanding and discussing the process of construction of the Cidade da Cultura.
A first set of actions was meant to allow the public to easily visit the building site and spend time in it as if it were a public park.  These strategies included a bus line connecting the building site to the main public transport nodes, stations with restrooms and vending machines, the celebration of open houses, and tours.
The second group comprised actions intended to make transparent those facts that only experts would otherwise be able to read, including color codes to make visible the demarcations of different construction companies, LED screens to explain what tasks were being executed at each moment, balloons to indicate the amount of money already spent, and stickers on every truck arriving or leaving the building site to indicate the contents of the truck and its port of origin or its destination.
A third group of actions included a series of strategies to provide space to discuss those issues raised by members of the public not directly involved in the process, to allow them to become part of the project discussion.
Credits
Andrés Jaque / Office for Political Innovation
Design, coordination and edition:
Tat Bonuehi, María-Solange Faría, Agnes Flocault, Luigi Ligotty, Teresa del Pino, Jorge Ruano, Herminia Vegas
Graphic design:
Enrique Pujana
Consultants:
Structures: Belén Orta
Mechanical Engineering: Nieves Plaza
Photography:
Miguel de Guzmán