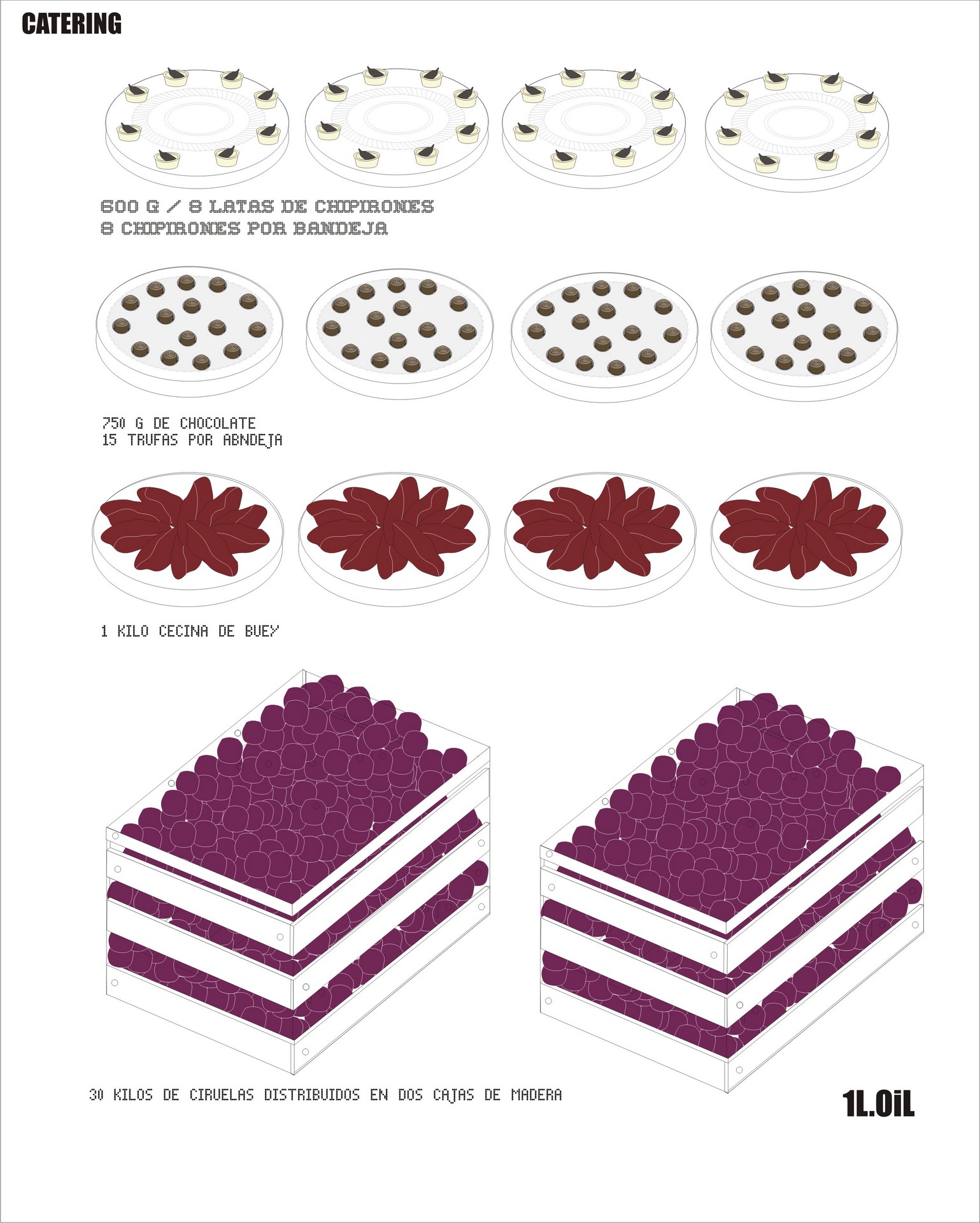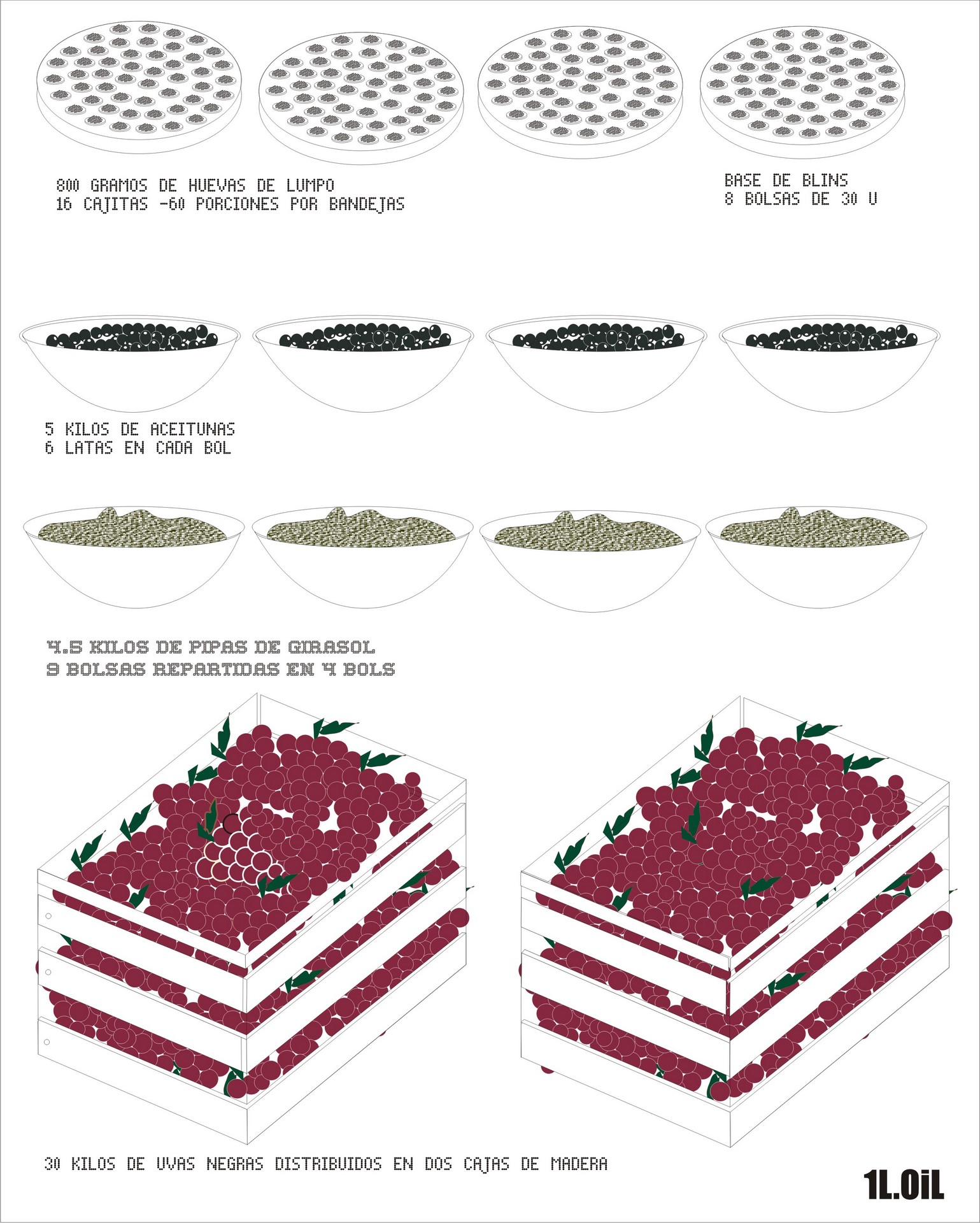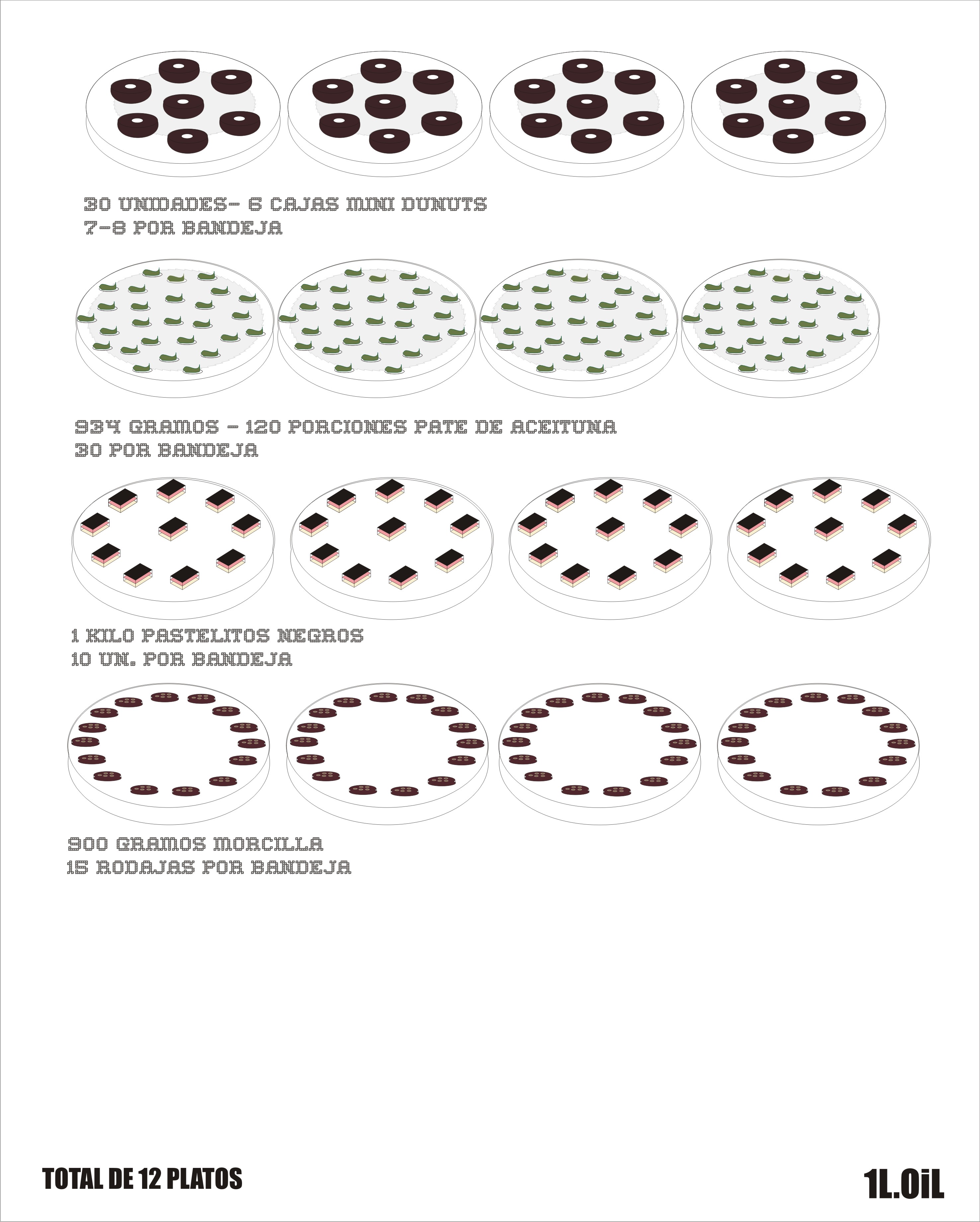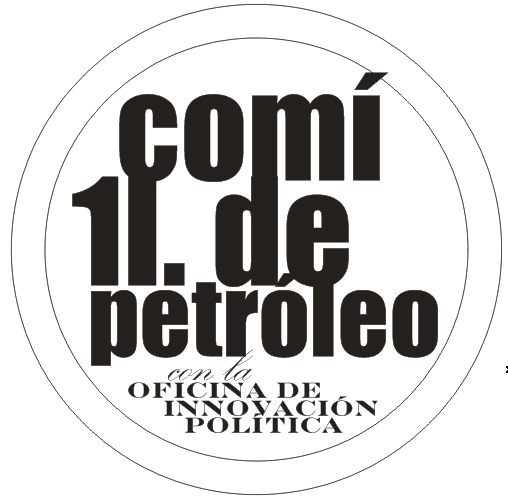 About the project
Madrid
2007
The project explores the capacity of food to register and make sensible the relevant realities on which geopolitical conflicts depend. 1L Oil Banquet was proposed as a collective experience to make visible the energy mobilized in daily life.
A 2.5 meter high construction of black balloons spelling "OIL" graced a stage where "10 Agents of Calculability" wearing black masks and T-shirts with the text "In this tray I carry 1L Oil" would arrive. Each agent would carry a tray containing black-colored food with an embodied energy invested in its production and its transport equivalent to one liter of oil. Some trays carried 800 grams of black lumpfish caviar, others 30 kilograms of black grapes.
1L Oil Banquet was performed for the first time during the Semana de la Arquitectura de Madrid (5 October 2007) at ETSAM Escuela Técnica Superior de Arquitectura de Madrid.
Credits
Andrés Jaque / Office for Political Innovation
Direction:
Natalia Solano Meynard
Energy values calculation:
Borja Gómez Martín
Graphic design:
Diana Hernández, Frédérique Paillard, Jorge Ruano