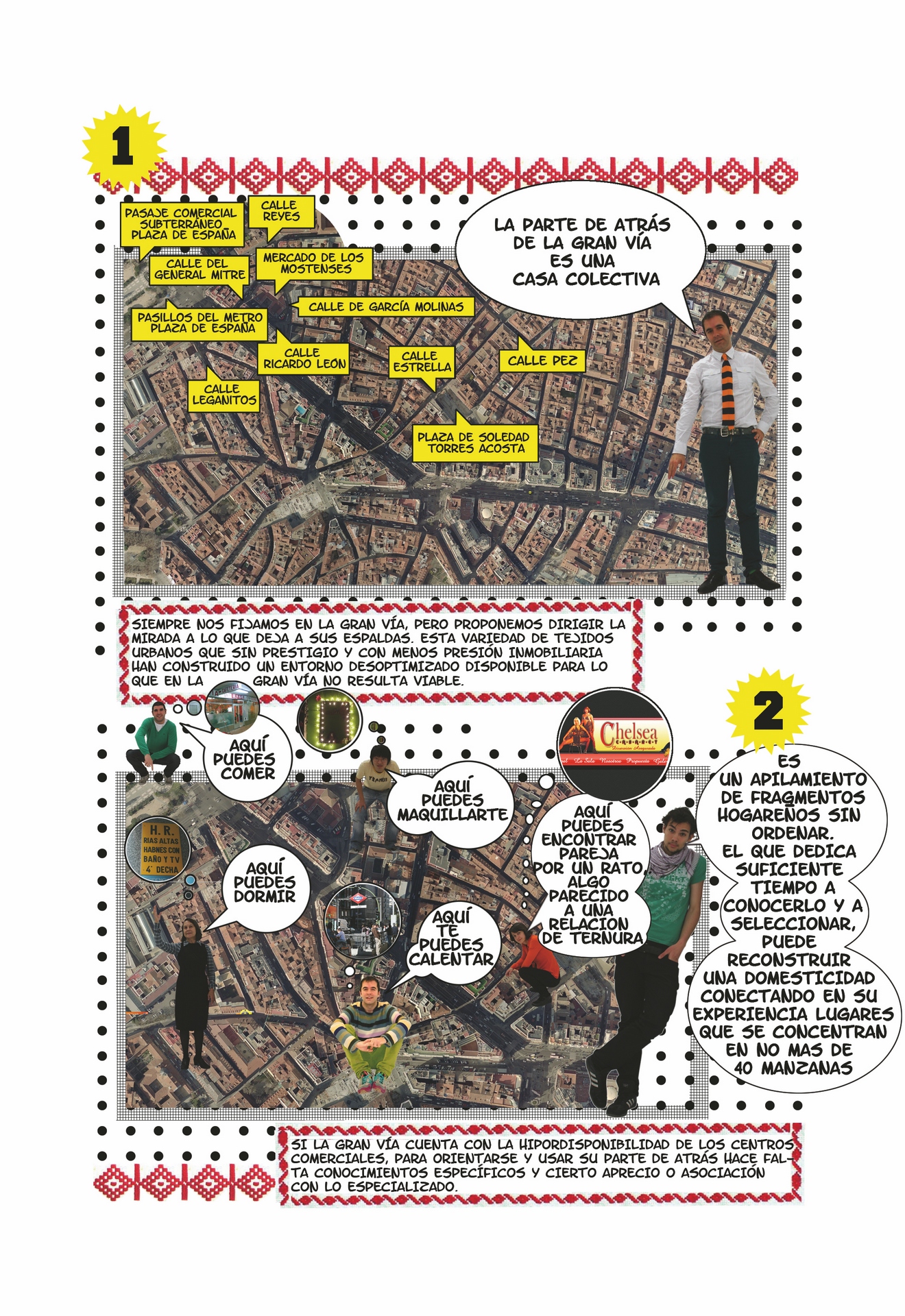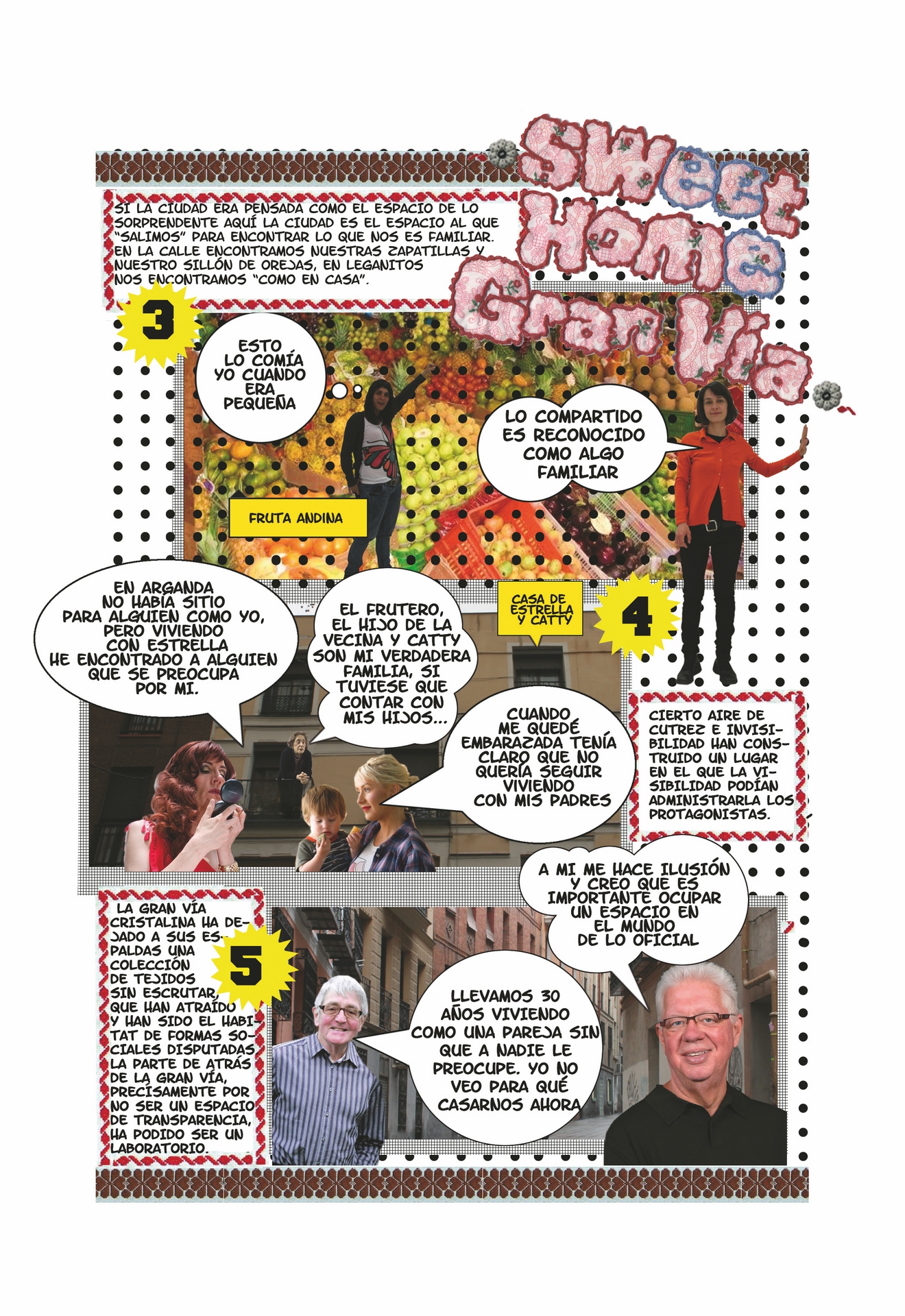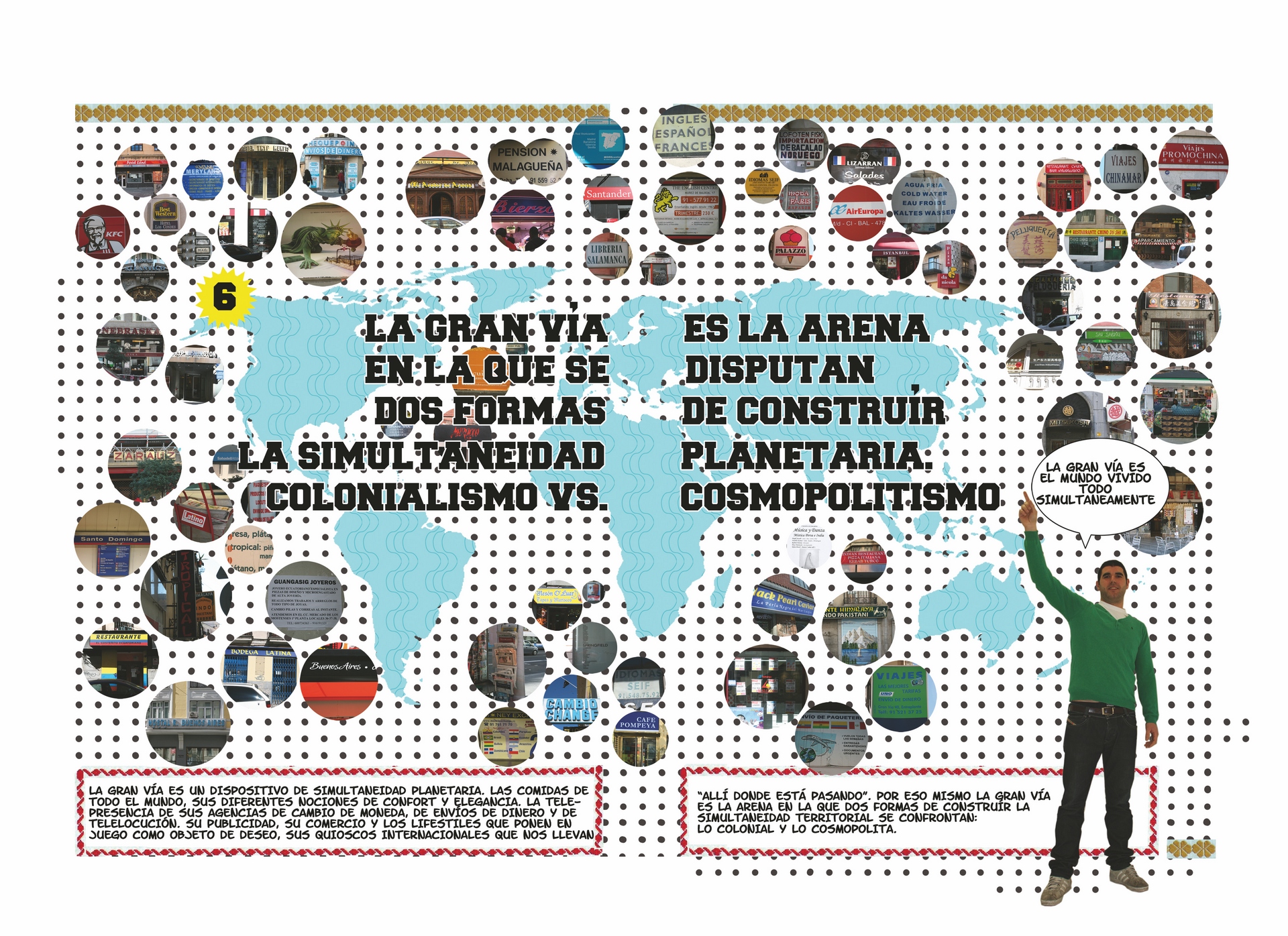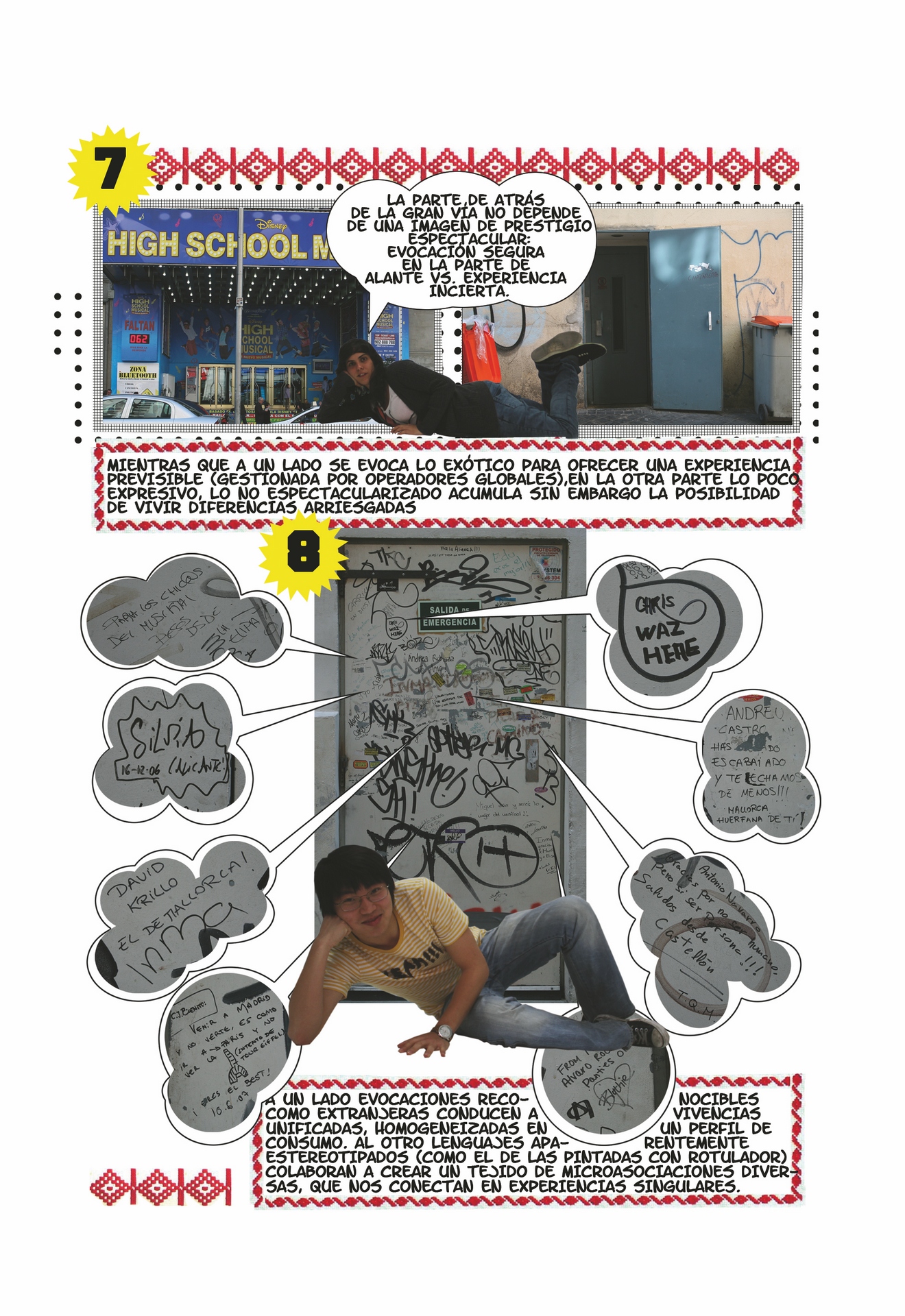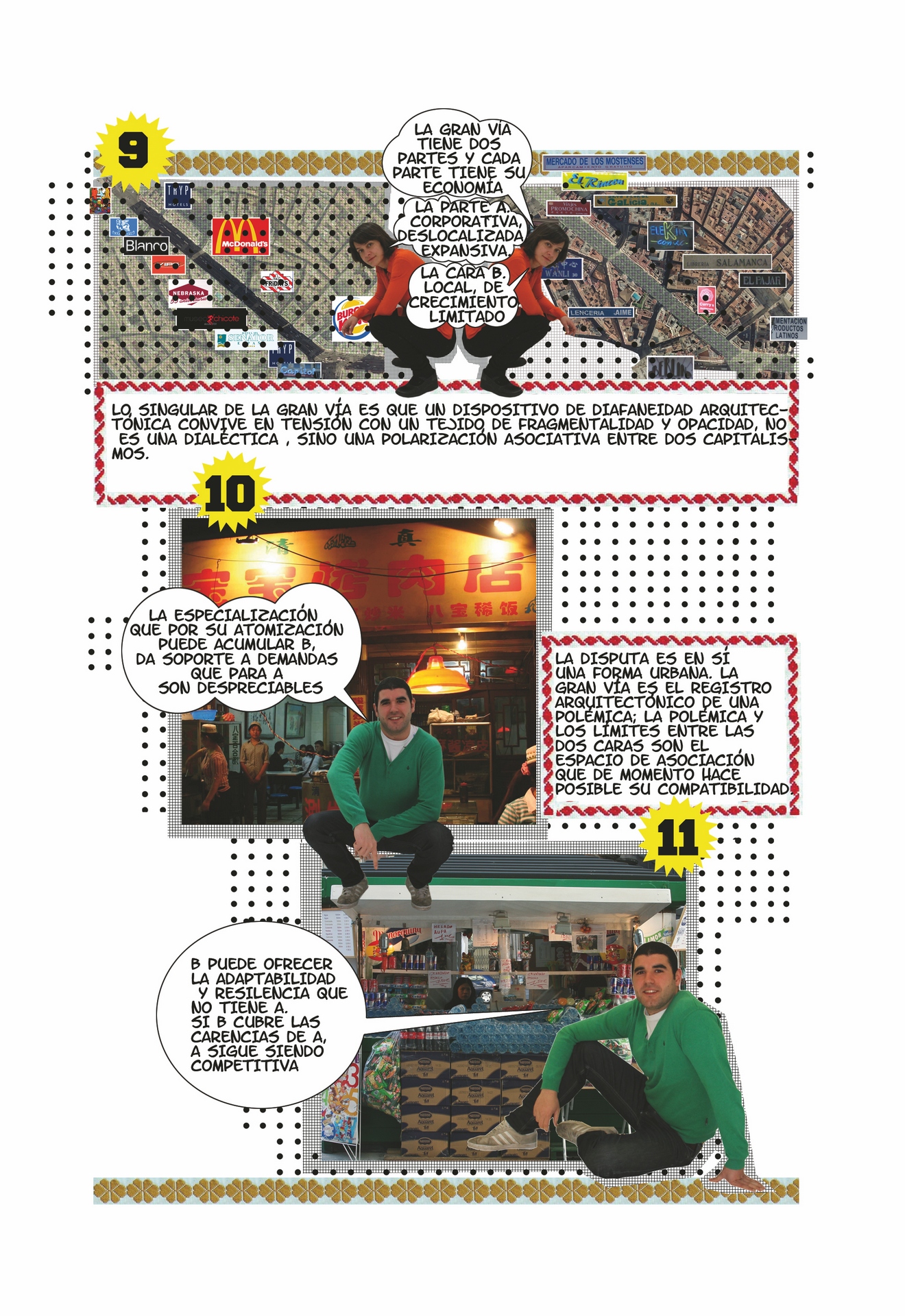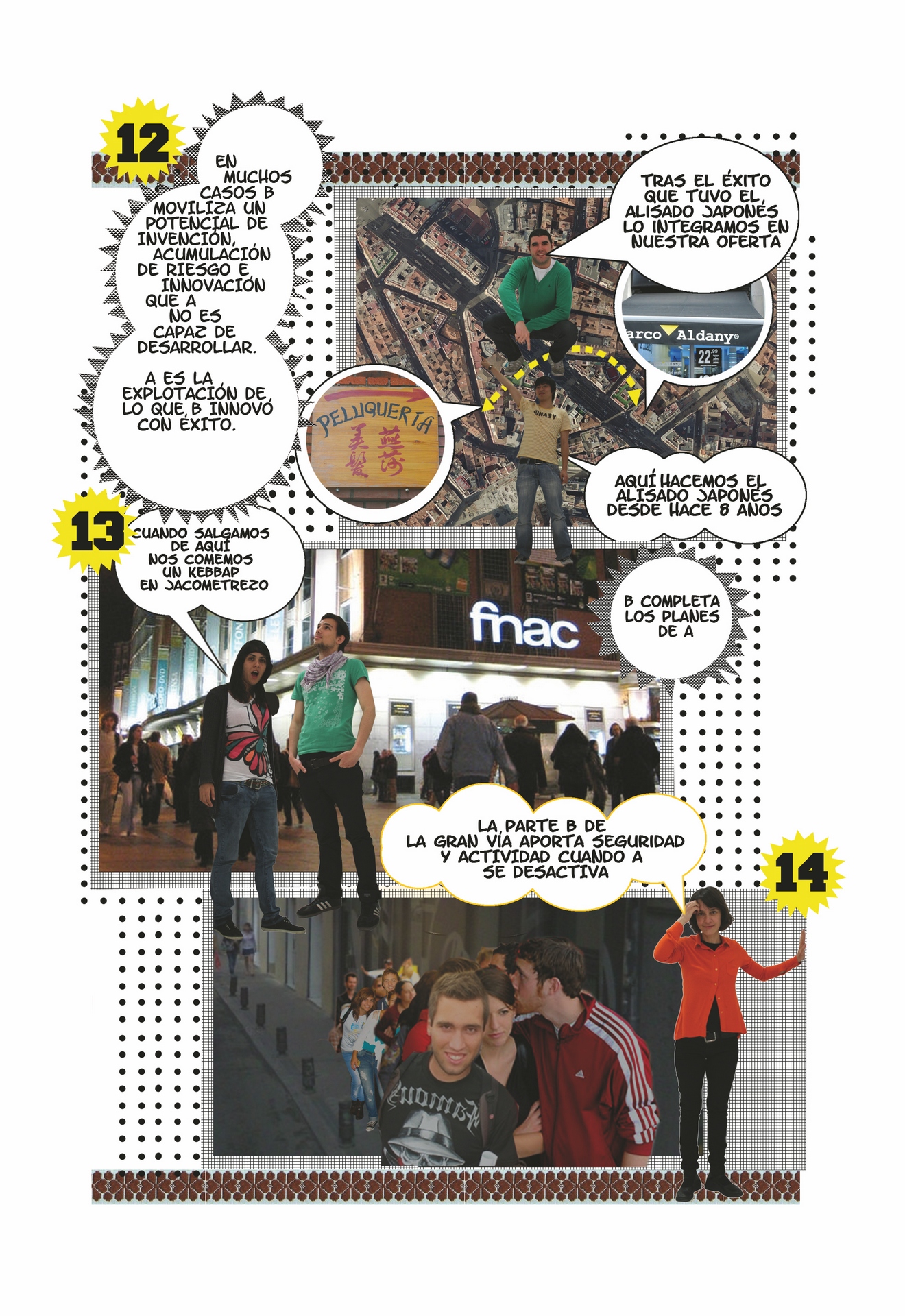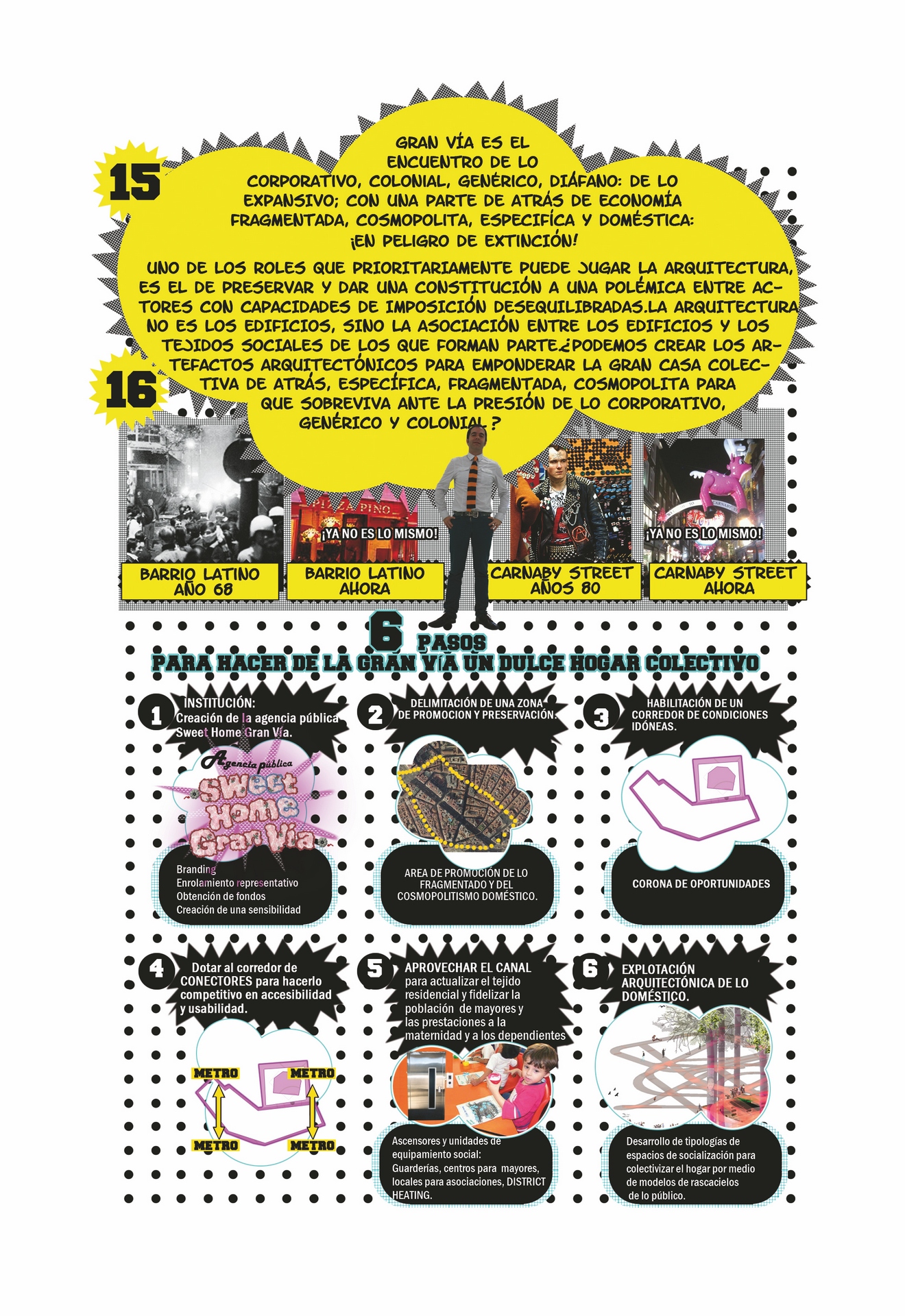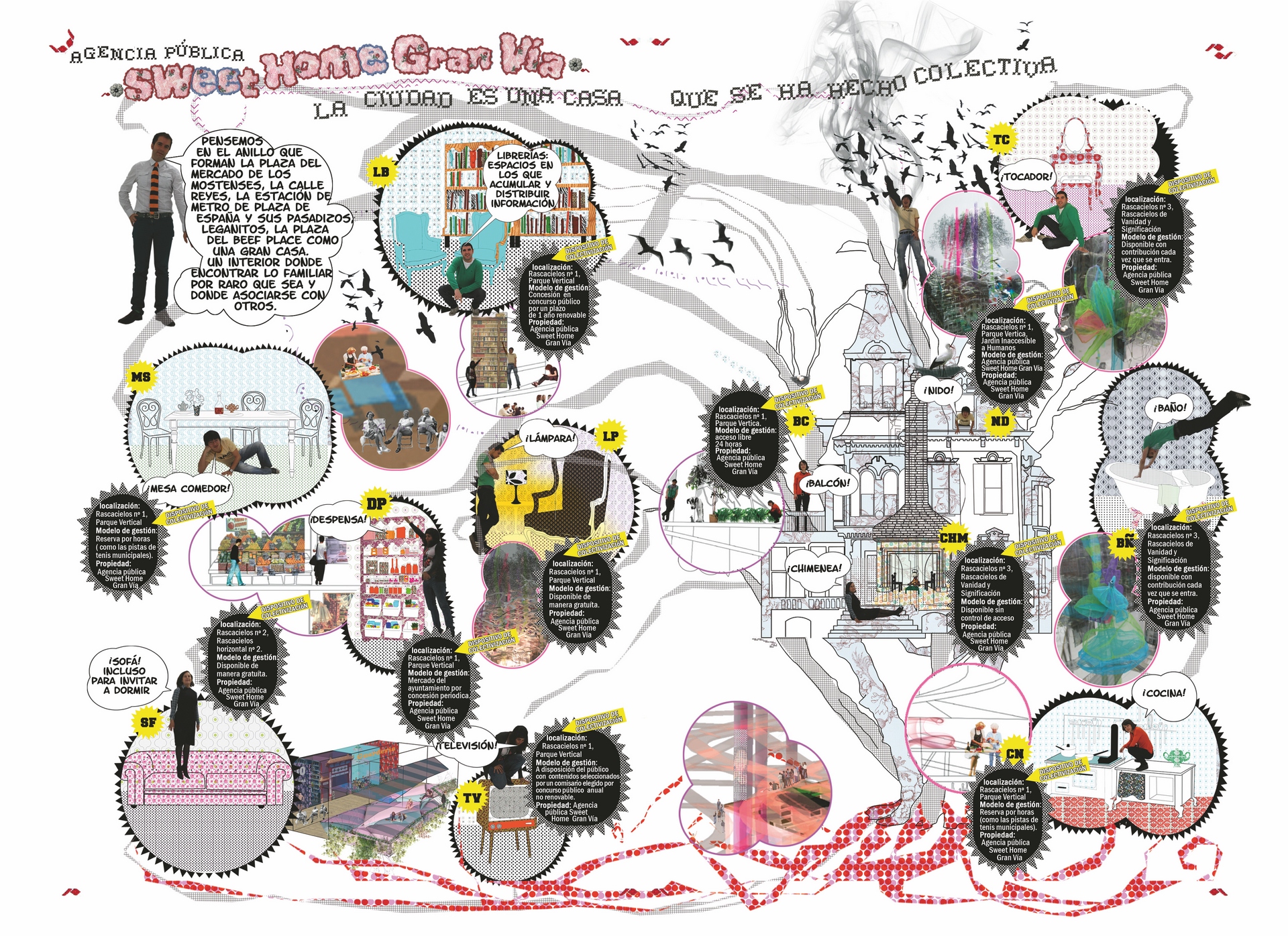 About the project
Madrid
2010
Laboratorio Gran Vía Exhibition, Fundación Telefónica, Madrid (2 Jul. – 17 Oct. 2010)
The Gran Vía in Madrid holds the promise of encountering the whole universe on one street: there one can find names like Piccadilly, Nebraska, Hostal Buenos Aires, and Frutería Andina on its hotels and restaurants. It is an urbanism in conflict, where various ways of living are confronted: the corporate (FNAC, McDonalds, HUSA) and the colonial (i.e. India in El Corte Inglés' advertising) is the visible foreground―the official Gran Vía―but the backside, around Leganitos, Reyes, Mostenses, and Soledad Torres Acosta streets, with their arepas, Korean hairdressers, and Bierzo butchers, is where diversity dwells. This backdrop of fragmented economies and cosmopolitanism (without simulations of exoticism) is difficult to see because it is mostly developed in interconnected domestic interiors.
The first one is expansive; the second is in danger of extinction and depends on public interest to keep it alive. SWEET HOME GRAN VÍA is a chain of architectural interventions (three skyscrapers of public concerns) that empowers the underside of Gran Vía and gives durability to the fragile urbanism of controversy.
Credits
Andrés Jaque / Office for Political Innovation
Design, coordination and edition
Alejandro Sajgalik, Sizhou Yang, Carmen Ovejero, Camila Carli, Walter Cuccuru, Ondrej Laciga, Lina Vergara.
Sociological research
Silvia Rodríguez
Graphic design
María Jaque