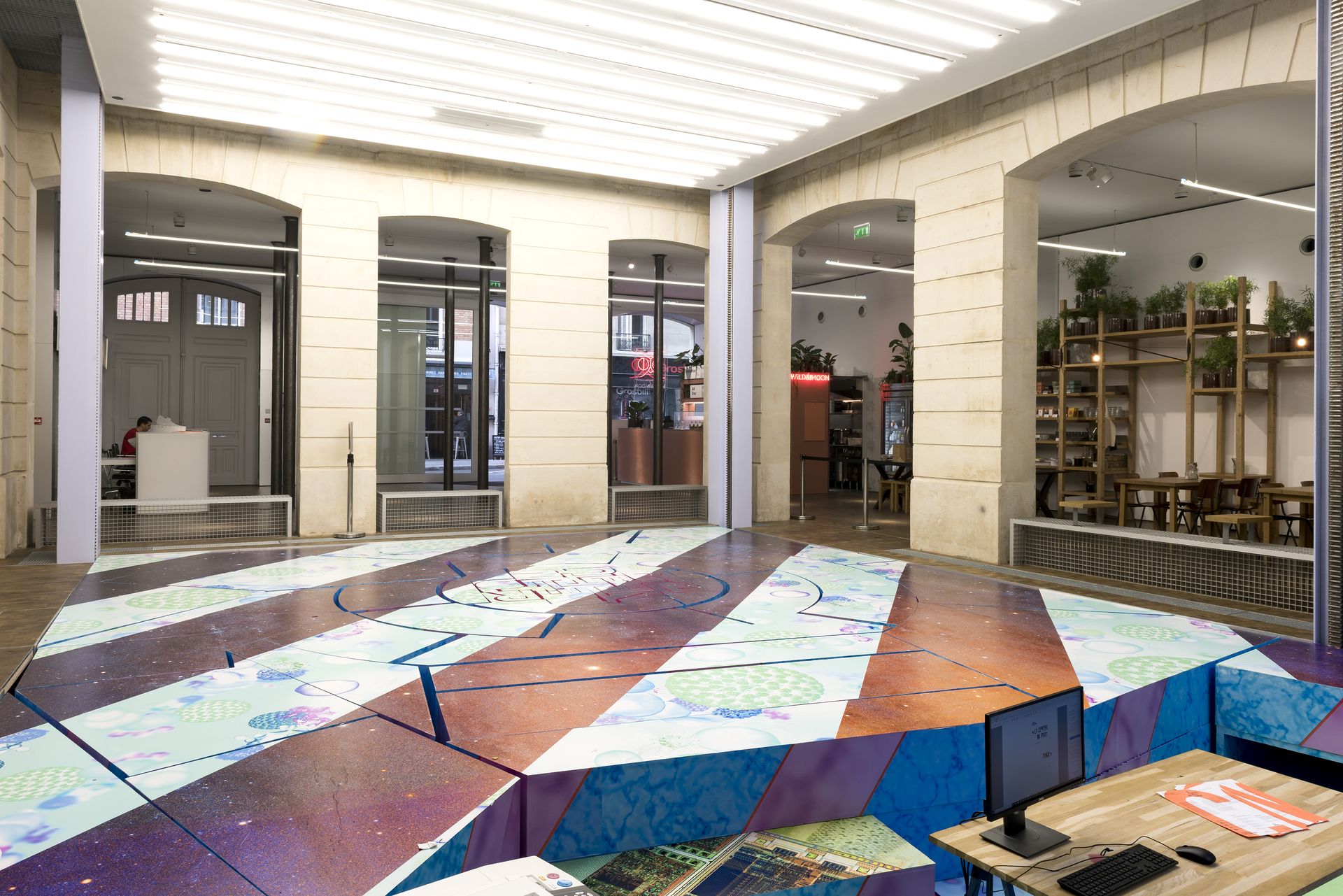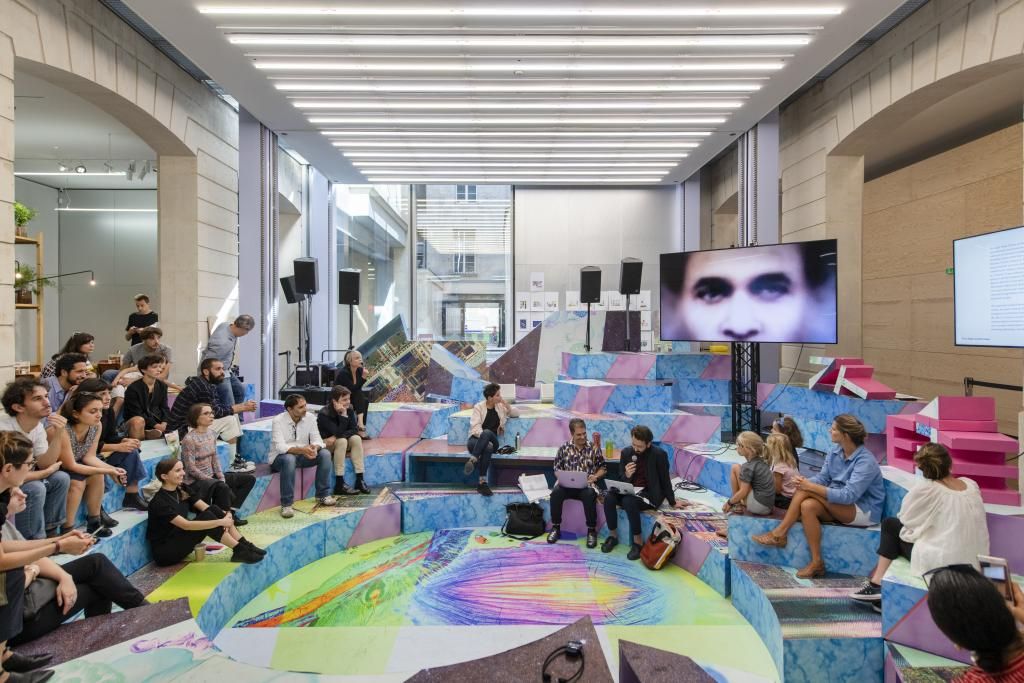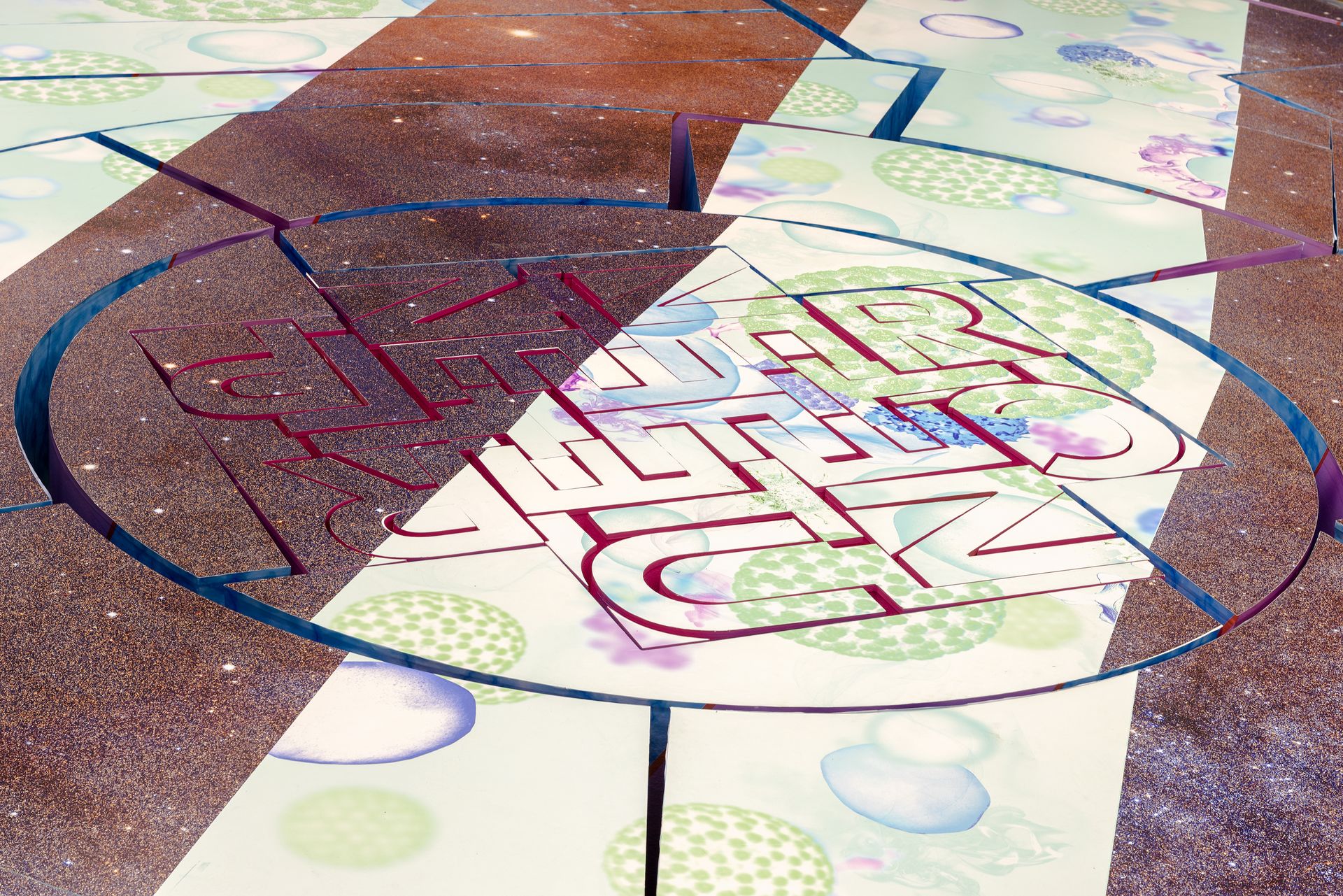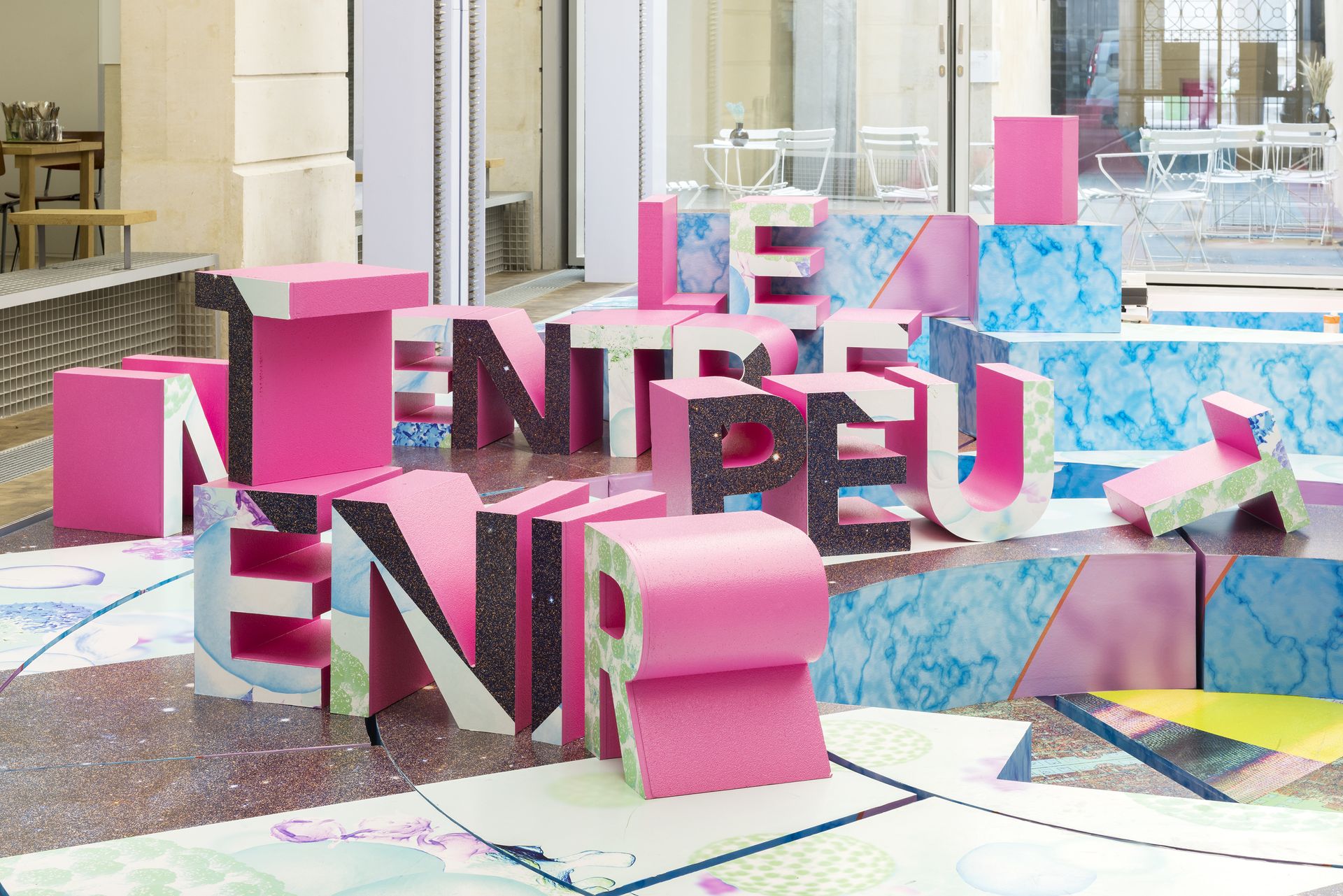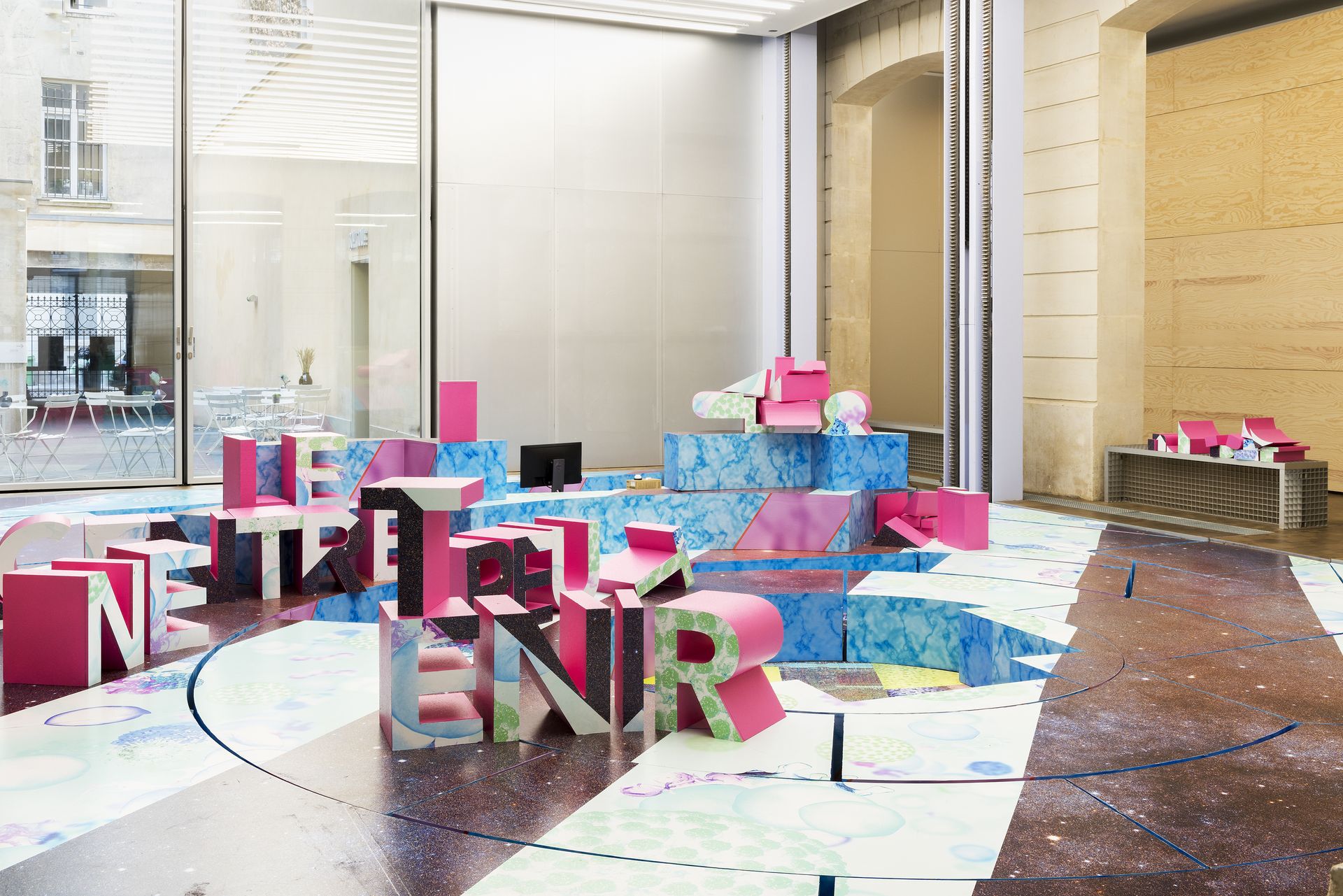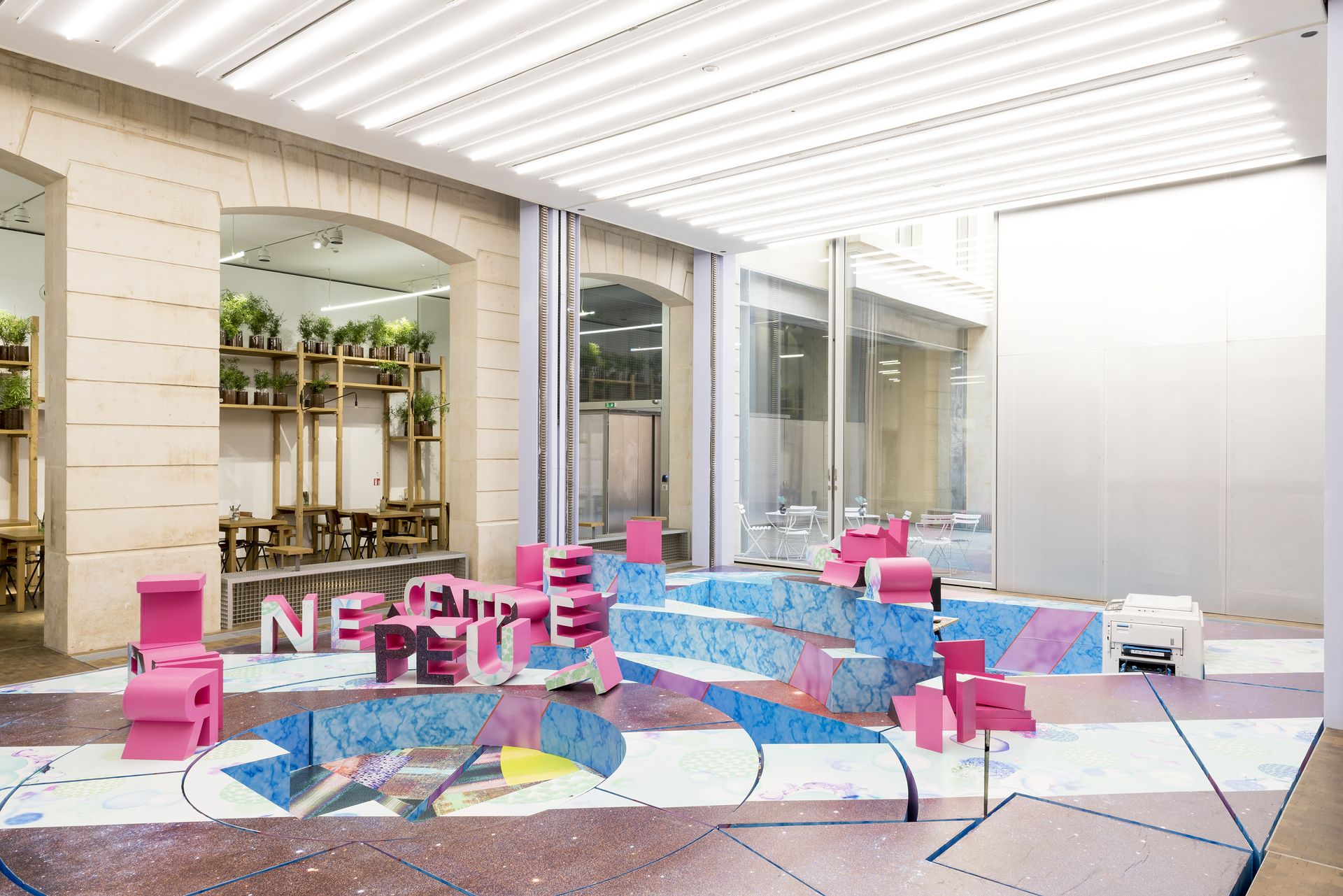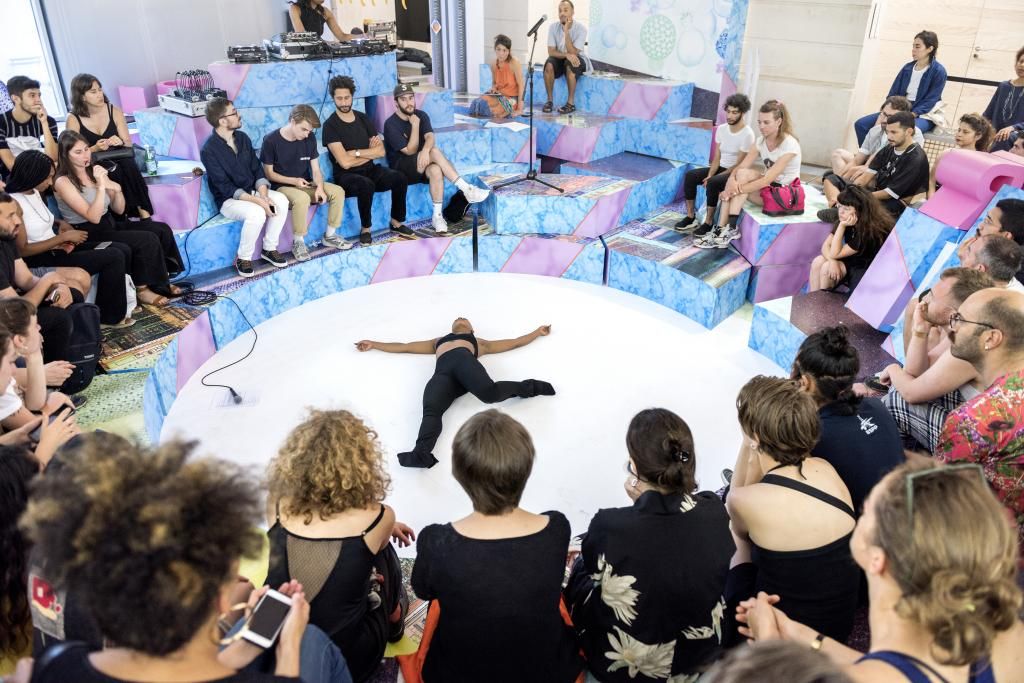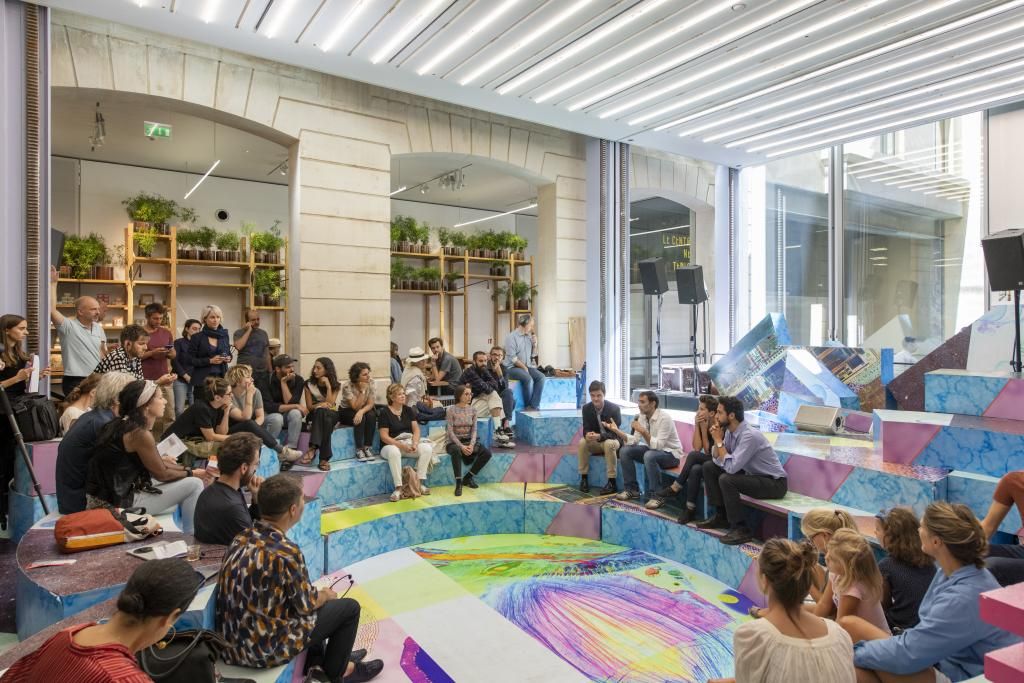 About the project
Lafayette Anticipations, Paris
2018
The Transvector. The Center Cannot Hold
The Transvector: a space for discussion and exchange.
For "Le centre ne peut tenir," Andrés Jaque / Office for Political Innovation turned the foundation's ground floor into an active site for the exhibition's public program. In line with the building's ethos of modularity, the project designs a flexible structure that will morph throughout the exhibition's three months to accommodate talks, panel discussions, lectures, performances, book launches, and symposia. Conceived as a lively meeting point, it will also feature the foundation's Risograph printer that will publish throughout the summer the exhibition's ever-evolving catalogue.
The intervention is conceived both as a probing device and as an artefact to prompt discussions where different scales and territories are simultaneously mobilized. It is probing in the way it clearly shows how the act of including diverse forms of human mobility and perception, different assemble formats, diverse ways to mediate communication (through audio-visual material, through scripting, through publishing) results in a decentered form, complex in its limits and topographies. This empirical evidence probes the impossibility for circularity and centrality within human and non-human parliaments, and is a device that works as an arena of inter-scalarity that brings to the room the micro-scales of molecules, genes, and cells; as much as the greater scales of trans-territorial realities.
Credits
Andrés Jaque / Office for Political Innovation
Design and Production Team
Roberto González García, Laura Mora, Paola Pardo-Castillo, Alberto Heras, Felipe Arango, Sara Ayoub, Inês Barros, Elise Durand, Melodie Esgin, Nikhil Parkhiya, Magdalena Sapunar, Clément Vergé.