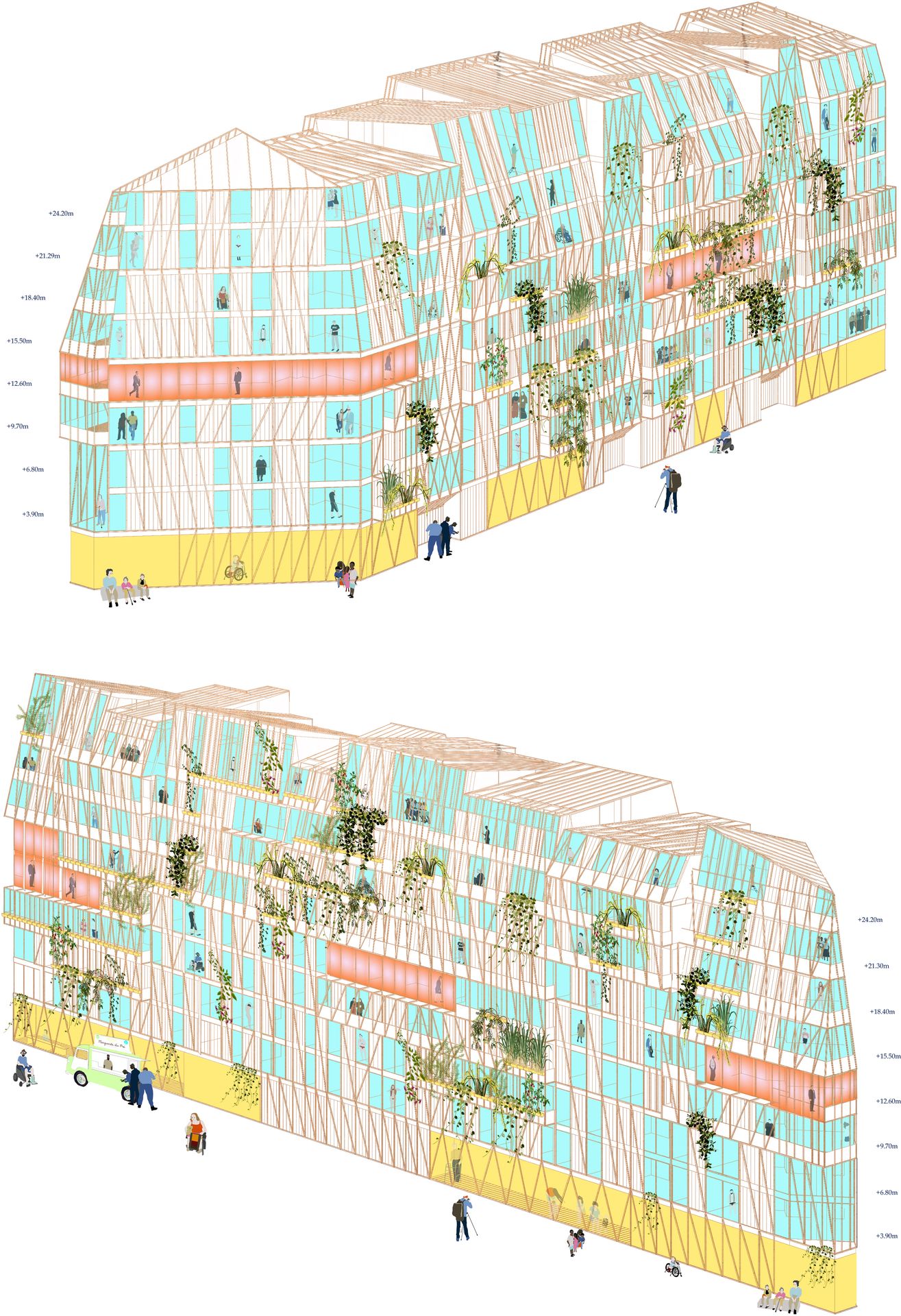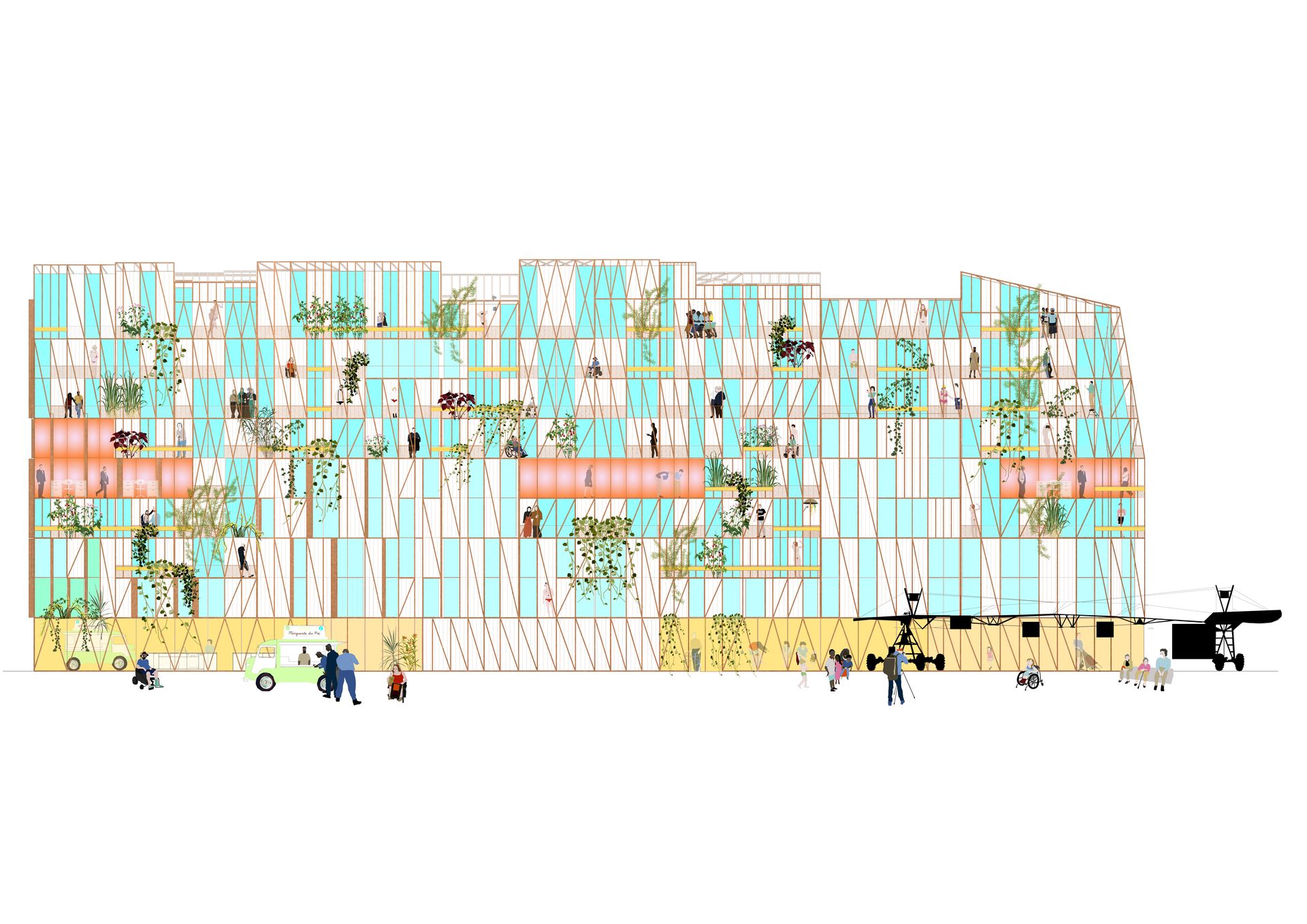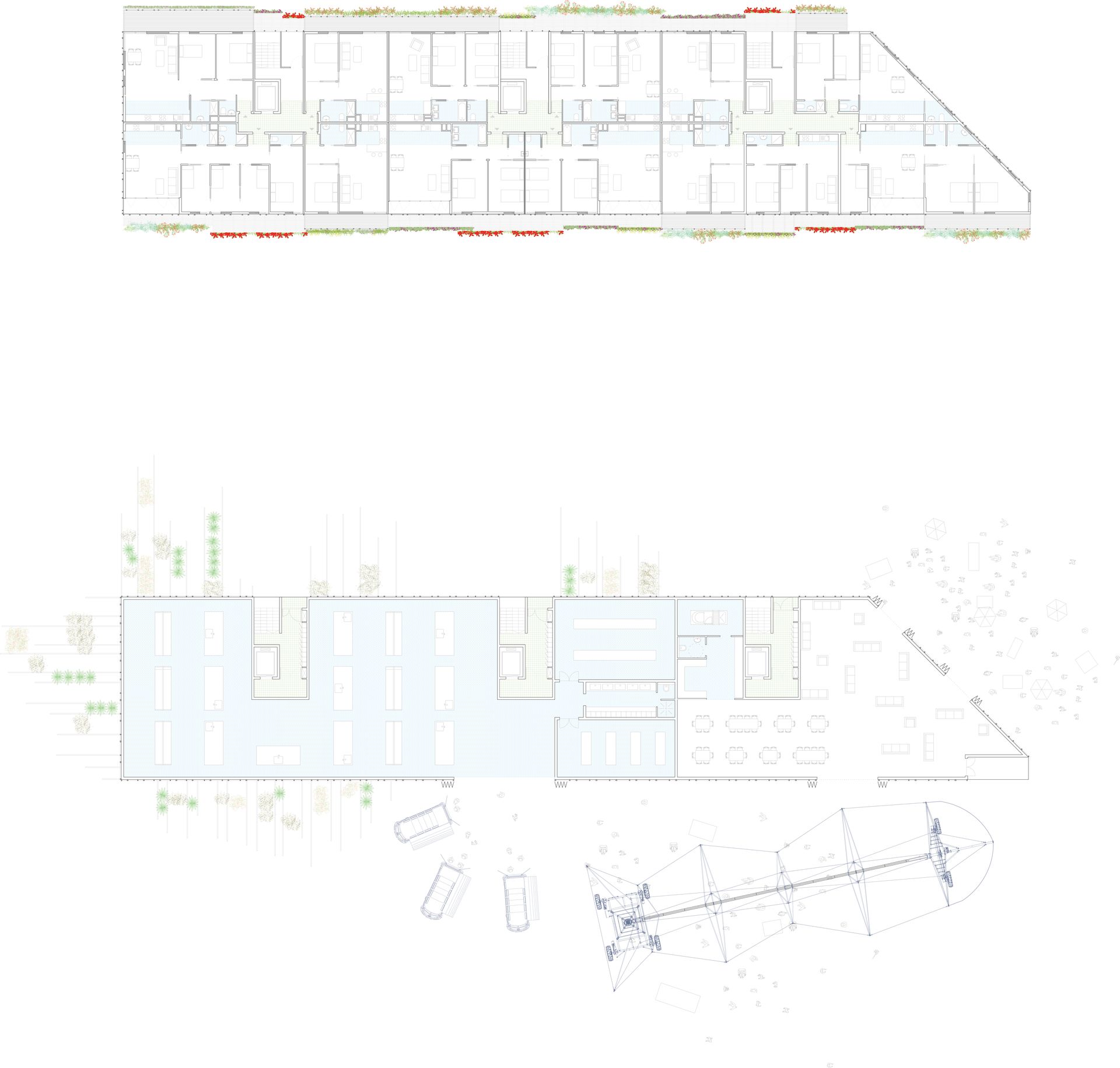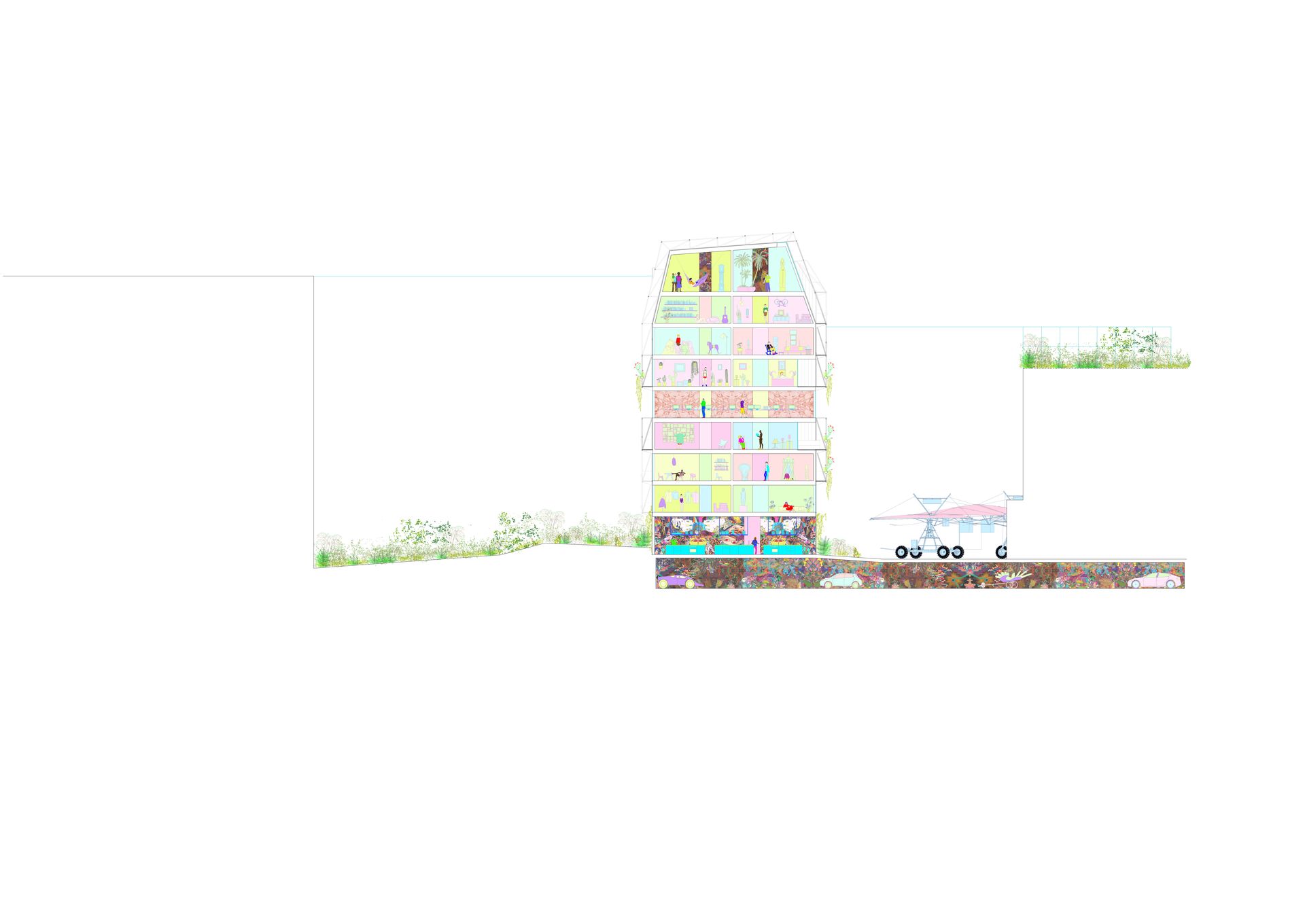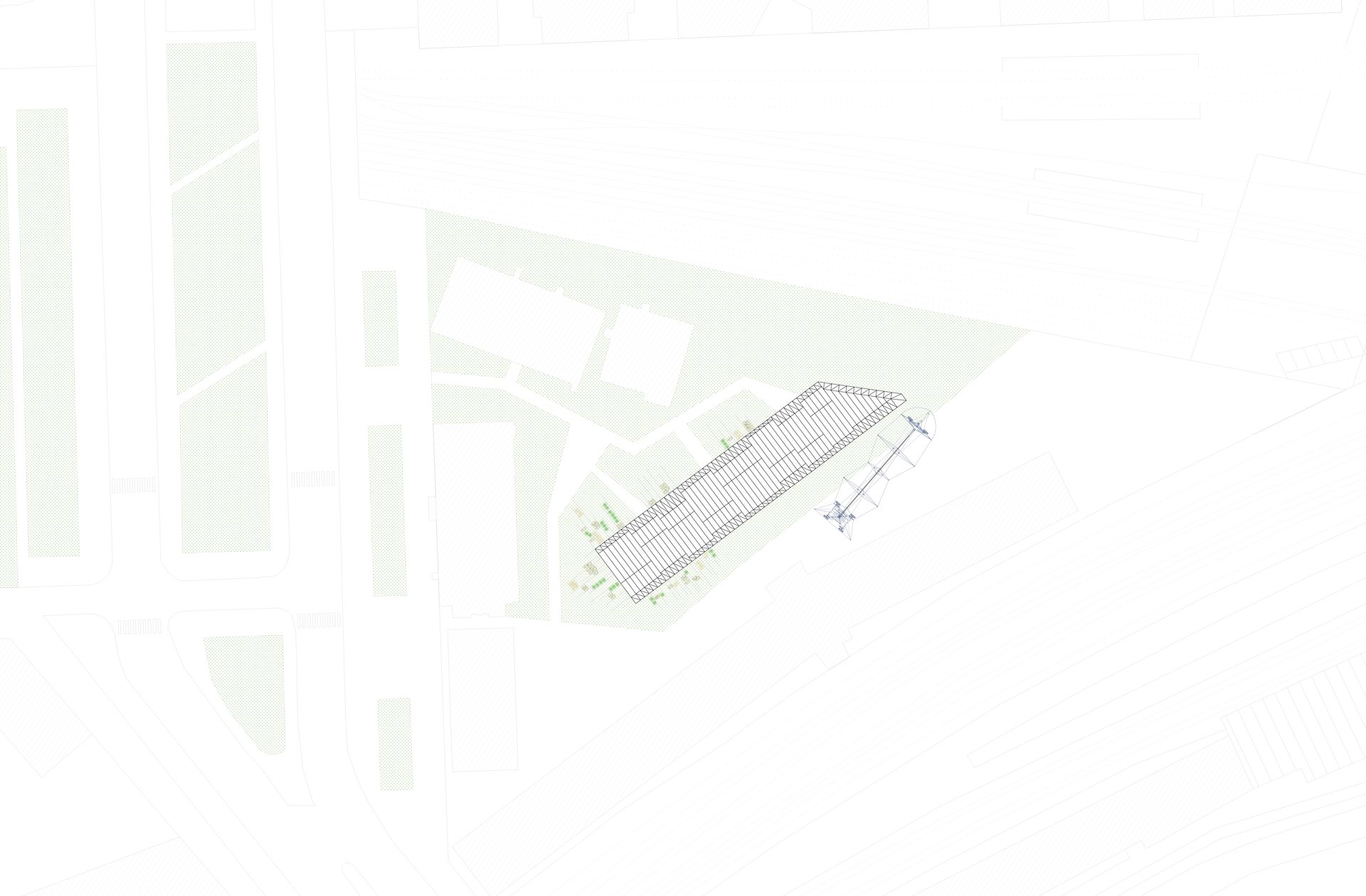 About the project
19ème arrondissement, Paris
2015
International competition, 2nd Prize.
Dwelling + Collective Kitchens + Intergenerational Care = Le Bateau Cuisinier
The project is part of a plan promoted by the municipality of Paris to respond to structural changes in daily urban life, testing twenty-three innovative projects located in former industrial locations of the city.
Le Bateau-Cuisinier replaces centrality—as unique urban-life quality marker—with sociability by considering how social and relational capital is created and how it can be used as a quality measurement.
Le Bateau-Cuisinier takes advantage of its proximity to Rosa Park high-speed railway station in order to promote a new model of domesticity wherein residential uses coexist with communal and infrastructural spaces, intergenerational centers, and productive services of low environmental impact in the same building.
The compound accumulates design choices focused in allowing and promoting the coexistence of heterogeneous users and their future development. The transformable façade and the structure (6 m spans, more than 3.10 m stories clear height, and calculated overloads of more than 9 KN/m2) is made out of laminated timber and allows for changing and diverse uses.
Credits
Andrés Jaque / Office for Political Innovation
Master Plan
Christian Biecher (Biecher Architects)
Design and Production Team
Roberto González García, Laura Mora Vitoria, Fabio Andrés Morales, Sebastian Bech-Ravn, Danay Kamdar, Flavio Martella, Jorge Noguera Facuseh, Gustavo Parra Rodríguez, Andrés Villar Calle.