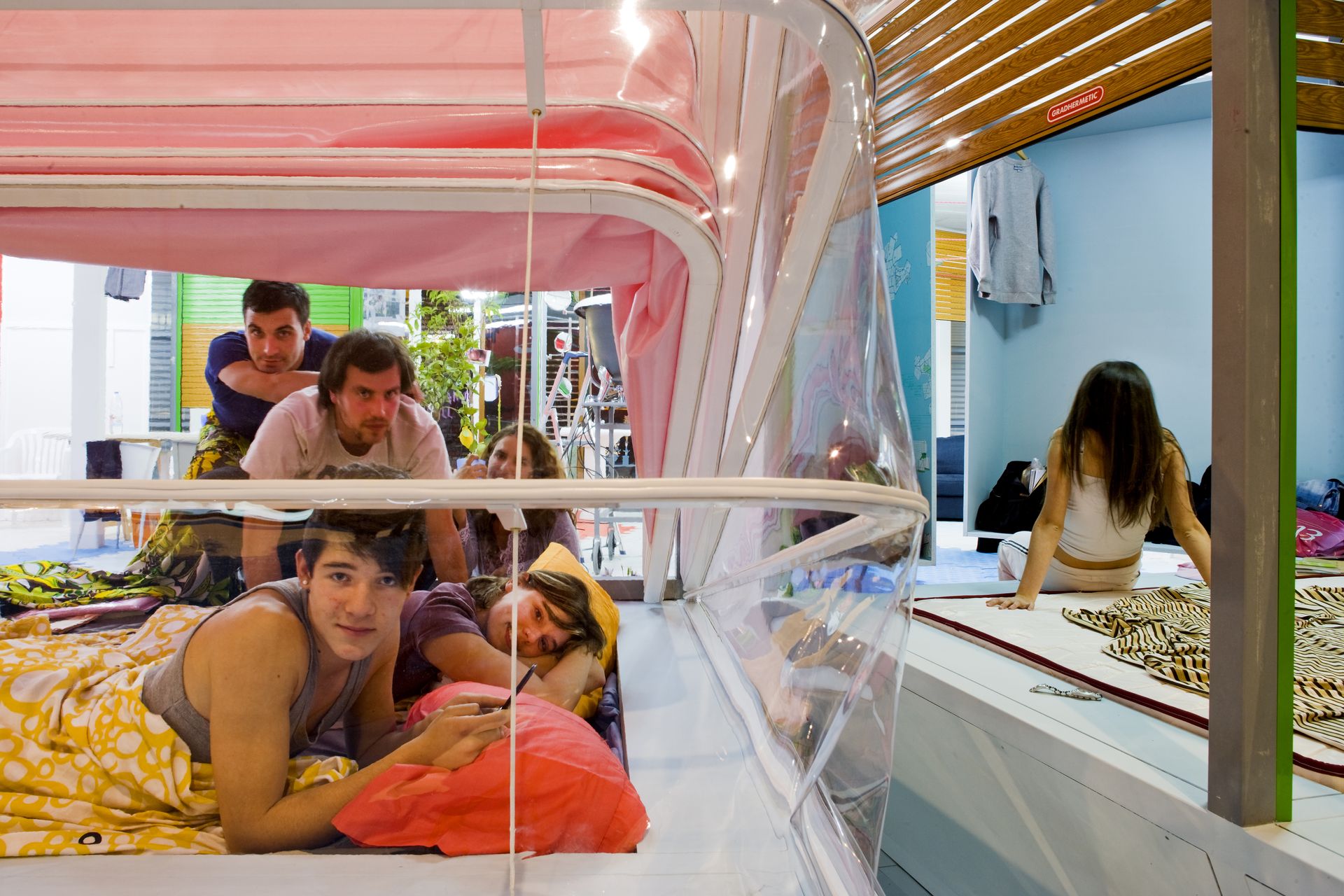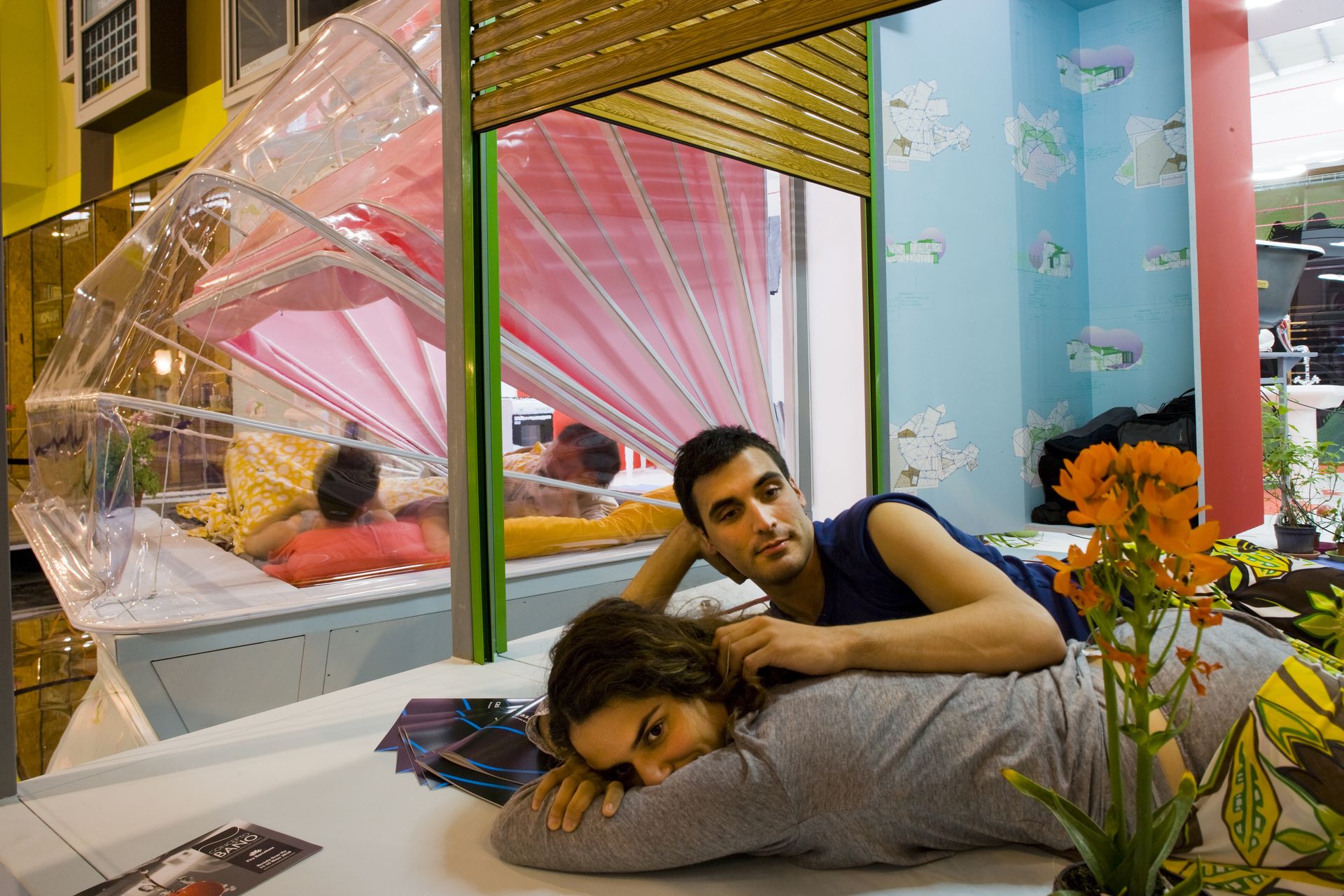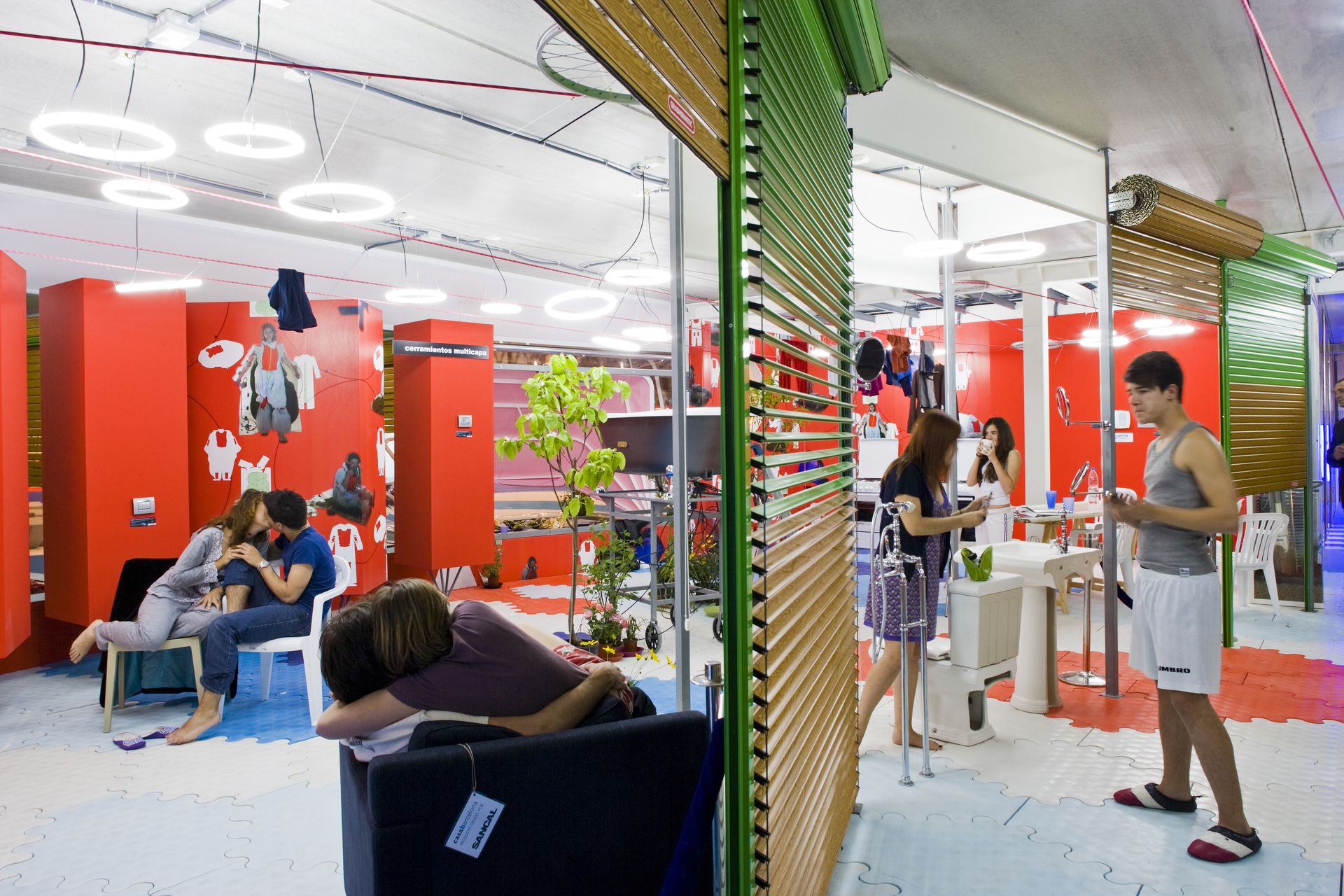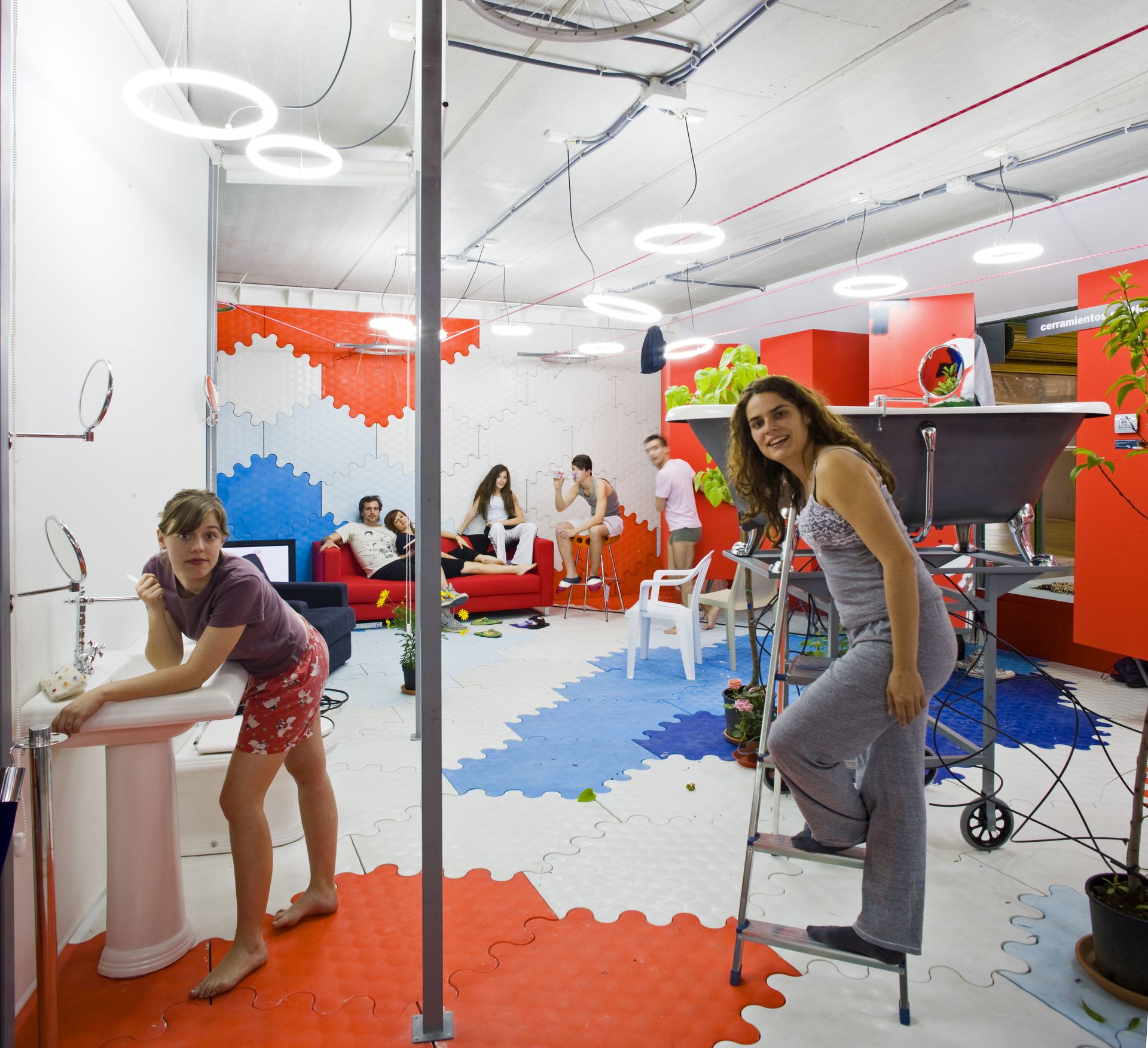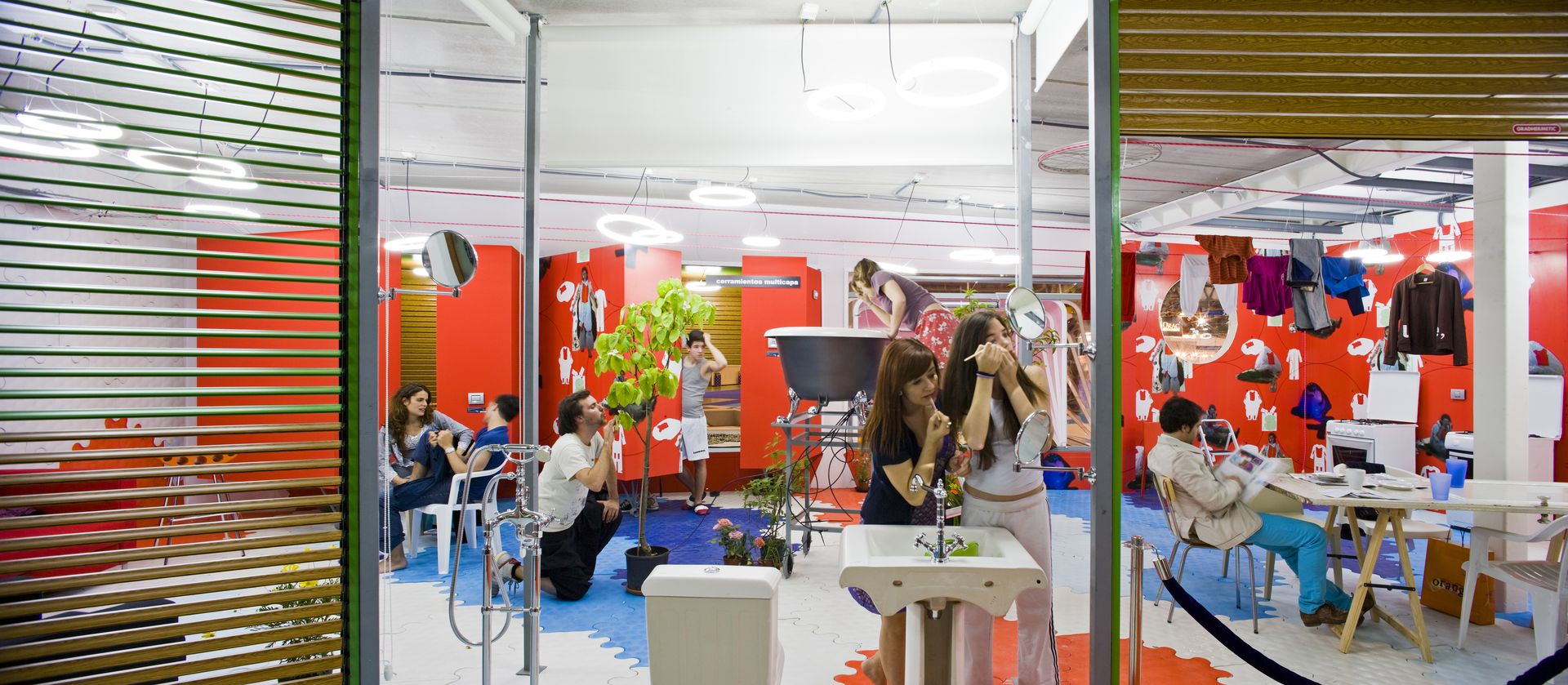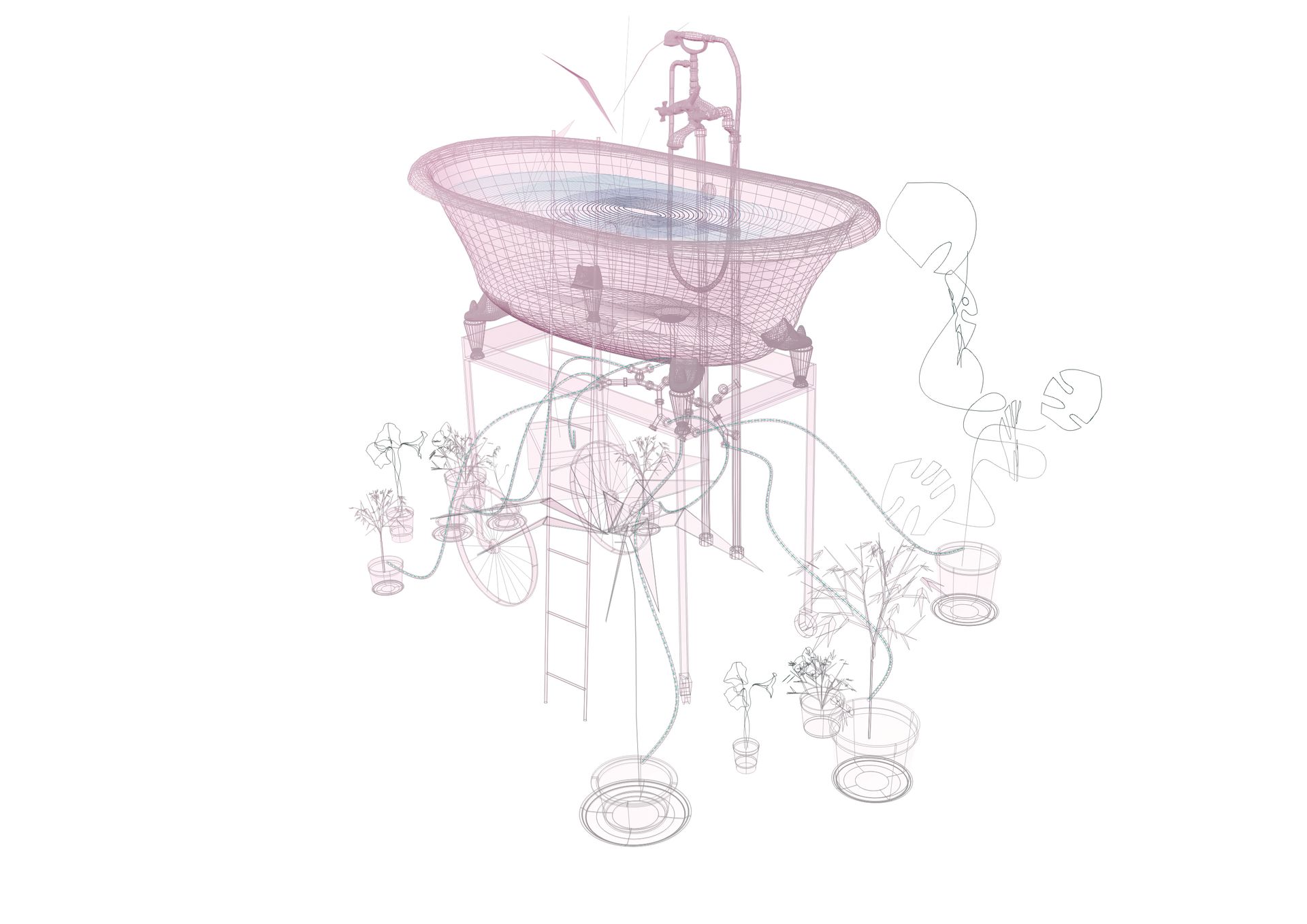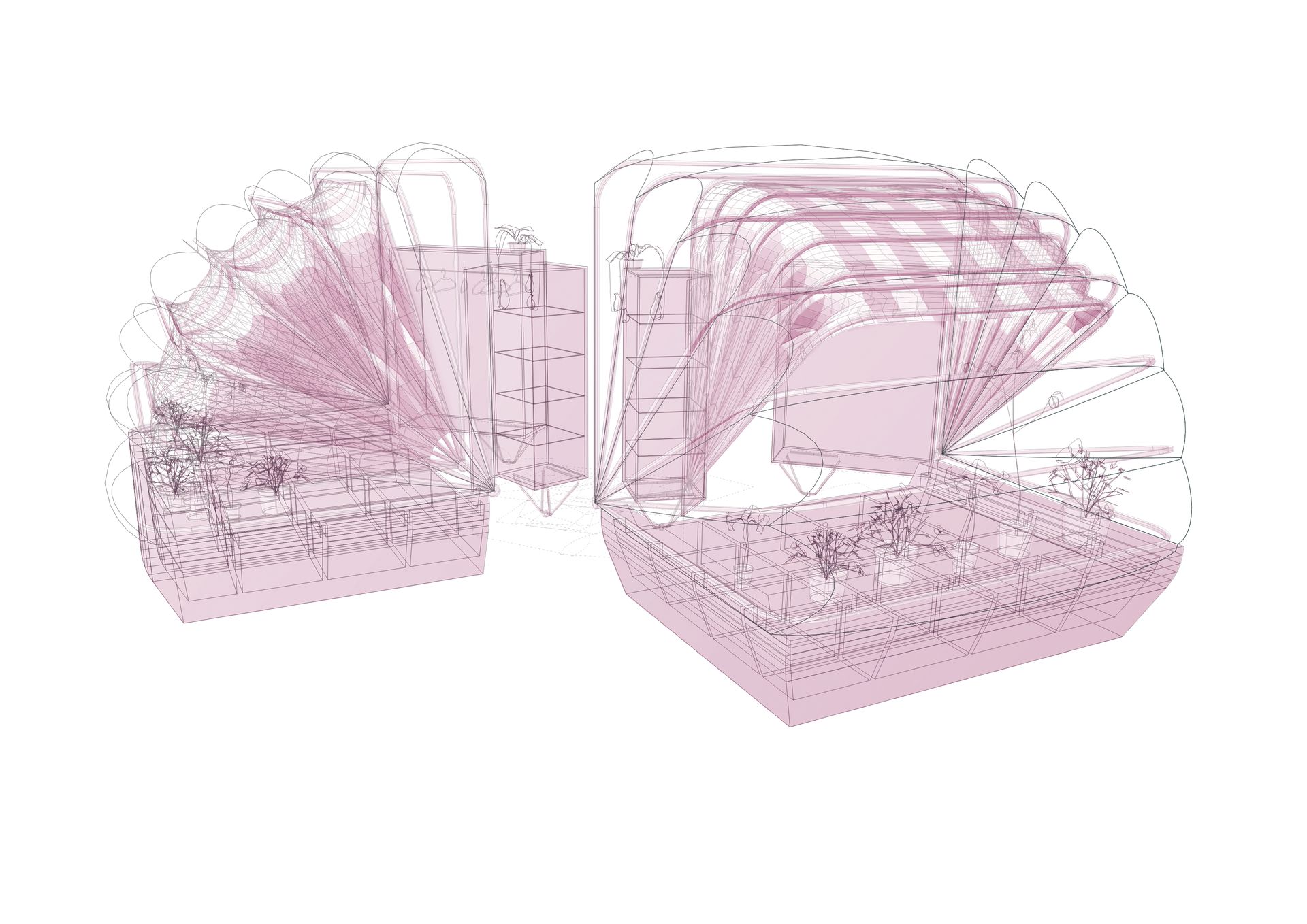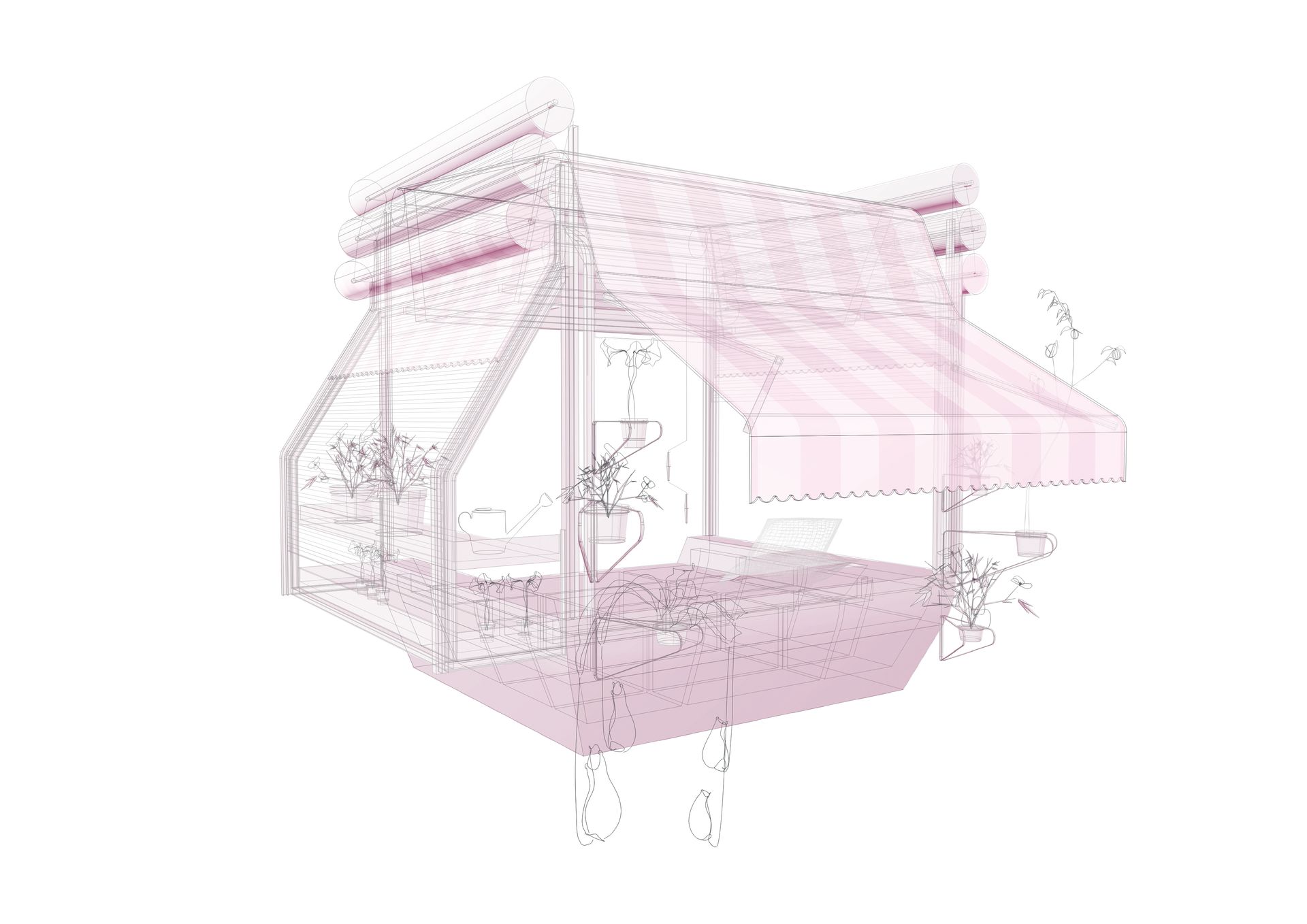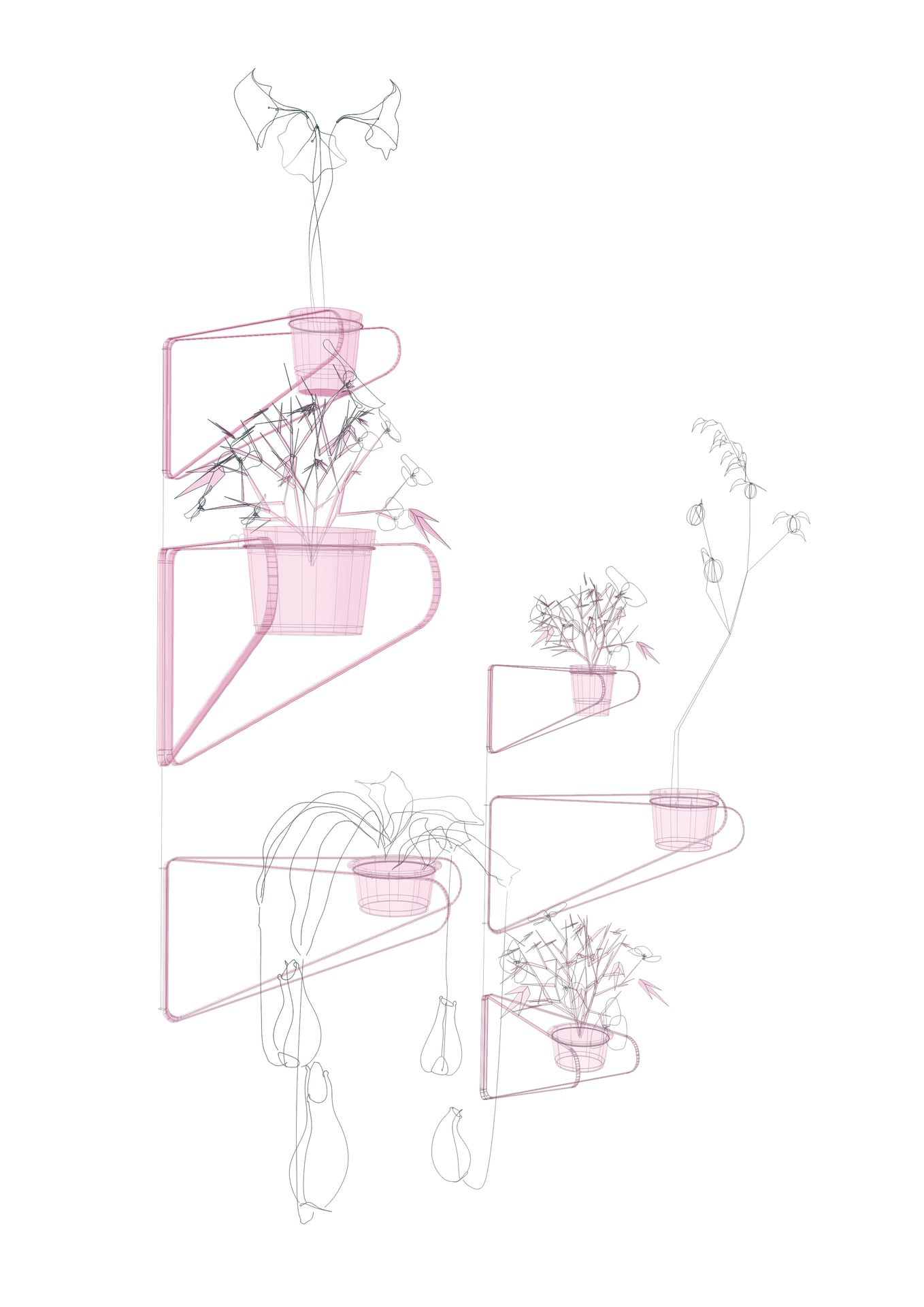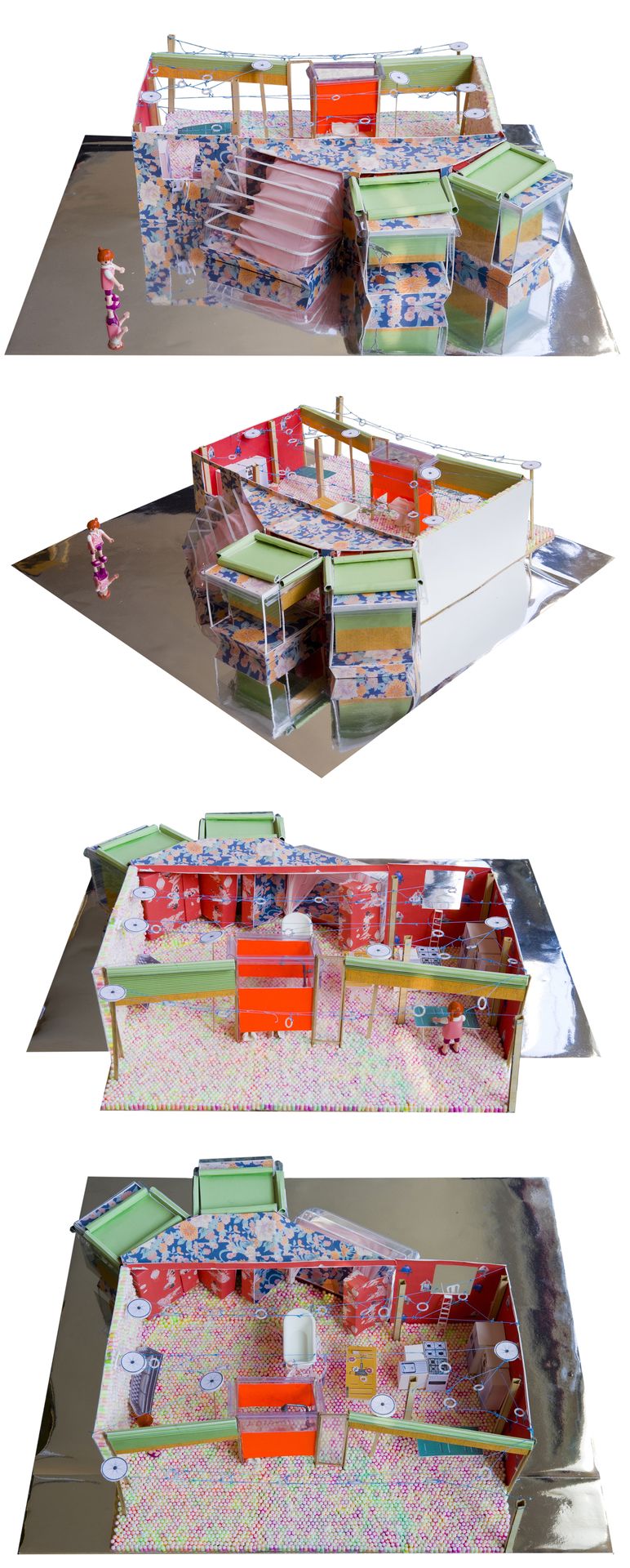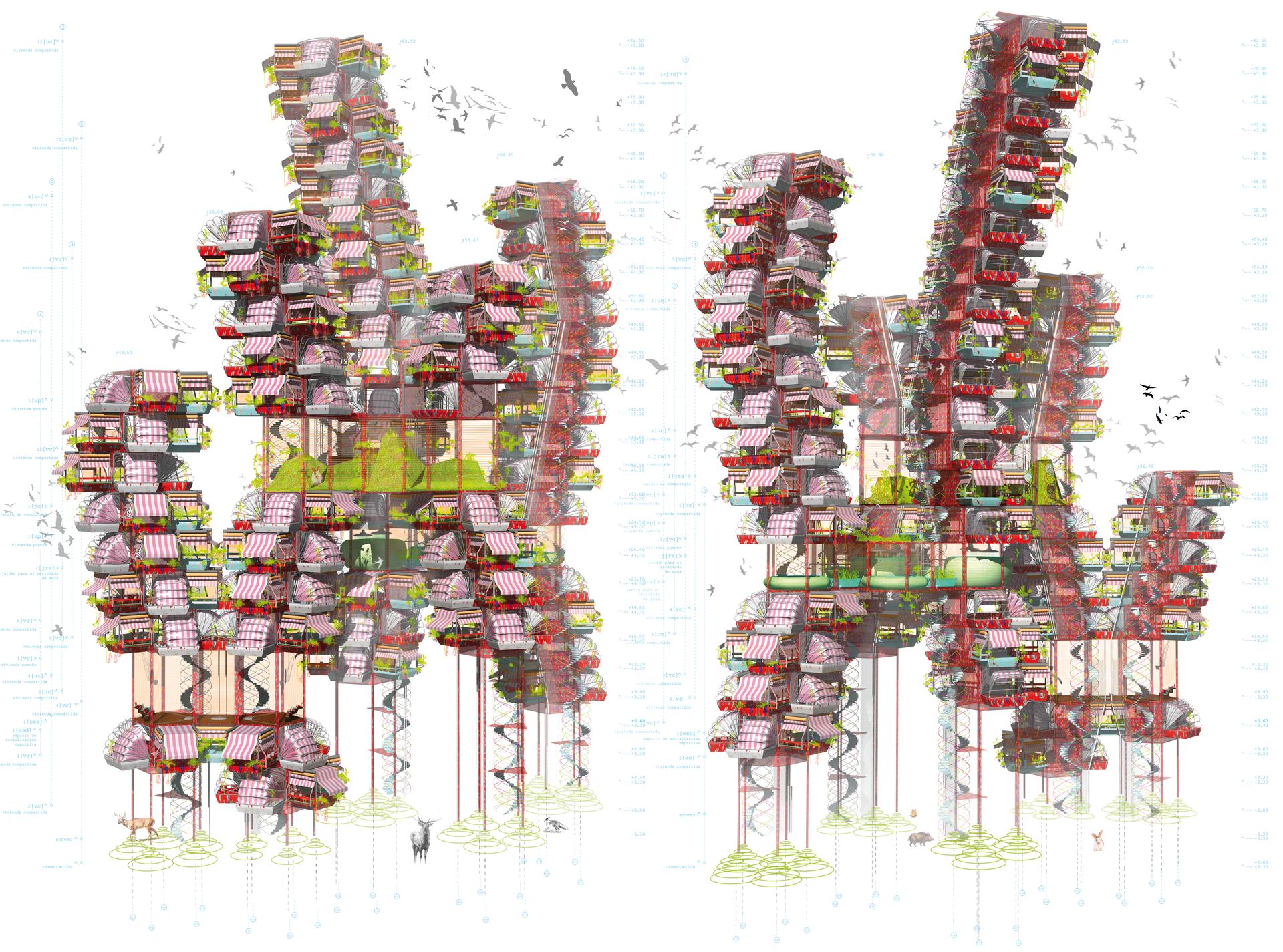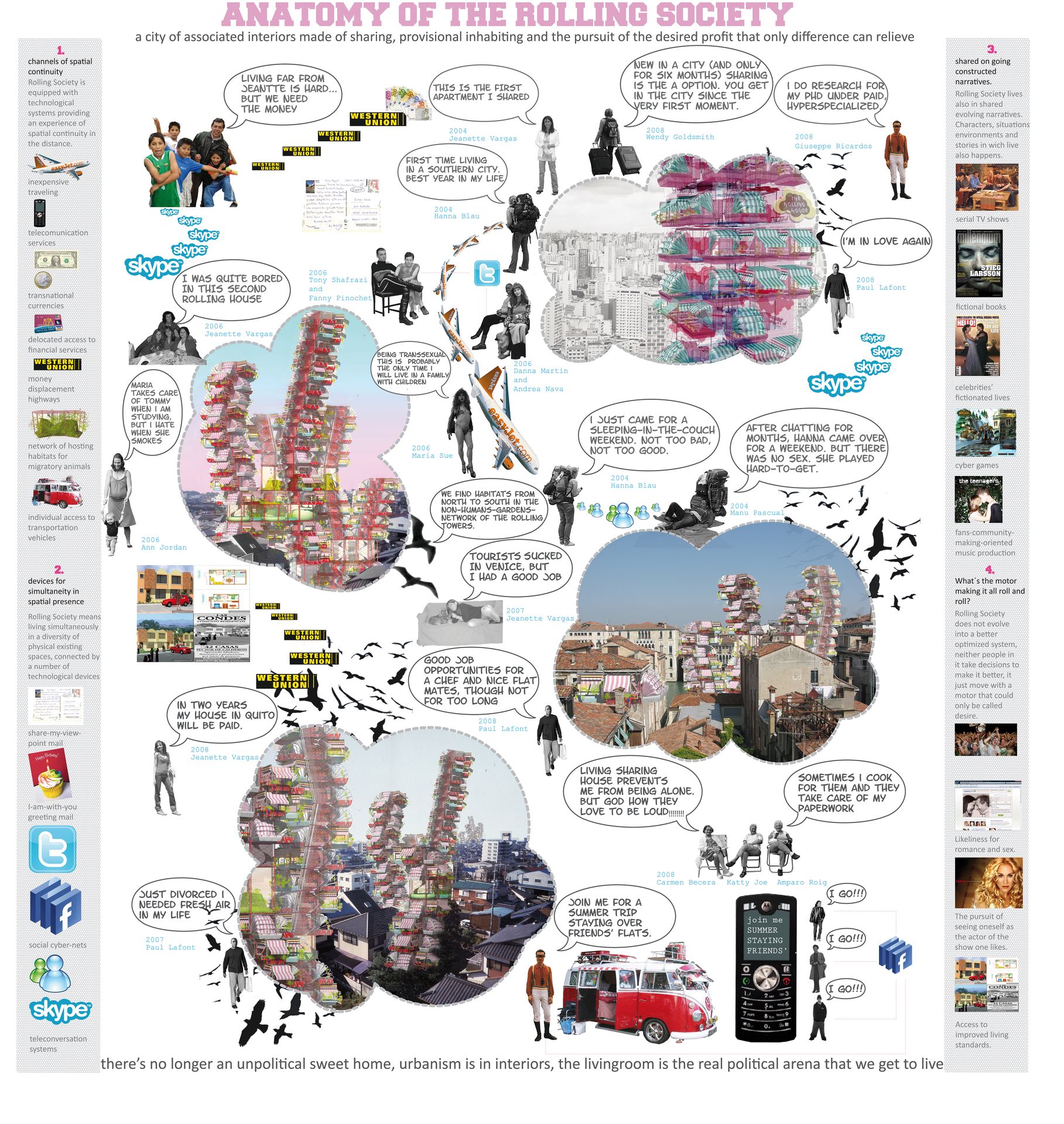 About the project
2009
The Rolling House for the Rolling Society is a transnational urbanism of non-familial shared homes, happening through the melding of online and offline architectures. In the EU alone, more than 80 million people live in shared apartments: students, workers, migrants sharing apartments, young professionals accessing expensive penthouses though sharing, older people renting their empty rooms, etc.  Sharing a home is a massive and diverse phenomenon, constructed by social media, money transfer platforms, and low cost airlines, in which architecture participates in the form of occupying practices, rather than through building.
The Rolling House for the Rolling Society is a project developed in three formats: research and archive of existing cases, design strategy to empower existing cases through design, the making of a prototype. The first prototype of the Rolling House was presented and experienced in Barcelona in 2009.
Credits
Andrés Jaque / Office for Political Innovation
Design
Alberto Rey, Alejandro Martín, Lina Vergara, Camila Carli, David Gómez
Construction management
Andrés Jaque, Aser Calderón, Estrella Benito
Associate companies
Escofet, Grandhermetic, Industrias Navarrete Pich y Aguilera (Aser Calderón)
Photography
Miguel de Guzmán
Prototype
Prototype presented at Construmat, Barcelona, in April, 2009.
Developer
Fundació Mies van der Rohe