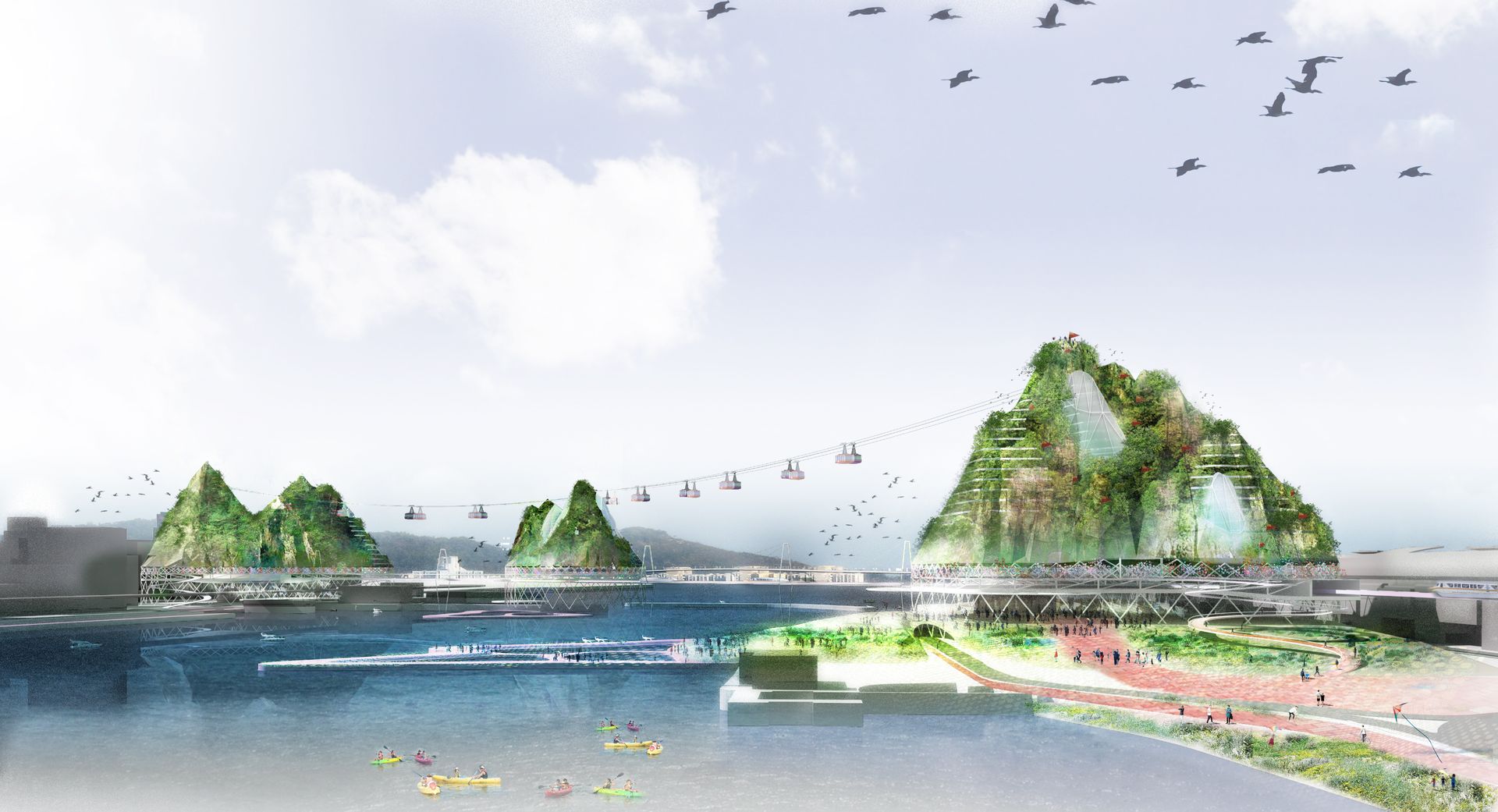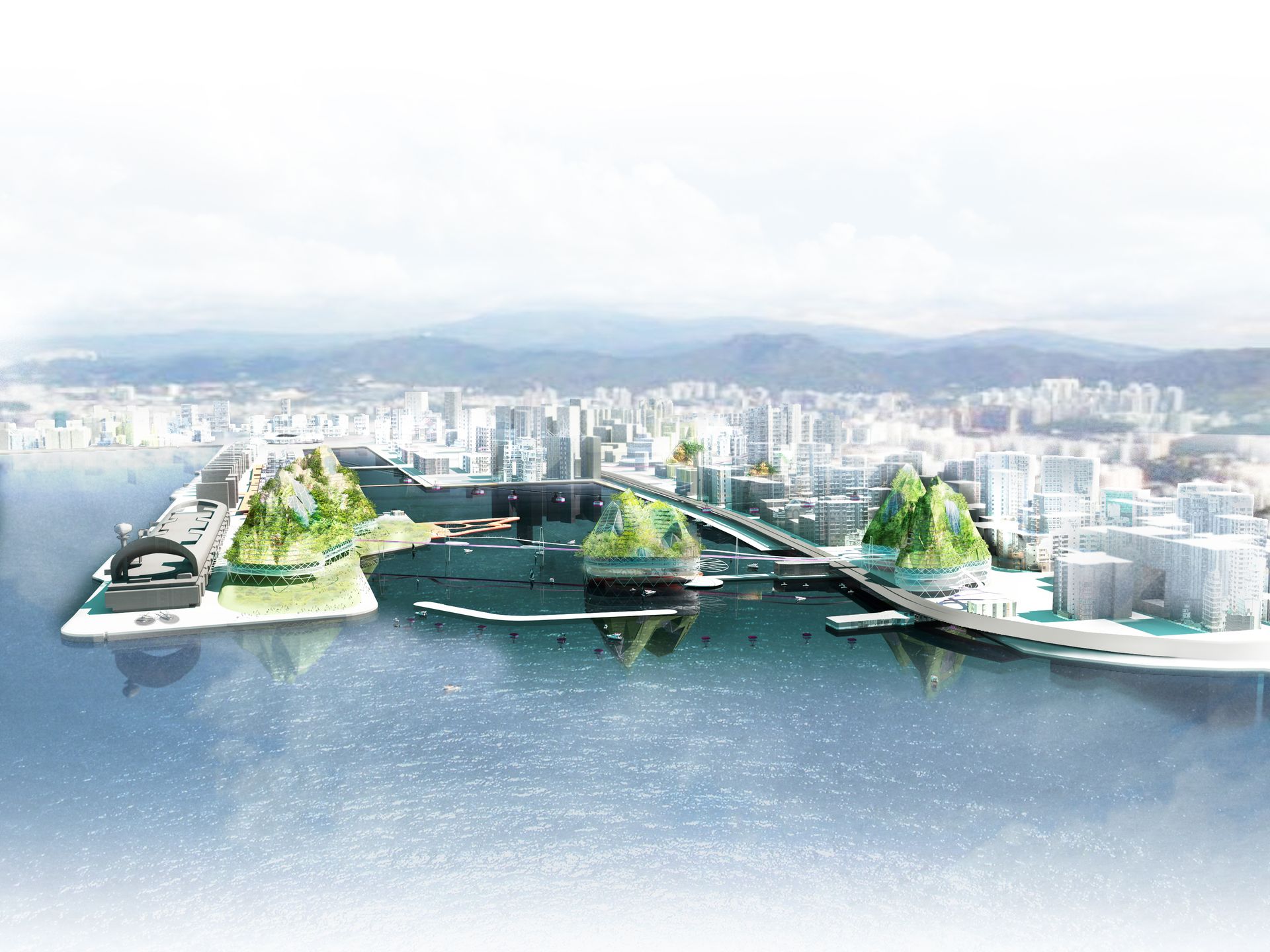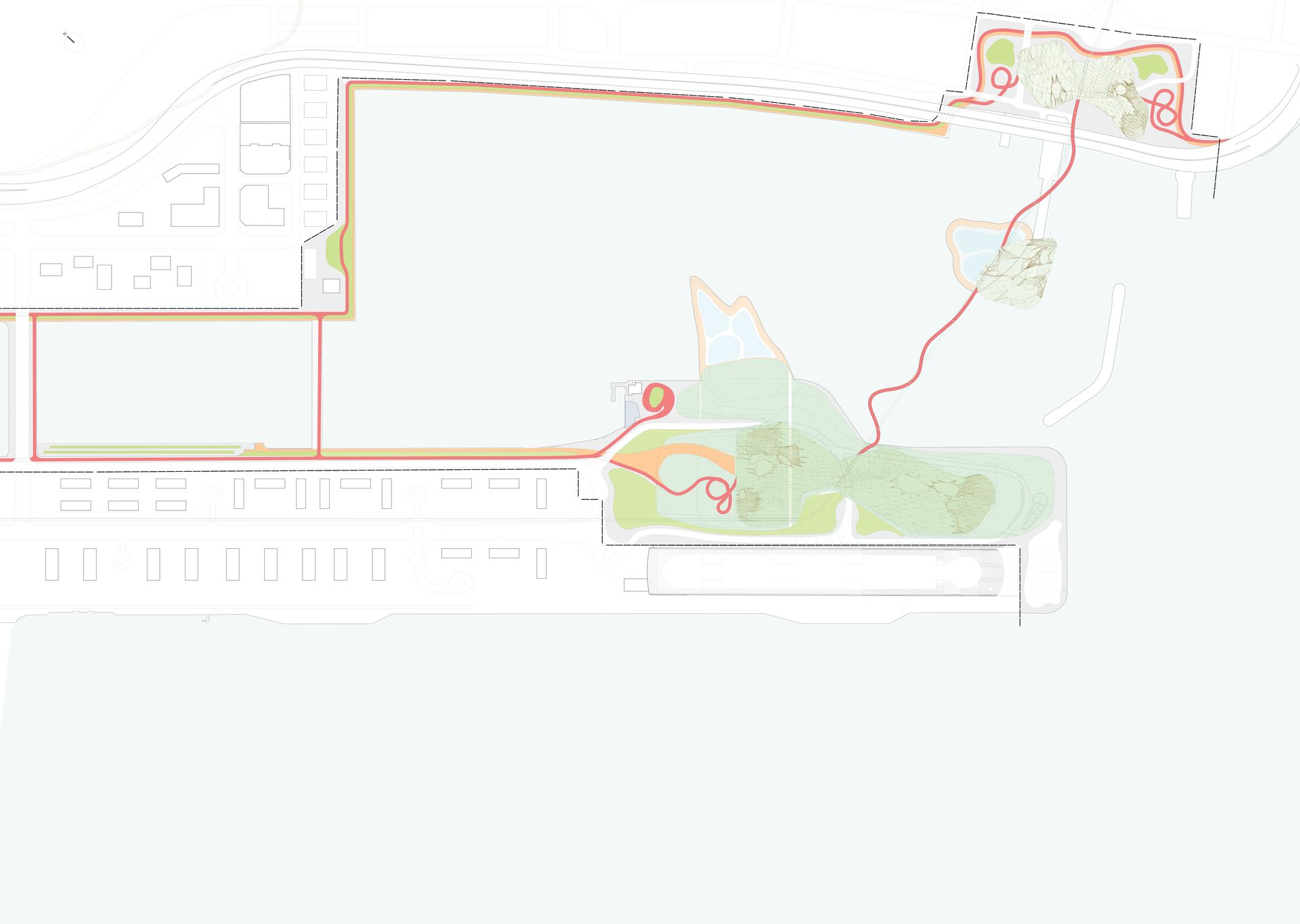 About the project
Kai Tak, Hong Kong
2014
The problematic relationship between environment and real estate investment has turned Hong Kong into an arena where citizenship has been increasingly mobilized to discuss architecture and the socio-economic processes in which it takes part.
Despite 73.5 percent of Hong Kong's land being undeveloped, it still comes second in the world for metropolitan regions with the most expensive housing stock (an average of $48,543 per square meter) and has the worst access to housing and workspace rentals. This is partially due to government efforts to slow the release of developable land so that huge companies (Swire Properties, MTR, New World, Sino Land, and Sun Hung Kai) can keep the value of their real estate developments and the value of their assets (coming from Southwest Asian industries and markets) from decreasing. These policies find justification in the preservation of environmental resources given Hong Kong's terrible pollution; but they have generated an enormous social inequality between those who live in the hills (where most architecture built by international firms is constructed) and those living in the high density valleys.
Kai Tak Conflicted Rocks explores the capacity of architecture to subvert in a very literal way the dialectic between natural and constructed; between landscape and architecture. The project shapes a group of artificial mountains that overlap the artificial landscape of the former Kai Tak airfield. The artificial mountains establish a dialogue with the organic mountains that can still be seen behind the corporate skyscrapers of the city skyline. The group of mountains is crossed and joined by a network of alternative and environmental paths.
The exterior surface of the mountains accommodates an ecosystemic cover designed to improve the environmental conditions of the area. The interior space creates halls for civic and commercial encounters, and is covered by a thick skin made out of dwellings looking onto the bay. These dwellings have direct access to the mountain surface, and they face urban and civic spaces while embracing the artificially natural environment.
Credits
Andrés Jaque / Office for Political Innovation
With Marta Catalán
Coordination, design and edition
Roberto González García, Laura Mora Vitoria, Manuel Alvarez Monteserín, Alberto Heras Hernández, Danay Kamdar, Santiago Benenati, Flavio Martella, Alejandra Sánchez Londoño