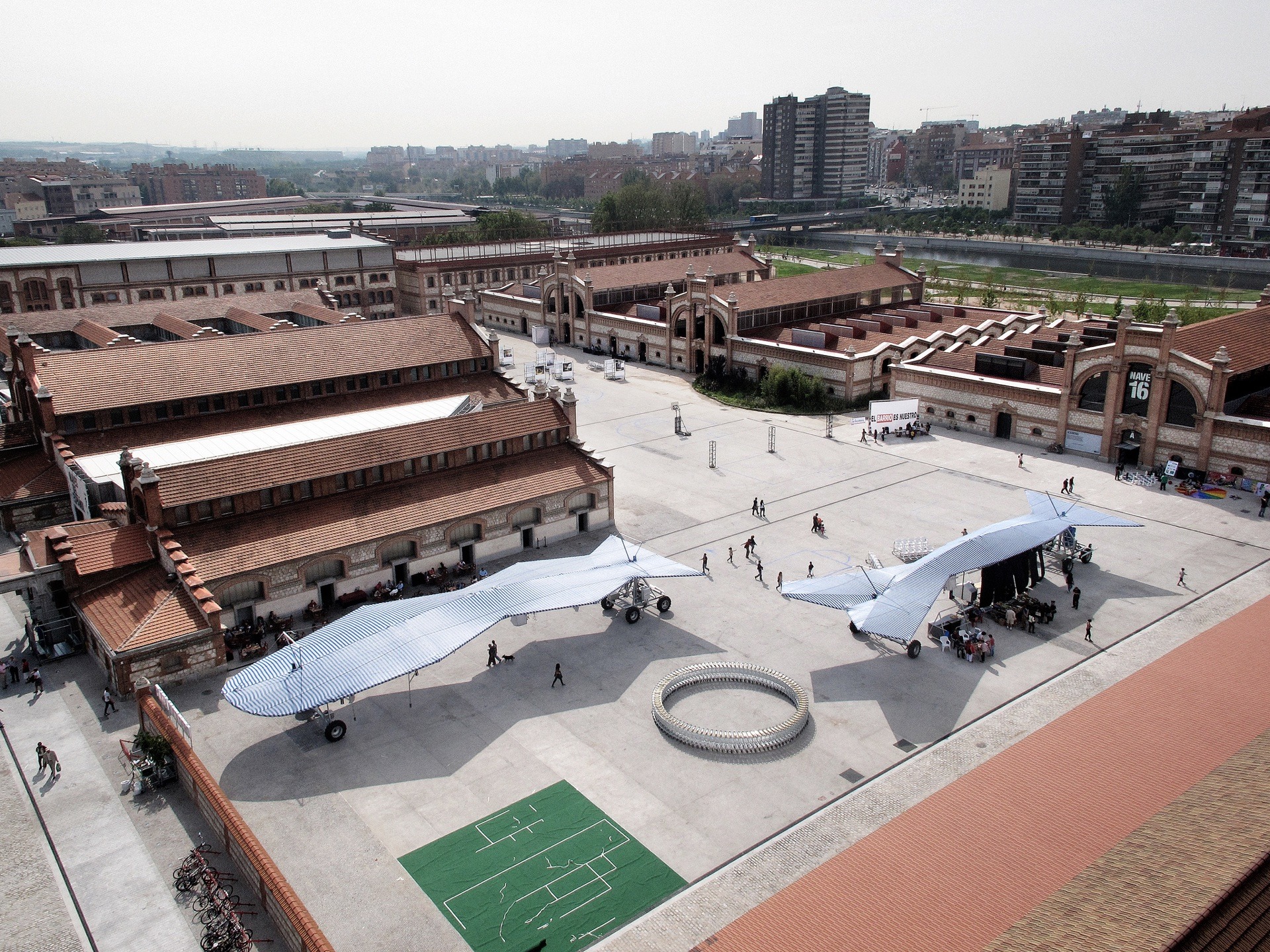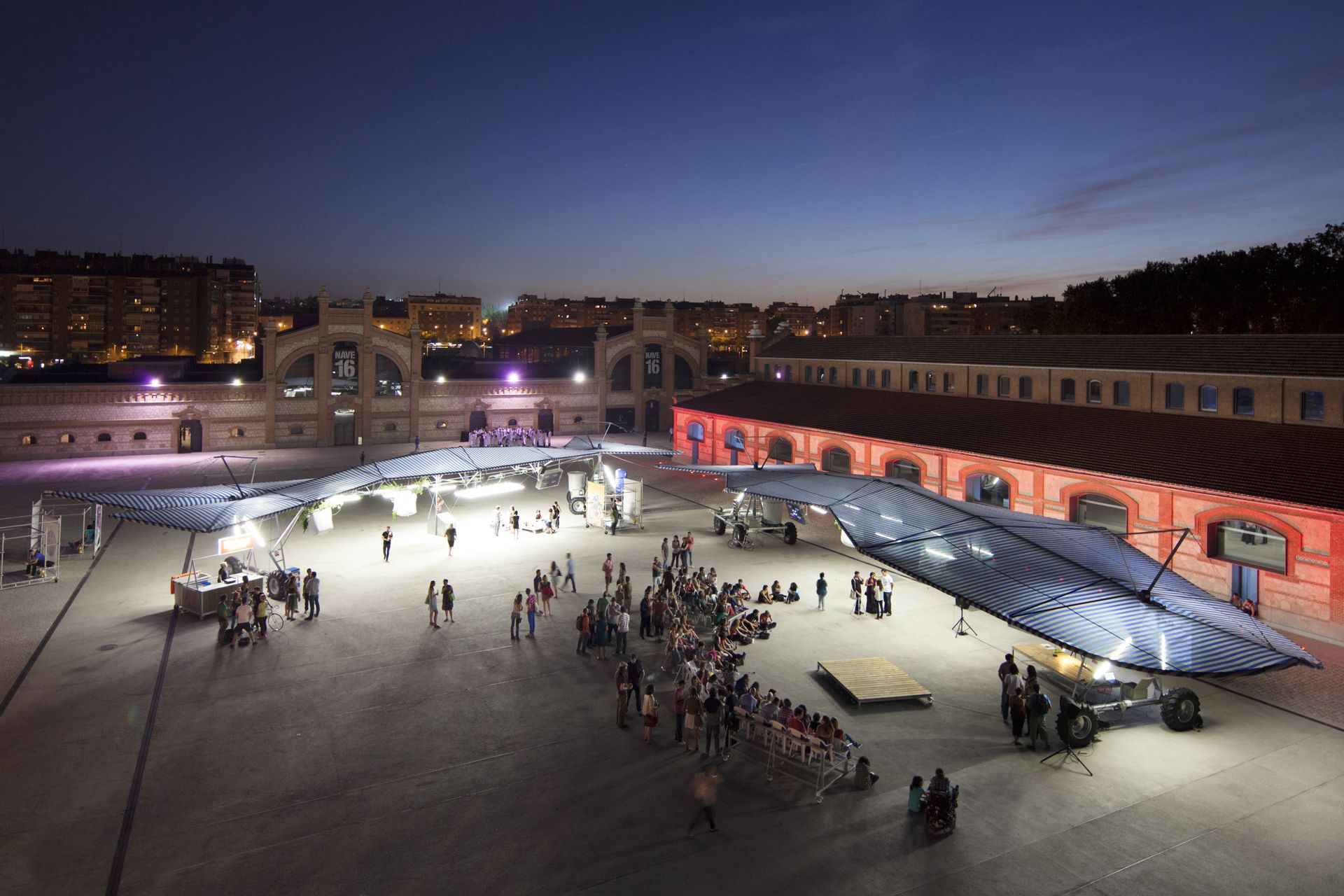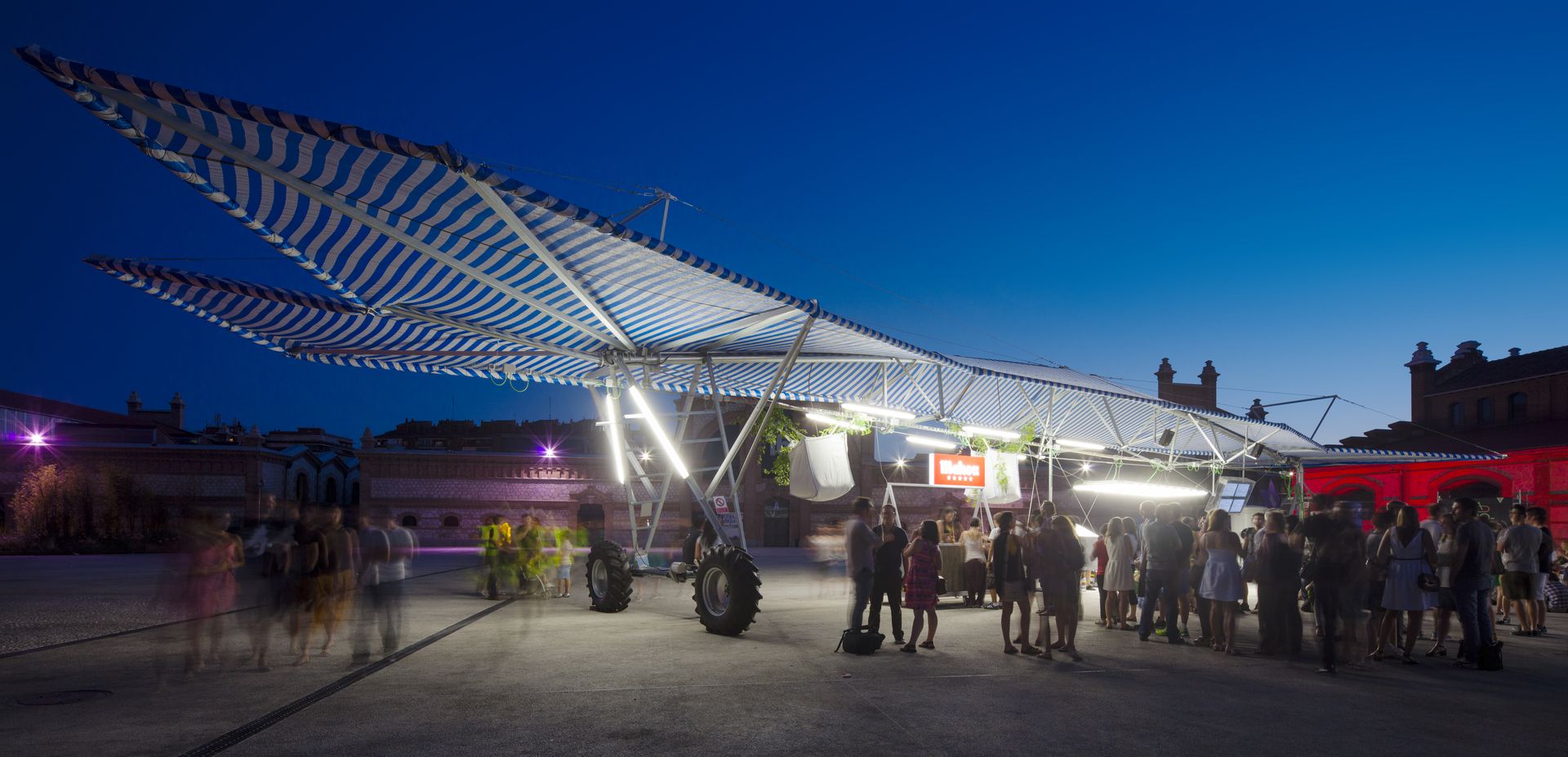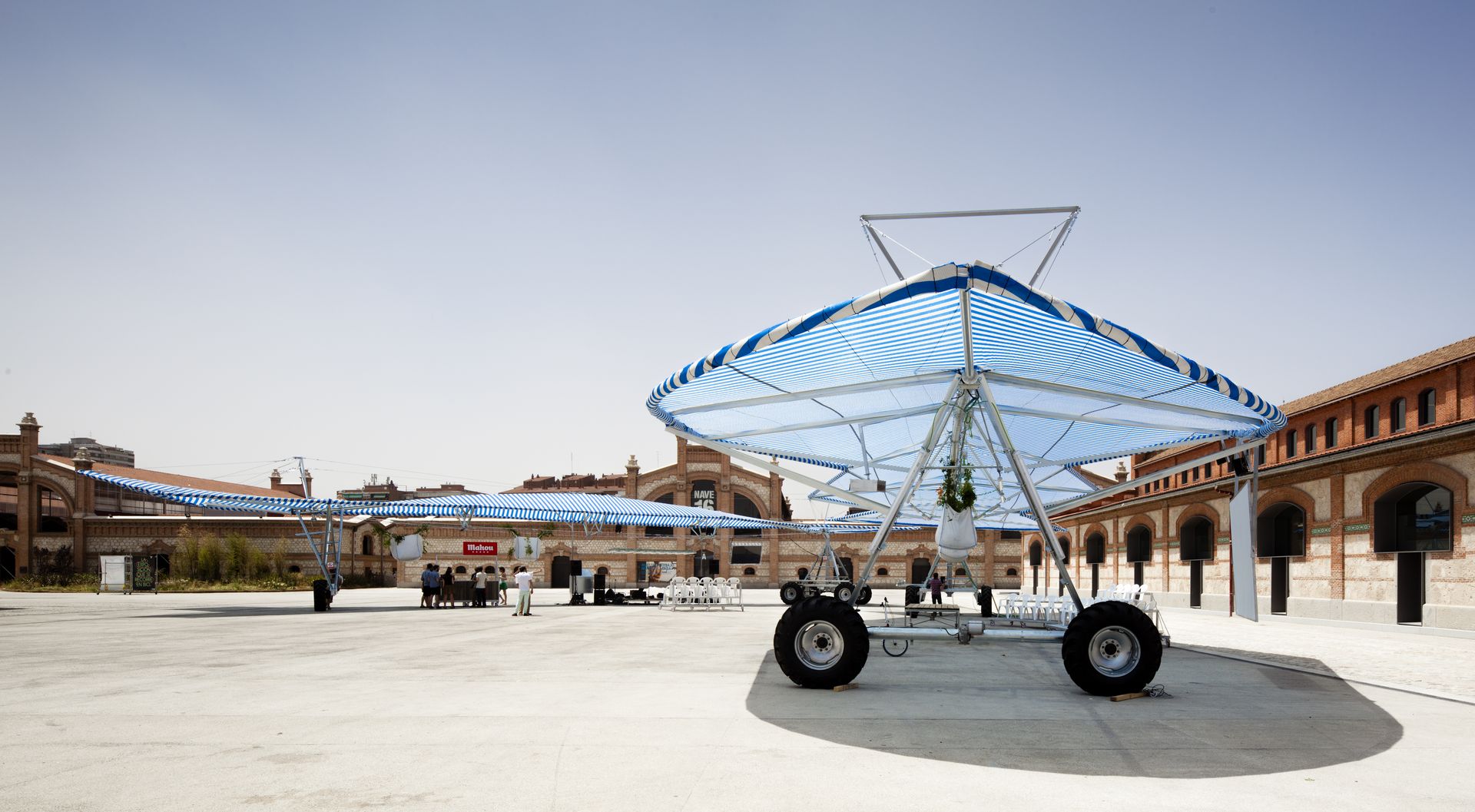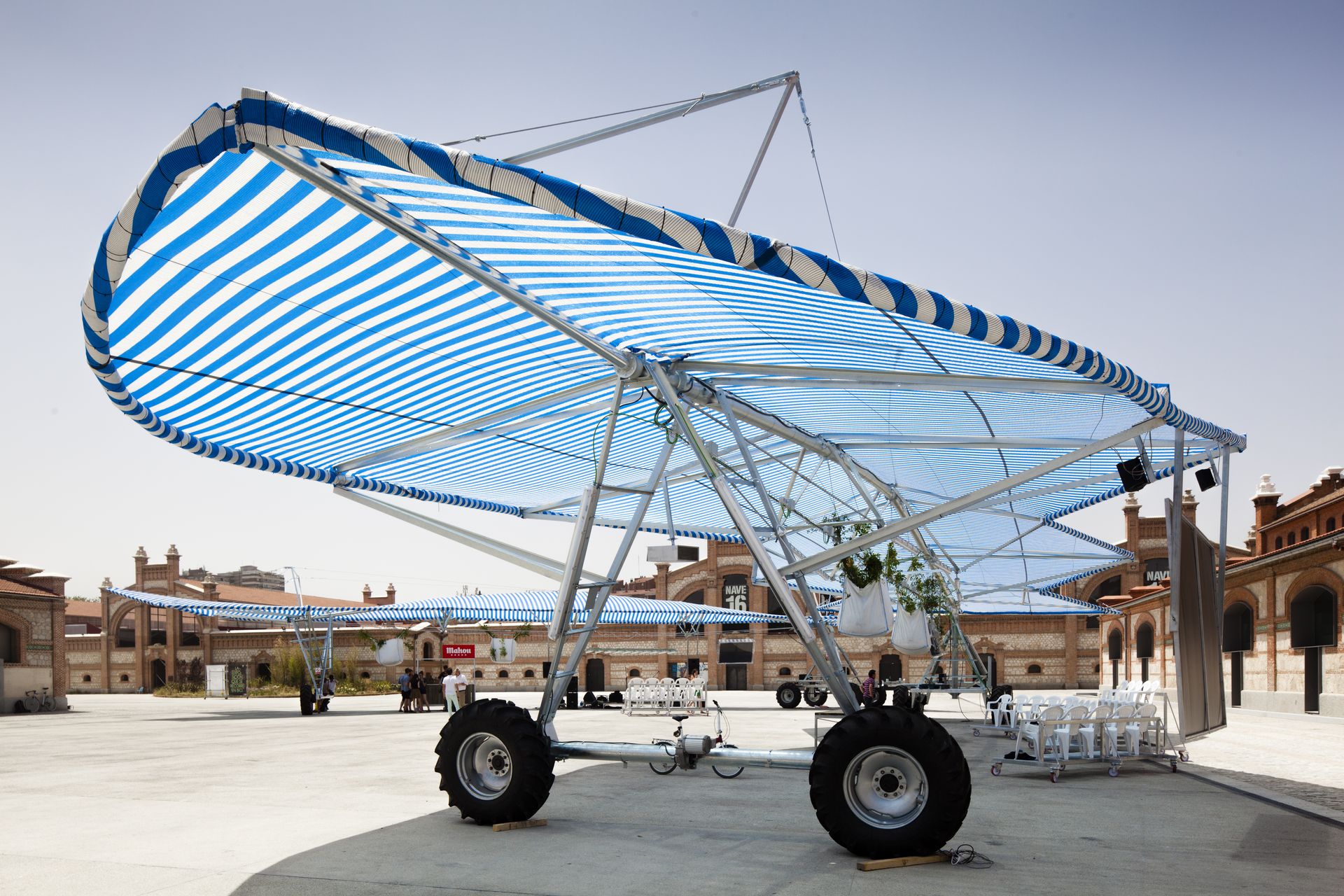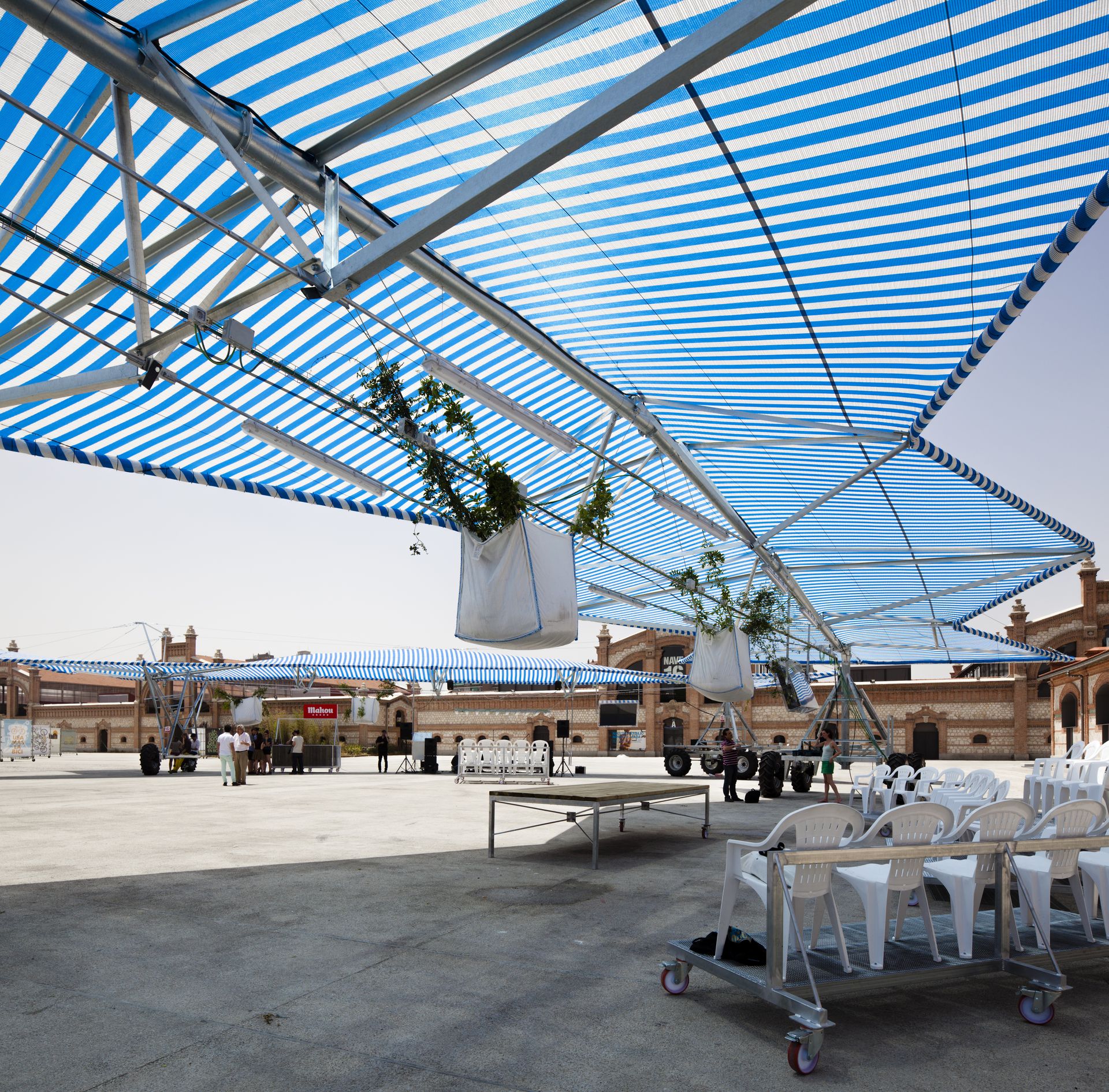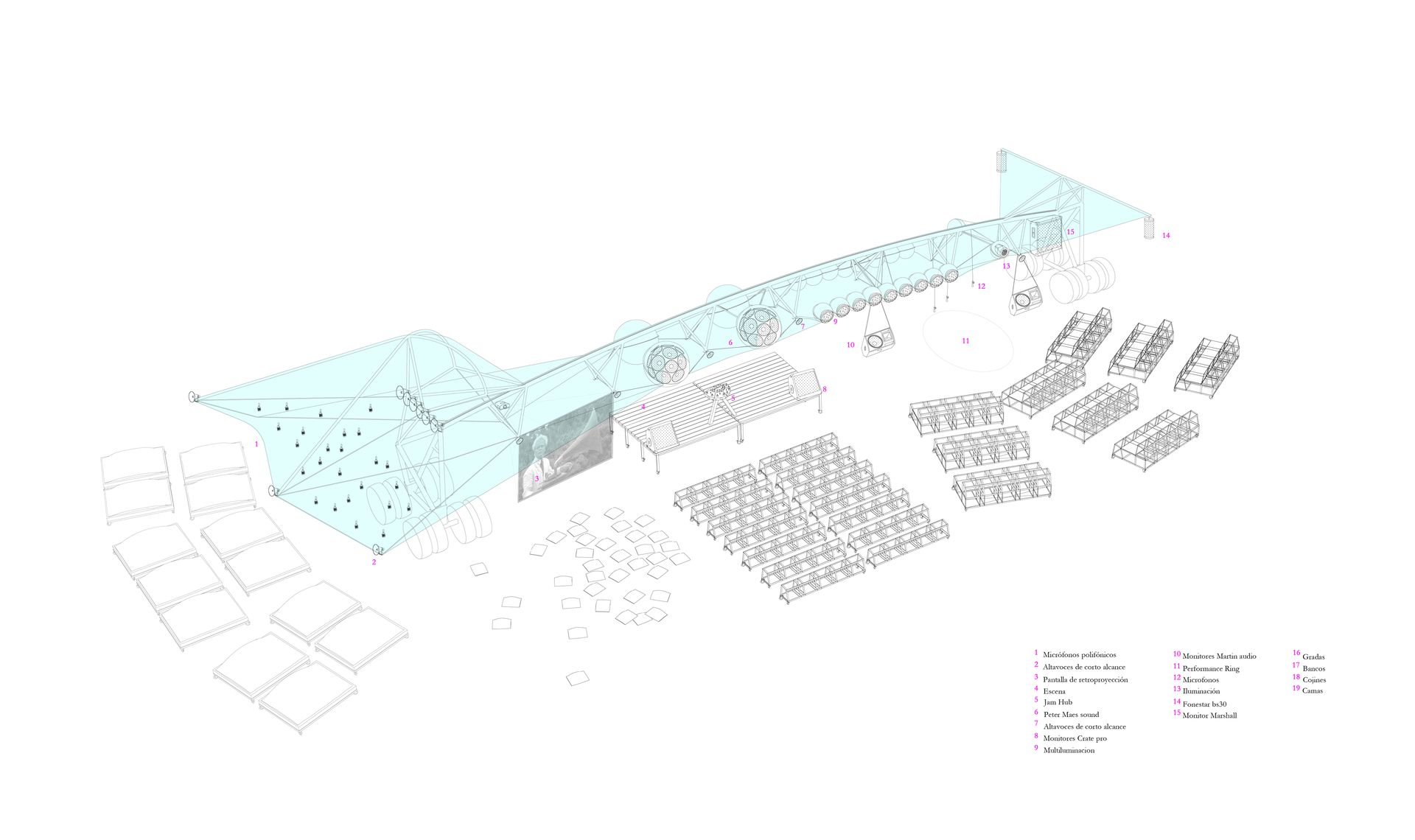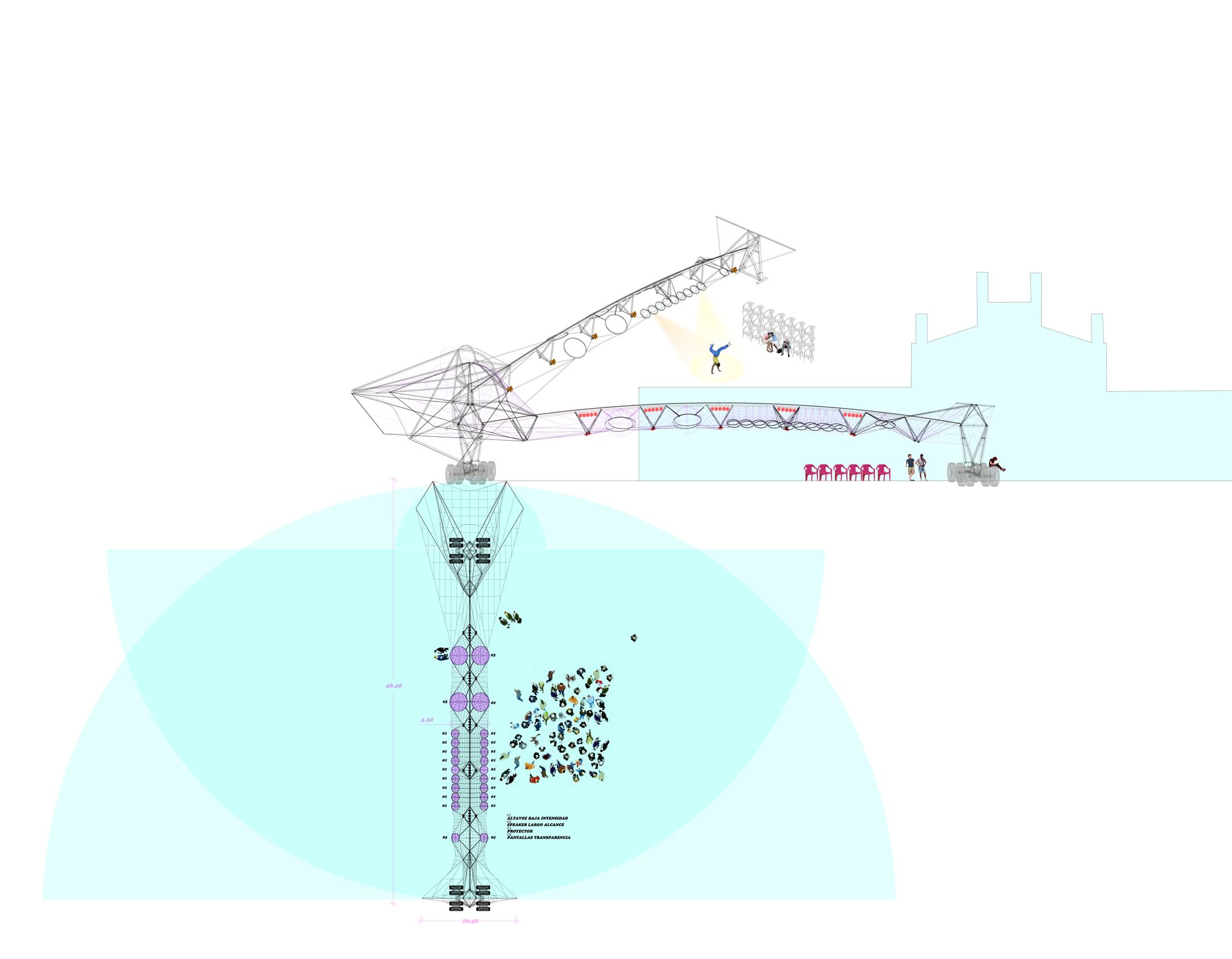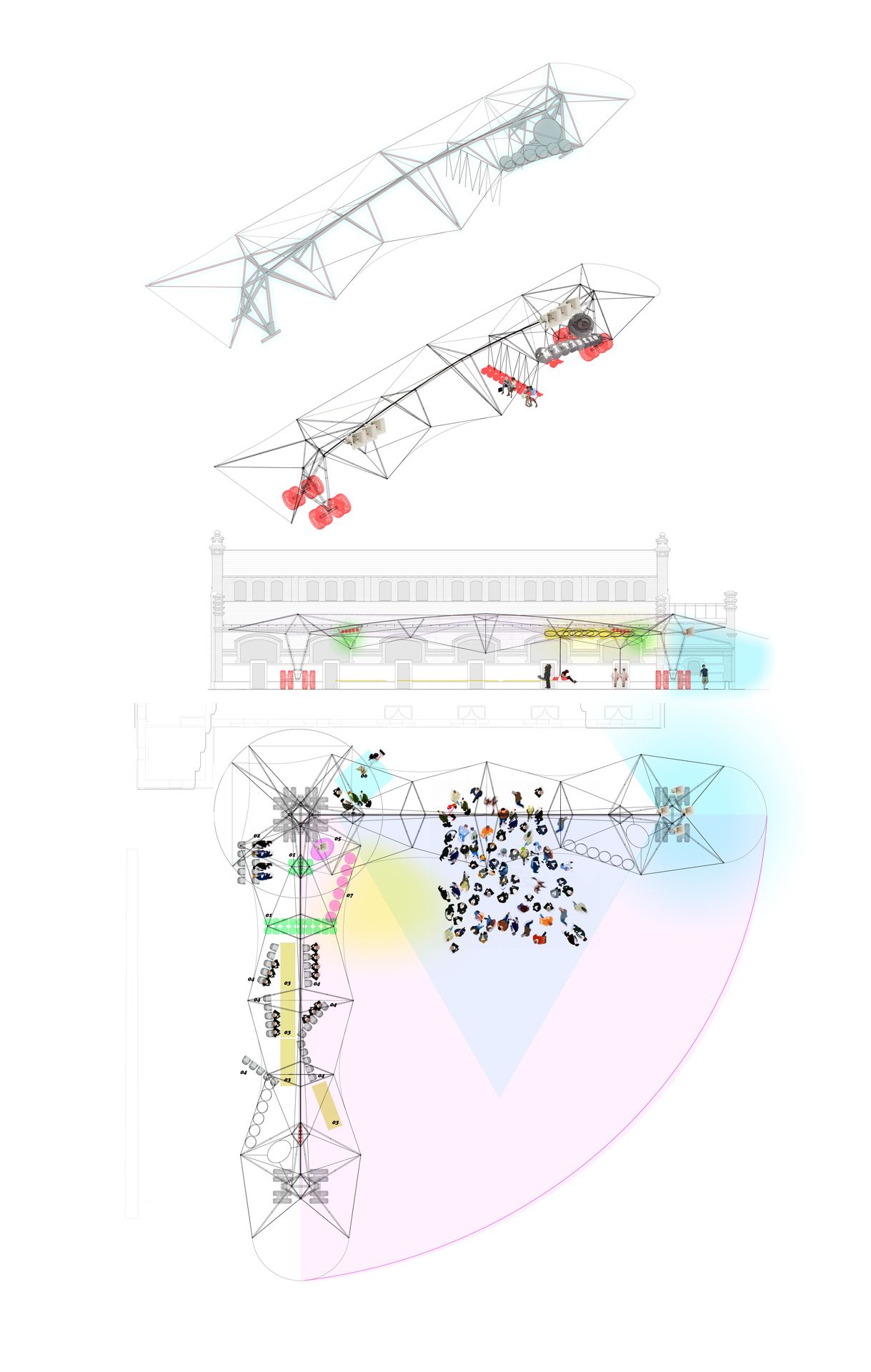 About the project
Matadero-Madrid
2012
The Escaravox are two 40-meter-span mobile shading devices. They are equipped with sound amplifying systems, stage lighting, and audiovisual projection equipment, so that together with sliding stands, they can accommodate spontaneous public gatherings. They are constructed by assembling inexpensive mass-produced elements, such as irrigation systems, greenhouse fabrics, and plastic chairs.
Located in the public square of Madrid's former central abattoir—part of the contemporary culture compound Matadero-Madrid—the infrastructures are designed to be available for people to use them, without being invited or curated, through a simple booking process. Different protocols to make them accessible have been experimented with since their opening, gathering an average public of 600 people when active.
Credits
Andrés Jaque / Office for Political Innovation
COAM Award 2013
Design, coordination and edition
Ruggero Agnolutto (Project leader). Fernando Arocha, Ángela Bailén, Almudena Basabe, Elisa Bua, Álvaro Carrillo, Catalina Corredor, Roberto González García, Michal Just, Jorge López Conde, Marco Marcelletti, Paola Pardo-Castillo, Khristian Serena, Patrycja Stal, Dagmar Stéeova, Silvie Talackova.
Consultants
Structures: BomaImpasa
Equipment: Juan Carlos Lafuente, Álvaro Zamora
Sociological research: Silvia Rodríguez
Photography
Miguel de Guzmán