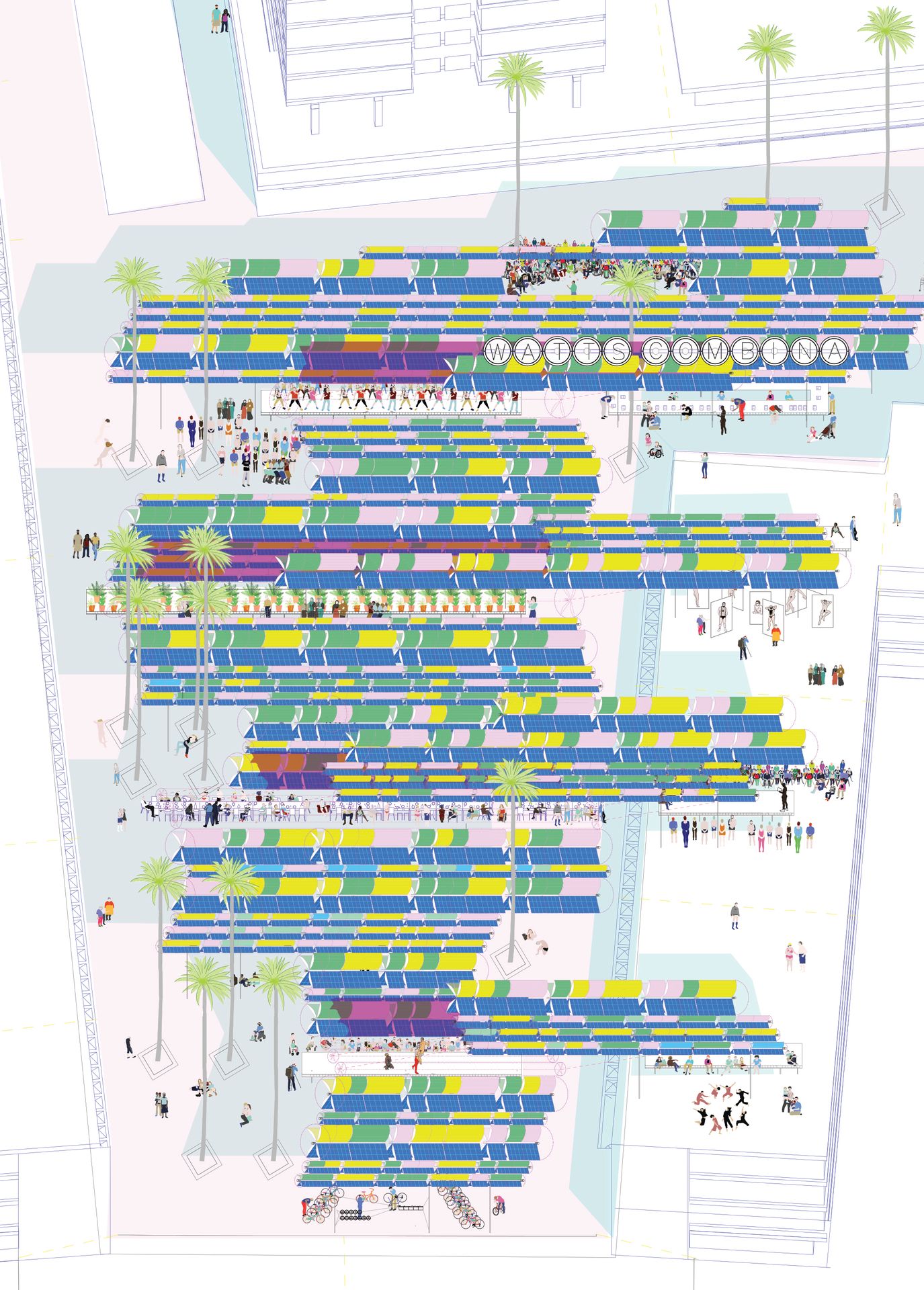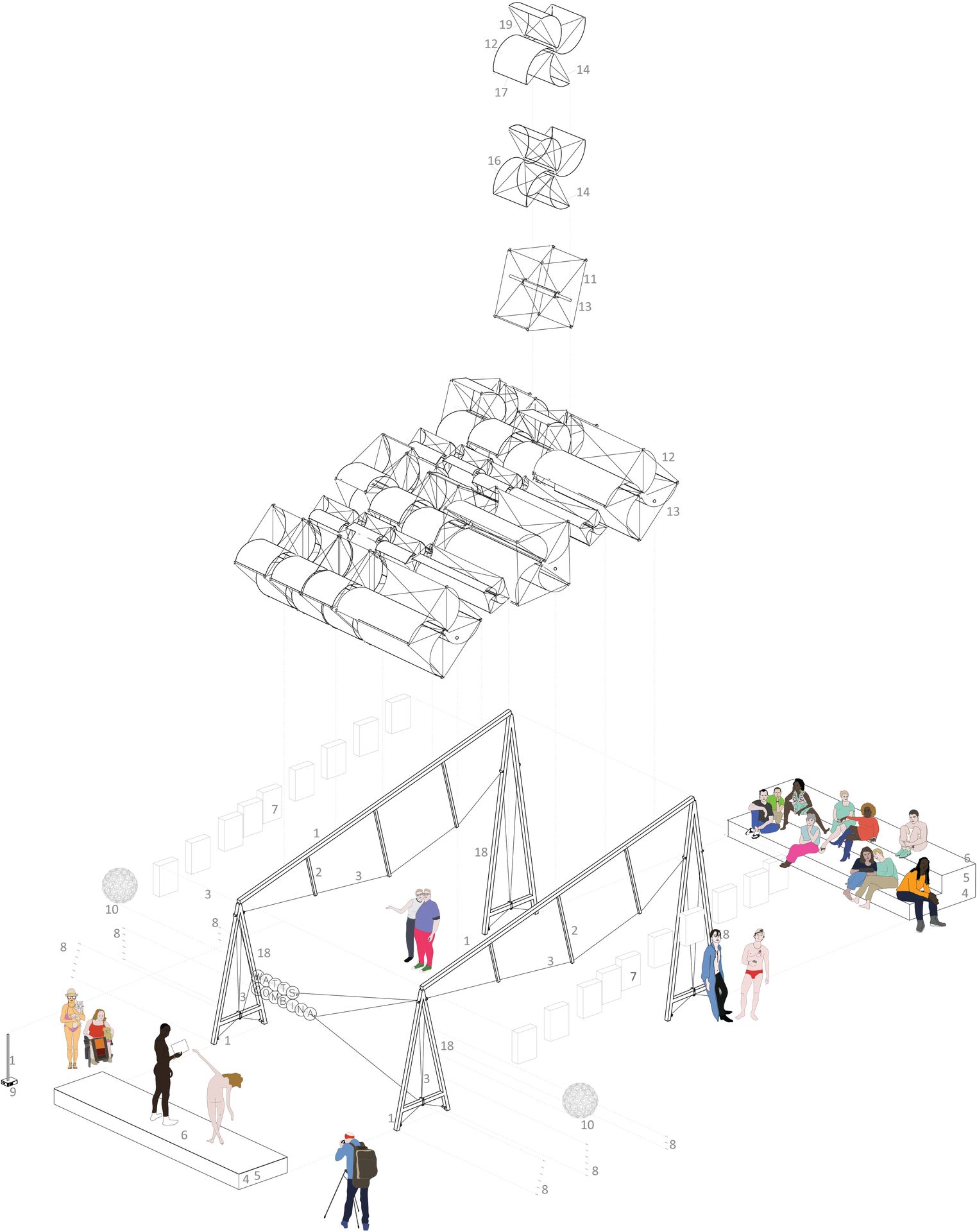 About the project
Integral transformation of Weizmann Square, Holon
2014
In a desert-like location, shade itself becomes a socially constituting infrastructure. The square articulates sociality. The supermarkets, specialized retail, and public facilities, mixed with restaurants and cafes, has made it a compulsory passing point for public. This project explores the potentiality of shade to turn the square into not only a passing point but also a terminal of social presence.
WATTS COMBINA provides a continuous shade produced by a canopy of electricity-generating windmills made of light carbon fiber and covered with Precontraint® 702 T2 back PVDF fiber fabric, overlaid with Photovoltaic membrane Texysolar. The rotation of air generators minimizes the wind load structural requirements and turns the canopy into an energy-providing system. Each band is equipped with no less than sixty 9.6 kWp Tesla batteries that slowly turn the sun into potentialities for the already existing network of individuals and groups around the square.
The base is equipped with EPDM-covered, simple, versatile furniture, allowing for non-programed activities—spontaneous concerts, gatherings, sports, and associative activities managed by the promoter of the project —in association with a number of existing civil associations.
The project, developed in collaboration with digital interaction designer Kerem Halbrecht, provides a basic signing-in code-based system for individual access to WATTS accounts. Whenever one takes part in an activity happening at the WATTS COMBINA, one is asked to enter his or her code by means of a digital interface. For those promoting their own activities, watts are deducted from their account. For those accepting and collaborating on someone else's activity, their accounts gain new watts. In this simple interaction, the system promotes engagement with others and the activities they promote.
Credits
Andrés Jaque / Office for Political Innovation
International Competition, 1st Prize
Team
Roberto González García, Laura Mora Vitoria, Ljubo Dragomirov,  Alberto Heras Hernández, Marta Jarabo Devesa, Ilgaz Kayaalp, Jorge Noguera Facuseh, Alejandra Sánchez Londoño, Jarça Slamova.
Digital Interaction:
Kerem Halbrecht
Structures and services:
BAC. Engineering Consultancy Group. Xavier Aguiló